Everyone has a different relationship with their body and with their own fitness and weight loss.  This becomes even more apparent after we have had children and have pregnancy weight to lose.
The good news is that it is possible to lose weight when breastfeeding providing you follow a breastfeeding safe diet. This means following a diet plan that is based on healthy eating principles and light exercise and is free from caffeine and any weight loss accelerants.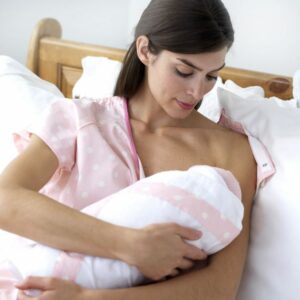 Some mums want to lose the weight straight away and many others don't even think about losing weight for more than a year after their baby is born (and many don't think about for many years later).
There is no right or wrong time to start thinking about pregnancy weight loss – unless you have a medical problem where weight loss is essential. But instead no one should ever feel pressured to lose weight and you should only do it when you feel 100% emotionally and physically ready to do so.
It is also very important not to follow any extreme diets which advise cutting out food groups or eating too much of one group – for example a diet that tells you to only eat protein each time you eat.
At Lose Baby Weight, we ensured that all our pregnancy weight loss plans were based on getting optimal nutrition into your body and being in the best health possible. Our plans are breastfeeding safe too and our plans help to nourish your body and ensure you lose weight in a safe and healthy way.
Our 28 Day Diet & Exercise Plan was created to be breastfeeding safe and the meal plan has been formulated by top nutritionists to help support your milk supply and ensure you do not go hungry.
And our Healthy Mummy smoothies were specifically designed to be free of chemicals, weight loss accelerants and caffeine so that as well as being the best possible product for all mums' bodies, it is also safe in breastfeeding.
What else should you be aware of when losing weight when breastfeeding?
Make sure you do not restrict your calories. Your body uses approximately 500 calories a day to create milk so it needs extra calories to produce milk for your baby
There is no one size fits all calorie need each day – it depends on your own individual needs and what your BMR is – which you can work out here.
Ensure that you are having lots of nutrients from all food groups to help your milk – aim for lean proteins, dairy, vegetables, fruit, wholegrains, omega 3's, eggs, lots of water and eat regular snacks in between meals
A healthy weight loss is between 500g – 1kg a week.
Try and avoid processed foods and processed/sugary snacks which won't give your body good nutrients and will send your blood sugar and cravings up and down
Try light and gentle exercise and fit in what you can when you can. Don't put pressure on yourself to do too much. Slow and steady wins the race
Love the Healthy Mummy team xxxx
This April – straight after Easter, we are running our 28 Day Weight Loss Challenge SUGAR DETOX SPECIAL
Designed to help you detox from Sugar and lose weight
Get your FREE Sugar Detox recipe sampler below and see why detoxing from sugar – plus losing weight – has never been easier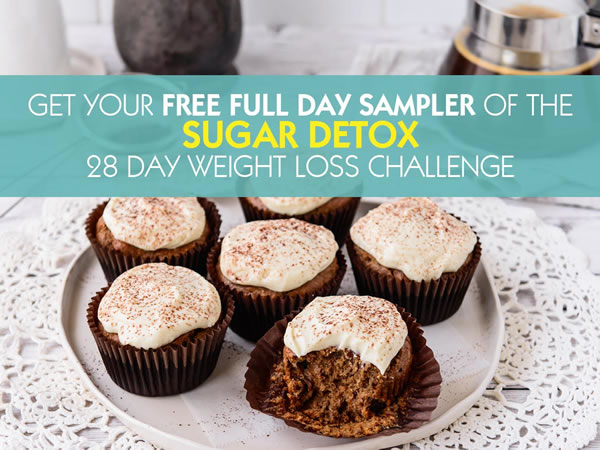 About the 28 Day Challenge
A few key things to note are:
The Challenge menu is FULLY customisable
You have access to over 1700 exclusive recipes
You have access to over 300 exercise routines
Meals are family friendly and are made in under 10-20 minutes
For a limited time, we are offering you a HUGE DISCOUNT on the lifetime membership discount on the 28 Day Weight Loss Challenge – you can see this awesome offer here.
Join now
You won't regret it!