Hi Mums (and any Dads that may be joining in),
Firstly, I would like to say a big thank you to the Lose Baby Weight team for choosing me to be February's Motivating Mum. I never would have imagined that when making the decision to begin my weight loss journey with the Lose Baby Weight plans that I would end up being able to become a motivating mum.
As this is my first blog I thought I'd try my best to introduce myself to you all and invite you into my weight loss journey thus far and 12kg weight loss.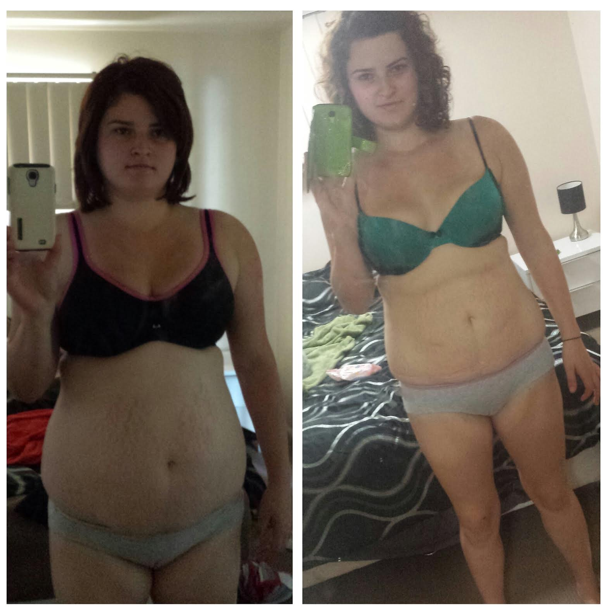 So let's begin…
Throughout my life I have always been the type of person who's weight tends to constantly go up and down. I have always had to keep a close eye on what I eat and what the scales say as I tend to put on weight quite easily.
On falling pregnant I weighed in at 100 kg. In saying so, I am quite a tall woman (182 cm) thus I didn't appear to look too overweight and tended to hide the weight well. Throughout my pregnancy I ended up letting loose and eating whatever and whenever I desired. By the end of my pregnancy I weighed in at a massive 125 kg.
The day I saw this I felt so ashamed, embarrassed and couldn't believe how I could have let myself go. It was this day that I decided that enough was enough and that I needed to make some positive and serious changes in order to not only set an example for my son but to also be the most healthiest and happiest mum/partner that I could be.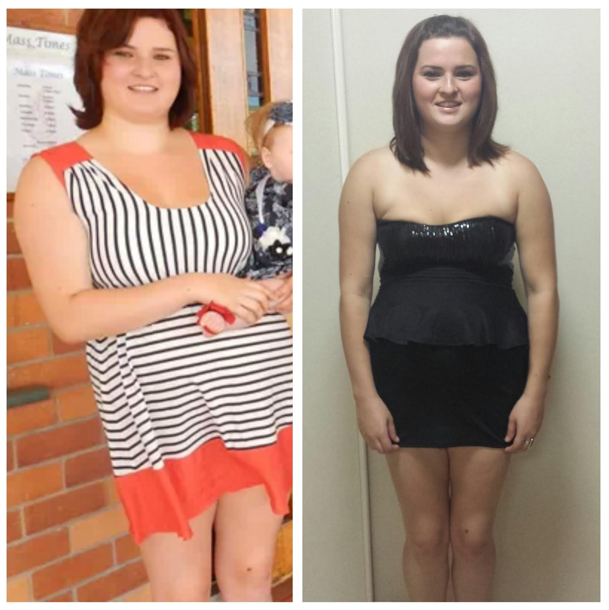 At the start of my decision to lose weight I was quite successful in shedding 24.6 kg solely through breastfeeding, making more healthy choices with the meals that I was eating and minimal exercise. I was over the moon with being able to do so however was not completely happy with where my weight sat (I was down to 100.4 kg).
I continued sticking to the same choices however my weight had hit a plateau and did not want to budge. After months and months of sitting at 100.4 kg, on 21st November 2013 (2 days before my sons 1st birthday) I came across the Lose Baby Weight facebook page.
After reading all of the amazing success stories, checking out the 28 day meal plan and seeing how supportive everyone was with each other I decided to sign up.
I honestly feel that this has been one of the best decisions that I have made for myself. When I signed up I purchased the 28 day meal plan and yummy healthy mummy smoothies and have never looked back. All of the meals are so delicious and the smoothies are so simple, fast and easy to make.
What I feel has also helped with being able to stick to this weight loss journey has been the fact that my partner decided to join me on the program. In just 2 months after joining, my partner has lost 4.8 kg and I have lost 12 kg, putting me at 88.4 kg. I find having my partner involved definitely helps with not only ensuring that I eat the right foods but makes exercising more enjoyable.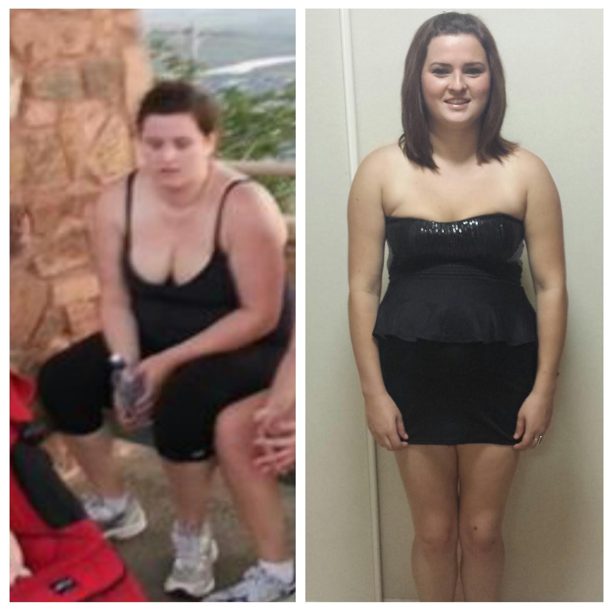 We tend to either go for 1 hour walks with our son where we will mix the walking up with running for parts of the way and also use the gym. I am very happy with how far I have come however my next goal is to be able to reach 80 kg (which I hope to achieve this year).
Before joining Lose Baby Weight I was the type of person who would skip a lot of meals (mainly breakfast) and would have my biggest meal at night. I was always great at ensuring my son had good nutritious meals however neglected myself.
I now look forward to not only eating my meals but preparing them and seeing how excited my partner and son get. I still have so much more to learn however hope that by becoming a MM and sharing my journey with you I will not only be able to help motivate other mums but learn more about myself in the process.
Until next week, keep at it guys!
With hard work comes great results.
Bec Alvarez xxx

GET YOUR 10% DISCOUNT
If you are ready to lose weight then the Lose Baby Weight plans offer a healthy and safe exercise and diet routine and you can get a 10% discount by using code LOYALTY at the checkout
PLUS our BEST SELLING 28 Day Diet & Exercise Plan is available as a 200pg Printed Book and you can get your copy here 
Click HERE to see our shop