The Lose Baby Weight Plans have been designed to be easy to follow and don't require you to change your life dramatically.
We believe that if a healthy eating and weight loss plan is easy to follow then you will stick to it and then lose your pregnancy weight.  Because of this we don't believe it is necessary to do strict calorie counting (although some mums prefer to have this accountability).  Instead of this we recommend eating healthy foods 5-6 times a day that will nourish your body and help the immune system, the digestion and the metabolism work better so that you feel great as well as lose your weight.
If you do find counting calories a help then it is important that you do not starve yourself. A good guide is to work out your BMR and then if you are breastfeeding add 500 calories to your daily allowance.  To lose weight you need to use more energy than you are consuming so a good guide is to reduce your BMR calorie intake by 10% and do some daily exercise.
We also have a number of options to help you lose the weight which include our 28 Day Breastfeeding Friendly Diet & Exercise Plan, our 7 Day Winter Warmer Plan and our smoothie plans to give you energy, nutrition and to help weight loss. Our website is also packed full of exercise tips, videos, recipes and motivation to help you stay on track.
---
A typical day on the plan is:
Breakfast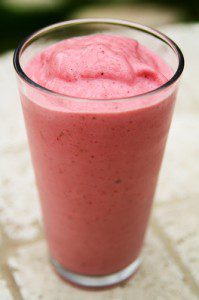 A smoothie (with 2 x tbsp of Smoothie mix in – which comes in 3 tasty flavours) with your favourite fruit added plus a tablespoon of oats.  You can experiment as much as you like with adding fruits into the smoothies. The choice of milk for your smoothies is down to your own preference but please make sure you are using low fat milk whether it be dairy, soy or rice milk
Or a breakfast from our 28 day plan
Mid Morning Snack
A healthy snack which you can get some ideas from this link.  Our suggestions are around the 150 calorie mark and mostly include fruit, veggies, complex carbs and protein
Lunch
A smoothie or a healthy lunch from our recipe section or 28 day plan
Mid Afternoon Snack
A healthy snack as you did for your morning snack
Dinner
We have lots of recipe suggestions here. But we encourage you to have lots of veggies, lean protein and wholegrains for dinner (we don't ban carbs) and a good rule of thumb is to split your plate into half veggies, 1/4 lean protein and 1/4 wholegrains.  We advise limiting your intake of red meat – which is high in saturated fat – and instead having lots of lean proteins from fish, poultry, dairy, eggs and vegetable proteins. The recipes on our site are easy to make and are for the entire family – so you don't cook twice.
Or a meal from the 28 day plan
Evening Snack
Some fruit and low fat yoghurt or some nuts.
---
Summary
You will find that as the smoothies are packed full of nutrition and are nourishing your cells that you crave junk food less and are fuller for longer, but if you do find that you are hungry then you should eat – just make sure it is healthy food and look at our healthy snack suggestions for guidance.
We also recommend doing exercise every day and a 30 minute daily walk should be easy to fit in.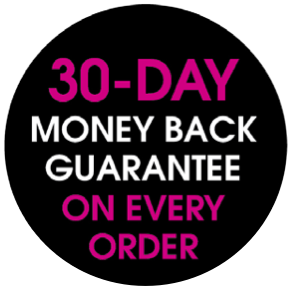 Some mums lose over 1kg a week and others 500g.  Everyone has a different metabolism and system so do not try and push yourself for unrealistic losses.  Follow the plan as above and your body will lose any excess weight and it will do it through healthy means and you will end up looking and feeling great.  Please note that it is common to have headaches in the first couple of days as your body detoxes and adjusts to a new healthy lifestyle
Plus you get Daily emails and support to keep you motivated plus our Pink Weight Loss Bible and Nutrition Guide to help you reach your goal
And don't forget all plans come with a 30 day money back guarantee – so you have nothing to lose but the weight!
[pb_vidembed title="How To Make A Smoothie" caption="" url="http://www.youtube.com/watch?v=Bq_F0p9eRFQ" type="yt" w="580″ h="455″]