While dips may not immediately spring to mind as a healthy snack option when you're trying to lose baby weight, don't be too quick to dismiss this humble dish.
Dips are often put in the 'unhealthy' basket due to two main factors; the ingredients used and what they're served with.
Sure, a combo that includes lots of cheese or sour cream and other high calorie ingredients isn't going to be very good for your healthy eating plan or waist line, nor is a plate full of chips as an accompaniment.
However, with the right mix of ingredients and the right 'dippers', a dish of dip can actually be a fantastic, low fat, energy boosting snack.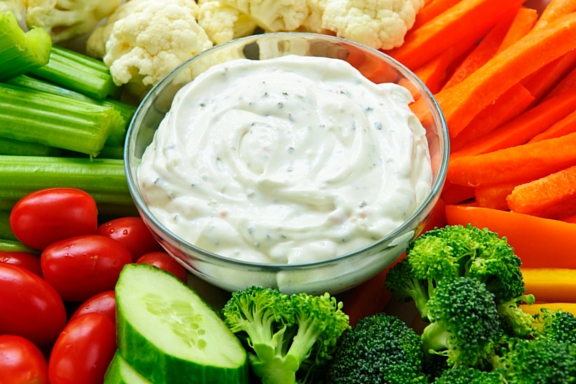 Dips that have veggies as the main ingredient, along with tasty inclusions like legumes, low fat dairy and good fats like avocado and/or olive oil, are a great option for morning or afternoon tea. Not only will you get a serve of protein and calcium, you'll also up your veggie intake for the day.
Our Top Dips are packed with nutrient dense ingredients that are filling while being kind to your waist line. Serve them with raw veggie sticks (carrot, celery and even broccoli and cauliflower all work well), or cut up a wholemeal tortilla/slice of flatbread into 'chips' and lightly toast under the grill for 5 minutes for a healthy alternative to the potato and corn variety.
7 Delicious Low Fat Dips  
1.  Beetroot
Rich in antioxidants, the beautiful colour of this beetroot dip makes it even more appetising. Simple combine a drained can of baby beets with 1 cup of natural yoghurt, 1 tbsp lemon juice and 2 tsp hot english mustard in a blender or food processor. Or try our recipe for Healthy Roast Beetroot Spread HERE
Serves 6 – Calories per serve – 81
2.  Tzatziki
Creamy and cool, Tzatziki is the perfect summer dip. Combine 1 large peeled and diced cucumber with 1 cup of natural yoghurt and 2 tsp of crushed garlic.
Serves 6 – Calories per serve – 70
3.  Sweet Potato
Sweet and tangy with the added nutrients of protein rich lentils. Combine 1 roasted sweet potato with 1/2 cup red lentils, 1/2 diced small red onion, 1 clove of crushed garlic, 1 tbsp tahini or peanut butter and the juice from 1 lemon in a food processor or blender.
Serves 3 – Calories per serve – 130
4.  Hummus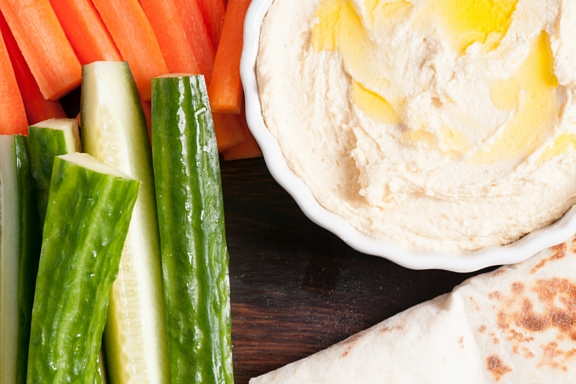 The combination of chickpeas, lemon juice and garlic makes for the perfect, protein rich snack. Simply combine a rinsed can of chickpeas with the zest and juice from one lemon, 2 crushed cloves of garlic and a pinch of salt and pepper. Or try our delicious Spicy Hummus recipe.
Serves 6 – Calories per serve – 64
5.  Eggplant
Eggplant dip, or baba ghanoush is just as tasty on a sandwich as it is served with raw veggies for dipping. Combine 1 cup of cooked eggplant, 1/4 cup greek yoghurt, 2 cloves crushed garlic, the juice of 1 lemon, 2 tbsp tahini and a 1/4 tsp each of ground cumin and ground paprika in a food processor or blender.
Serves 6 – Calories per serve – 100
6.  Nutty Capsicum
Bright red in colour, this nutty capsicum confection is perfect for the festive season. Combine a jar of roasted capsicums, 1/2 cup lightly toasted slivered almonds, 1/2 cup reduced fat parmesan, 1 crushed clove of garlic and the juice of half a lemon in a food processor or blender.
Serves 6 – Calories per serve – 60
7.  Spinach
Packed with iron, this creamy spinach and ricotta dip is perfect for a summer BBQ. Combine 3 cups of baby spinach, 400g low fat ricotta, 1 diced small red onion, 1/2 cup low fat parmesan, 2 tbsp Greek yoghurt, 1 crushed clove of garlic and 1 tsp olive oil in a food processor or blender.
Serves 4 – Calories per serve – 125


Every month on the 28 Day Weight Loss Challenge, we run a BRAND NEW 28 Day Menu with a different theme so you NEVER get bored!
Next months theme is the METABOLISM BOOSTING – Perfect for increasing your energy, boosting your health and getting you ready for SPRING.
If you are curious about the 28 Day Challenge recipes then we have a FREE 28 Day Challenge METABOLISM BOOSTING recipe and exercise pack for you to try HERE.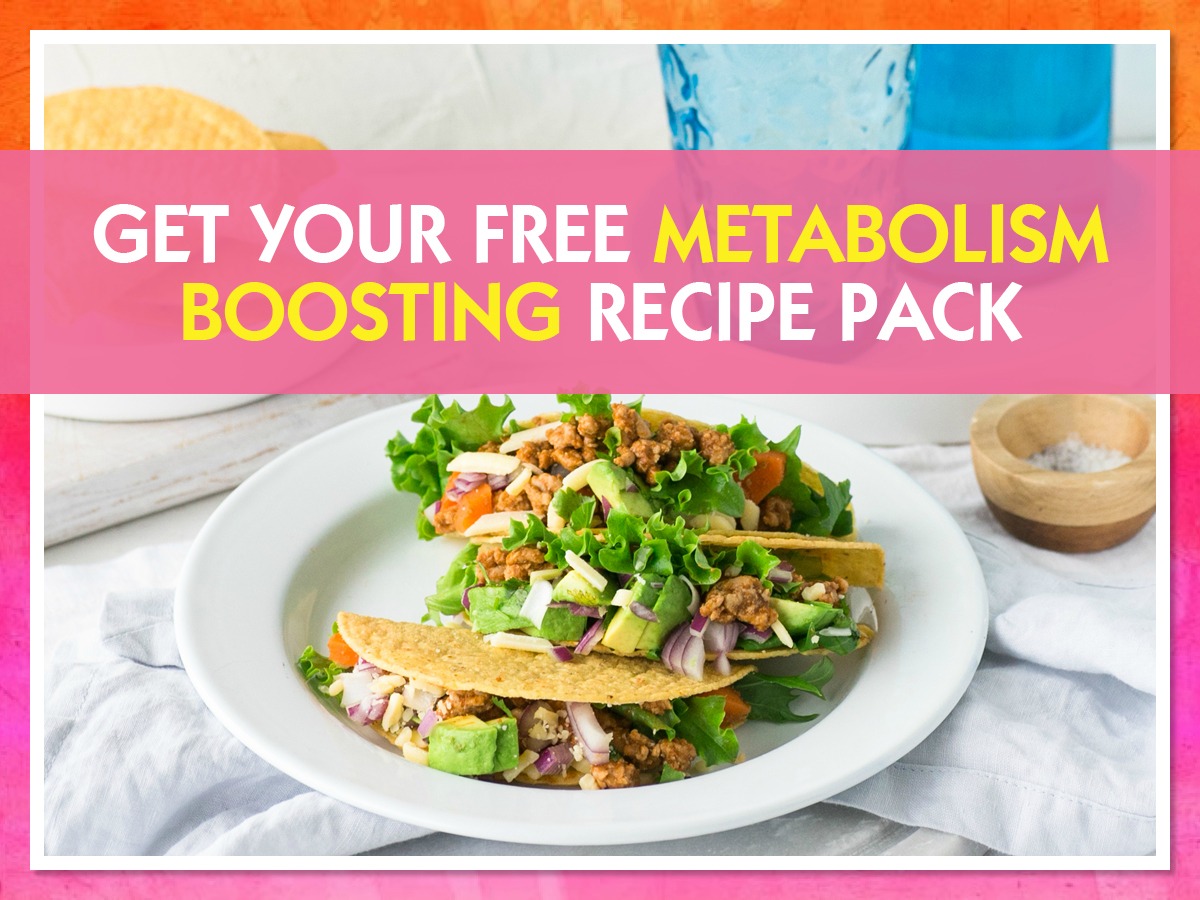 Find a delicious range of healthy recipes, packed full of energy boosting ingredients and nutrients together with easy to achieve exercise.