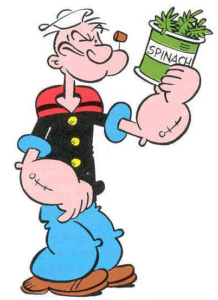 Whether you are following a weight loss program or not, iron is a vitamin that is vitally important to our health and should be included in the diet and is especially important when breastfeeding or pregnancy
Iron helps the body to carry life-giving oxygen to the blood cells, and it aids proper growth of the human body. It's also a vital component of our metabolism and is basically one of the building blocks of having a healthy body.
Our body is capable of holding onto 15% of our iron levels, for times when we don't take in enough iron in our diets, but when that 15% runs out it can cause anaemia, severe fatigue, muscle weakness and less of an ability to perform even basic daily tasks.
Therefore, it's important that we take in iron through our diets without turning to supplements – although supplements are useful, it is always best to get your vitamin intake through a healthy and varied diet. It's also important that you include vitamin C in your diet, as this will help you to absorb iron from iron-rich food.
What foods are rich in Iron?
Surprisingly, clams contain lots and lots of iron – 23.8mg per 85g of clams. They're also low in calories, too, coming in at just 126 calories per portion. Spinach also contains lots of iron, as does cereal – although iron quantity does differ from cereal to cereal, it tends to be higher in cold cereals than in hot cereals.
Organ meats such as liver and kidney are also rich in iron, as is red meat and game meat. But if you're not a meat-eater, there are plenty of other iron-rich foods such as soybeans, which contain 4.4mg of iron per 125g portion, pumpkin seeds, which contain 4.2mg per 30g of roasted seeds and molasses, which contain 3.5mg of iron per tablespoon. Other iron-rich foods include legumes, green leafy vegetables, oats, bread, turnip, lentils, white beans, sprouts, broccoli, oily fish and dried fruits.
Iron supplements are thought to be useful only in individuals who have a severe iron deficiency, such as those with anaemia, in order to get their iron levels back up whilst their body is taking in iron from food. But in most cases, it's easy to get iron from your diet and to stay healthy. Take a look at the two recipes below for ideas on how to cook and prepare two iron-rich meals.
Steak & White Bean Mash
If you want to, omit the steak and use liver or oily fish.
Ingredients:
1 x 125g lean fillet steak
150g white beans, drained
1 garlic clove
Small handful spinach leaves
Oil spray
Salt and pepper
Method of Preparation:
Mash the garlic clove. Heat some oil spray in a pan and cook the garlic for 1 minute or so. Add the beans and cook for five minutes or so, then mash with the back of a fork. Season with salt and pepper then keep warm whilst you cook the steak, seasoned, in a separate frying pan to your liking. Serve with a tomato salad for vitamin C to help the iron absorb into your body.
Iron-Rich Veggie Soup
This iron-rich soup is delicious – serve with wholemeal bread for even more iron.
Ingredients:
150g broccoli florets
150g spinach leaves
150g cabbage
1 onion
1 carrot
1 garlic clove
200g dried lentils
500ml chicken stock
Oil spray
Salt and pepper
Method of Preparation:
Chop the broccoli into florets and slice the cabbage. Thinly slice the onion and the carrot and mince the garlic clove. Heat oil spray in a pan and sweat onion, carrot and garlic for ten minutes until soft and sweet. Add broccoli, spinach, cabbage and chicken stock. Bring to a simmer then stir in the lentils.
Simmer for 25 minutes or until the lentils are tender, then season well and put into a food processor. Blend until smooth then serve. Recipe serves 2.
For more healthy, iron-rich recipes join our 28 Day Weight Loss Challenge today!
The 28 Day Challenges will provide you with the skills to make the right decisions when it comes to food choices plus support and tips to make food prep, fitting in exercise, staying motivated and reaching your goals really easy.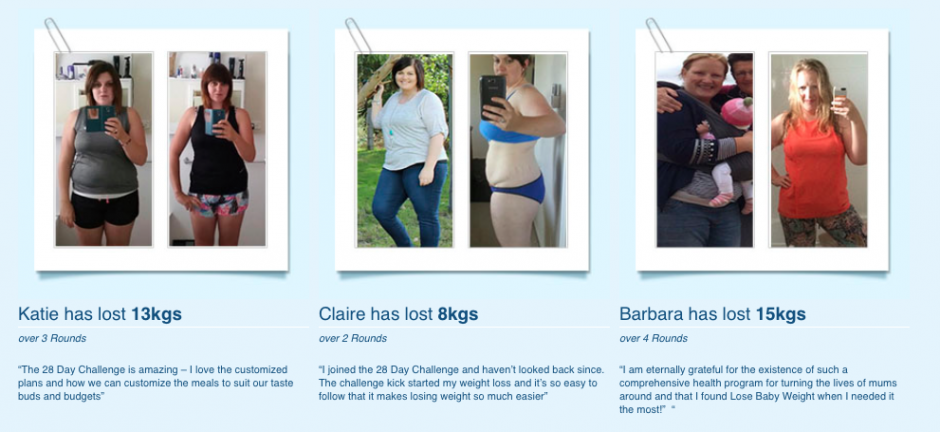 Here are some of the other key benefits from joining the 28 Day Weight Loss Challenge:
Food & Nutrition
You will receive 28 Days of easy to make recipes (breakfast, lunch, dinner, snacks and even dessert)
All recipes are made in under 20 minutes
Each week comes with personalised weekly shopping list – either in PDF form or mobile version
Meal plans are fully customisable
Subscribers will have access to the exclusive challenge 800+ recipe hub
Exercise
You will receive 28 days of effective interval training exercise plans – all done at home
Use the online timer to perform all your interval training
Record your stats in your personal daily tracking exercise board
All exercises with videos
Motivation
Do the Challenge with 1,000's of other mums
Join the private support group with over 16,000 other mums
Daily support emails
Private tracking tools and dashboard
Contact the team any day for additional help
So get to it and join 1000's of other mums who want to feel healthier and happier and sign up for the 28 Day Weight Loss Challenge now.