Don't you just find that life is so busy these days? We are all trying to fit so many things into our days – caring for our families, working, sorting out the house jobs, entertaining the kids, looking after pets, following a healthy eating diet plan, finding time with your partner and if possible a few minutes every now and then to actually do something for yourself!
With lists like that and possibly even longer most days, it's no wonder we all often feel exhausted at the thought of preparing healthy eating recipes for the family at meal times. That's when a little planning and preparation comes in handy on the days you're not so busy, so you can create a number of nutritious and healthy meals to keep in the freezer and pull out to have on hand when needed.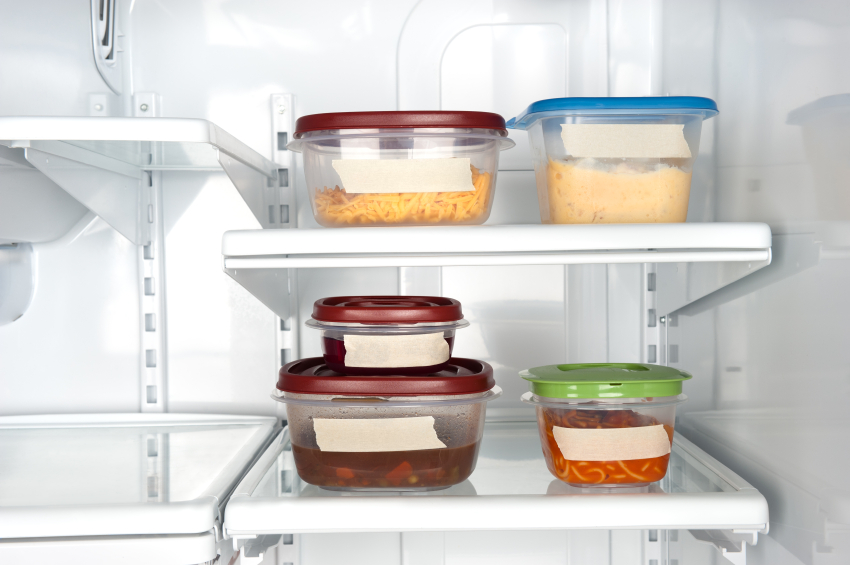 You will feel so good knowing you can easily reach into the freezer and choose something tasty and nutritious to tick off the healthy eating goal on your everyday To Do List. Just defrost, heat up and a healthy meal for everyone is done!
Here are some of our top tips for creating and storing freezer friendly meals:
Timing
Freeze foods as soon as possible when you buy them – pack them well and then freeze as soon as you can. Home cooked meals should be allowed to cool slightly then covered and put in the fridge to cool completely before storing in the freezer. Not allowing time for hot foods to cool down before freezing them increases the temperature in the freezer cavity which slows down the freezing process and can cause other foods to thaw slightly.
Labelling
Prevent wasting frozen food by labelling it. Be sure to include what it is and the date it was prepared. You can find a number of products these days that allow you to write on containers before they go into the freezer or use a simple piece of paper and stick to the outside of the container.
Packaging
When freezing food be sure to use containers that are specially made for the freezer. Freezer-ready containers, freezer bags, plastic wrap and heavy duty aluminium foil will all help keep moisture and resulting ice crystals at bay.
Thawing
Out of the three options for thawing your frozen meals (refrigerator, using cold water or in the microwave), using the fridge is the safest in terms of preventing the accumulation of bacteria but it could take a day or two to fully defrost your meal. Plan which meals you'd like to defrost for the week and take them out early.
Reheating
When reheating it's best to keep the food covered so it doesn't dry out. When using your oven, stovetop or microwave to reheat meat and vegetable dishes, make sure the food is hot in the centre before serving.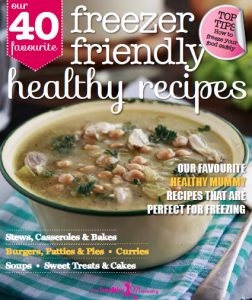 Ready to pack your freezer with healthy meals that will make your life easier and maybe even give you a bit more "me time"? Well you can get inspired with The Healthy Mummy's 40 Favourite Freezer Friendly Healthy Recipe Cookbook. It's loaded with recipes for stews, burgers, curries, slices, soups, pies and even sweet freezable treats like cakes and muffins. So you can start preparing how you're going to fill your freezer.
The Healthy Mummy's 40 Favourite Freezer Friendly Healthy Recipe Cookbook is free with all orders placed between July 7 and 13.
GET YOUR 10% DISCOUNT
If you are ready to lose weight then the Lose Baby Weight plans offer a healthy and safe exercise and diet routine and you can get a 10% discount by using code LOYALTY at the checkout
PLUS our BEST SELLING 28 Day Diet & Exercise Plan is available as a 200pg Printed Book and you can get your copy here 
Plus our NEW CALORIE BIBLE is now available – get your copy today! Only $19.95 and a must have in your handbag!