At Lose Baby Weight, we don't believe in cutting out food groups when you are trying to lose weight or are following a weight loss plan and this is great news for those who like cheese!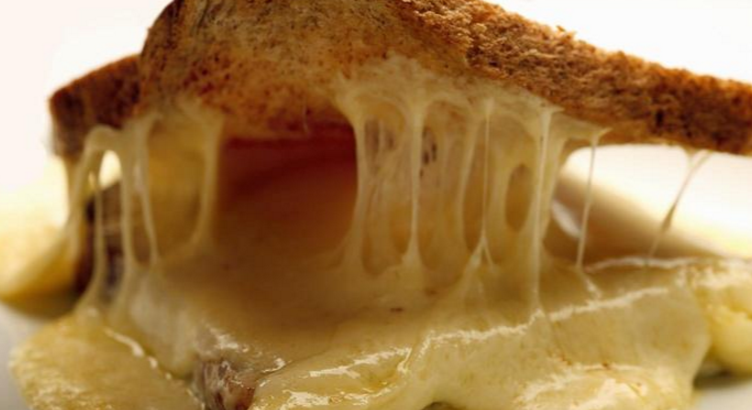 Cheese is an excellent source of calcium and just one slice can provide 25% of your daily calcium needs. Including plenty of calcium-rich foods in your diet will keep your bones healthy and strong, but will also reduce your risk of colon cancer as well as some of the symptoms of pre-menstrual syndrome, and will also help to keep your blood pressure steady and stable.
Recent studies have also shown that certain types of cheese can also help to prevent tooth decay – and low-fat cheese can even boost your weight loss.
Many slimmers cut out most dairy products as they are known for containing lots of fat and calories – but low-fat dairy has relatively few calories and little fat and can also boost your weight loss.
Recent research has shown that obese adults who consumed three portions of low fat dairy per day lost over 10% of their body weight, whereas those who were taking calcium supplements lost 8% and those consuming little or no dairy lost 6% of their body weight.
This tells us that calcium can boost weight loss, and it is even more effective when in the form of low fat dairy rather than just a supplement.
The same findings will not be apparent if you're consuming full-fat dairy, however – as the potential weight loss boosting effects of the calcium would be cancelled out by the fat and calories in the dairy. Some types of cheese are particularly high in fat and calories, and whilst they may be full of flavour they are not good for an individual who is looking to lose weight.
What Cheeses Should You Eat & Avoid?
Brie, for example, has a massive 150 calories and 12g of fat in just a 50g serving.
Camembert is a little bit better for you, with 141 calories and 11.1g of fat per 50g serving.
These soft cheeses may be super delicious, but they are terrible for you in terms of fat and calorie content. Instead, go for a well flavoured low fat soft cheese and instead of choosing cream cheese, for flavour, try a cream cheddar cheese. The calorie and fat content is equal to that of a cream cheese, but the flavour is much cheesier and richer. Generally, in a 60g portion of low fat cream cheddar cheese, there'll be 60 calories and 3g of fat – which is far less than in brie or camembert. Instead go for low far ricotta or low fat cottage cheese which has under 100 calories per serve.
Full fat cheddar cheese, whilst delicious, is also full of fat and calories – it has over 200 calories and a massive 14g of fat in just a 50g portion of cheese. Always look for low fat cheddar instead, and to make sure it still has plenty of flavour choose an extra-sharp or flavoured cheese, such as low fat cheese flavoured with chilli or garlic.
Low fat cheddar cheese has around 90 calories and just 4g of fat in a 50g portion.
Mozzarella, which is hugely popular on pizzas and in salads, is full of fat and calories too – it has 170 calories and over 12g of fat per 50g portion. Switch full fat mozzarella for skim mozzarella however and you save 100 calories and 10g of fat per serving.
Parmesan is an excellent cheese to use if you're worried about fat and calorie content. It's very rich, so you only need to use a tiny bit – around 15g per serving sprinkled over pasta or soup, which works out to 65 calories and 4.5g of fat.
All of this shows us that you absolutely can eat cheese when you're looking to lose weight – just make sure you choose low-fat varieties and to boost your weight loss even more, include other forms of low-fat dairy in your everyday diet.