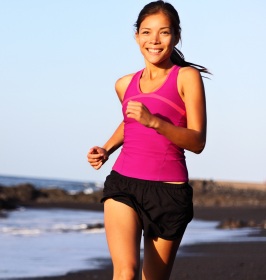 We know and understand it is for all you new mums to stick to your weight loss plan especially when you are on a holiday with your bub in tow. However, with a little discipline and a little focus will help you stay true to your fast weight loss plan and yet enjoy your time on a holiday.
We have put together some tips when it comes to managing your weight loss plan.
Realistic: It is important to be realistic about your weight loss plan especially when you are on a holiday with your little bub. While you might want to continue on your strict weight loss after pregnancy program, it is a better option to aim at maintaining your current weight than to aim to lose weight fast when holidaying.
Exercise Plan: Besides using our weight loss Healthy Mummy smoothies, you should also plan time for daily exercise in between looking after your bub and enjoying your holiday. Daily exercise like a 10 or 15 minute long brisk walk two times a day will not only prevent weight gain but also relieve holiday stress and also help to offset increased holiday eating.
Don't Skip Meals: Instead of skipping meals, have our Healthy Mummy smoothies before you head out with your bub or simply have a light snack to curb your appetite. This will help you to control your cravings and over indulging in holiday food. The food on the 28 Day Plan is also great for this too as it is not smoothies if you want to have a non smoothie meal
Eat Smart Eat Right: Try and include vegetables and fruit as much as possible in your meals. Your weight loss plan must include a balanced diet which will ensure you get all the nutrients required to stay healthy and burn the calories. If you overeat at one meal, simply go light on the next. Remember it takes 500 calories per day (or 3,500 calories per week) above your maintenance consumption to gain 500g. So don't panic about having a piece of pie.
Eat In Small Portions: If you really cannot control your cravings for your favourite holiday meals, it is advised to eat small portions. Remember, eat until you are satisfied, not stuffed.
Beverages: Whether you are breastfeeding or not, when it comes to weight loss after pregnancy it is important to avoid alcoholic beverages.  It is ideal to stick to healthy juices and shakes or simply continue on our Healthy Mummy smoothies.
Indulge In Activities: The smart way to lose weight fast and stick to your weight loss plan on a holiday is to avoid your main temptation-food. Instead of tasting local delicacies each time you head out, plan group activities with family and friends like playing games or touring local spots, etc.
Healthy Mummy Smoothies: Do not go on your vacation without our Healthy Mummy smoothies, which will ensure you stay on the right track when it comes to your fast weight loss plan.
Opt for Healthy Holiday Cooking: Use our many delicious yet healthy recipes to prepare holiday dishes that are scrumptious yet fat free.
By using these simple yet sure tips, you will be able to enjoy your holiday with your bub without worrying about putting on additional weight.
GET YOUR 10% DISCOUNT
If you are ready to lose weight then the Lose Baby Weight plans offer a healthy and safe exercise and diet routine and you can get a 10% discount by using code LOYALTY at the checkout
PLUS our BEST SELLING 28 Day Diet & Exercise Plan is available as a 200pg Printed Book and you can get your copy here 
Plus our NEW CALORIE BIBLE is now available – get your copy today! Only $19.95 and a must have in your handbag!
Click HERE to see our shop