The Heathy Mummy team are busy mums too, so we wanted to put together a guide of easy-to-do exercises and workouts that can all be done with your baby, so you don't have to worry about whether they'll cry or need your attention, or have to wait until they've gone down for a nap.
Exercising With A Clingy Baby is full of exercises and circuit workouts that can be done with your baby by your side, designed to complement a healthy eating plan.
If you find your baby is becoming increasingly clingy, the good news is it's very normal! It's common and appropriate for babies to go through clingy periods at various stages in their development. Child psychologists say it is actually a very positive sign that your baby is making good progress.
While this stage lasts, there are many ways you and bubs can enjoy exercising together. Some involve you lying on your back and bending your knees while propping baby up on your body, or holding baby close in your arms as you perform standing postures.
It can be a wonderful bonding experience for you and your baby to exercise together, and in between reps and sets, you can enjoy sharing lots of cuddles and kisses.
Top Tips for Finding Time to Exercise
Wake 15 minutes earlier – Choose to become a morning person!
Ditch the fancy sportswear – Comfortable, moveable daywear allows you to fit in some exercise at any time.
Take it outside – Some fresh air and change of scene outside or at a playground can reduce stress while you move.
Don't beat yourself up – Staying focused on the future and releasing the past is a sure-fire way to achieve your goals.
Try These Exercises
This one is a winner for both you and bub. It strengthens your legs and glutes, while bub gets lots of cuddles!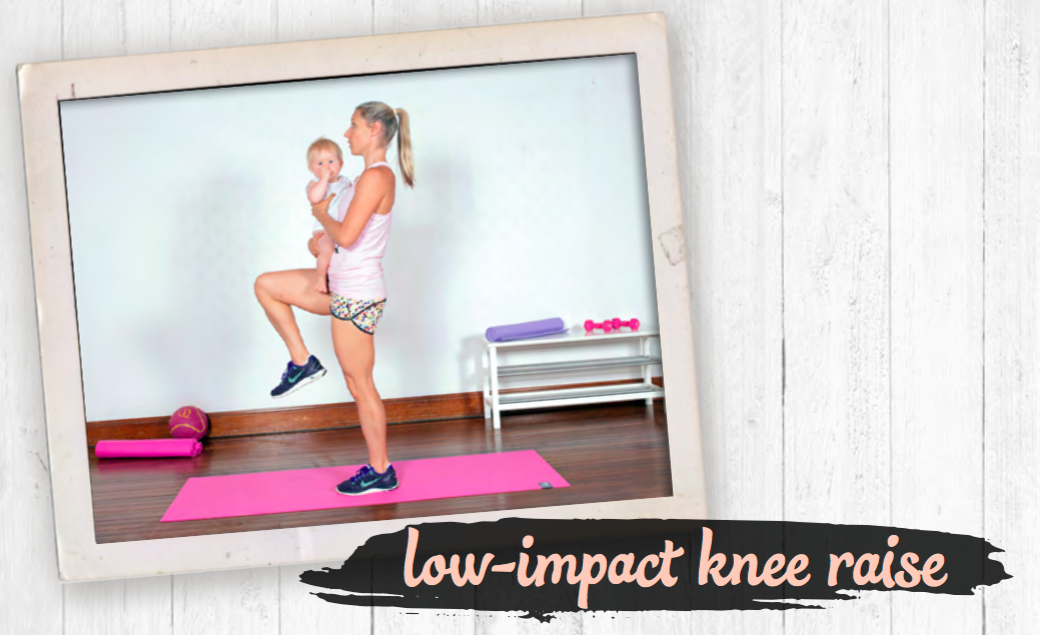 Bub will love doing this one with you. While you're strengthening your core muscles, legs and glutes, bub gets lots of eye-contact and can try doing it with you!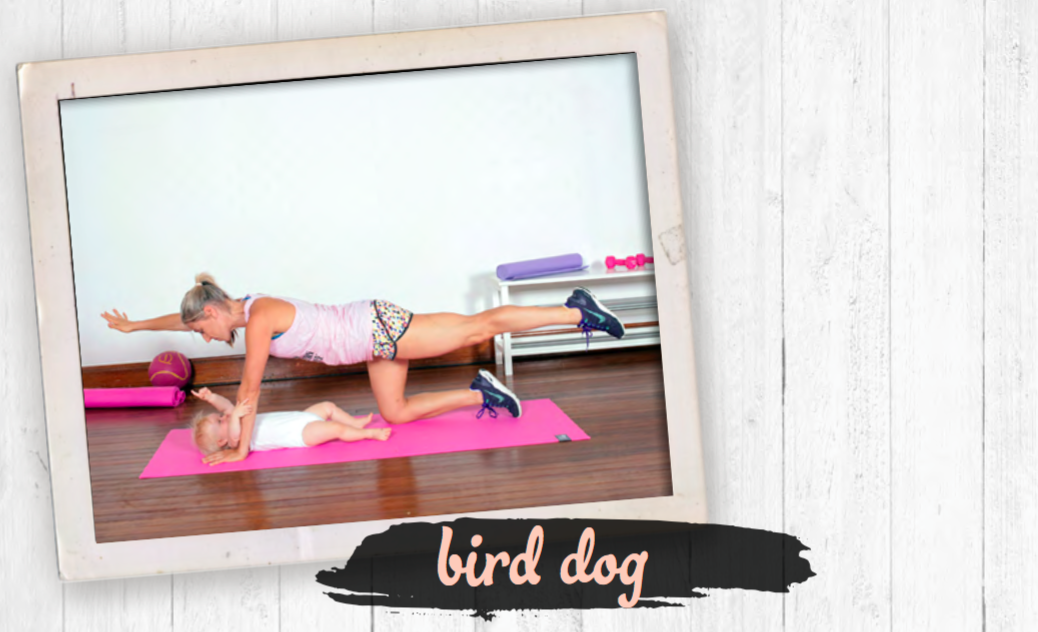 These are just 2 of the 22 different exercises that both you and bub will love. Choose your favourites to do regularly, or follow one of the 5 circuit routines that we have devised, each with 5 exercises.
To receive the Complete Workout Guide, specially designed for those clingy little bundles of love, FREE, then enter your details below and it will be in your inbox within minutes. It's packed full of everything you need to keep bub with you while you exercise.