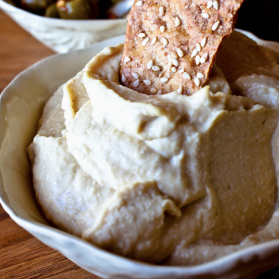 Healthy snacking is an important part of sustained weight loss. This is especially so when you're a busy mother (who may or may not be breastfeeding). Looking after a bub (or two) can be an exhausting process requiring a whole heap of energy and we often struggle to meet those energy needs without supplementing our food intake between meals with a snack.
The right kind of snack, ideally one that contains complex carbs, protein and healthy fats, can help keep your energy levels stable and balanced, preventing blood sugar spikes and crashes and keeping you feeling satisfied and in control.

Snacking is also a great way to ensure that our metabolism is kept fired up while also helping to prevent you from getting hungry and gorging at your next meal. Studies have found that when we are really hungry, we tend to make poor food decisions, so desperate are we to curb our hunger as quickly as possible. If you haven't eaten for a few hours and can feel you're tumbling rumbling, you're going to have a much harder time turning down that packet of chips or piece of cake you're being offered.
So how do you choose a snack that's going to keep you full, balance your energy levels and still help you lose weight at a steady pace? Check out our top tips for snacking success.
Decode the label – Nutrition labels list ingredients in order of weight, from greatest to smallest. If things like sugar, salt or saturated fat are listed first, it's best to step away from the packet and try something else.
Get creative – Humans are naturally drawn to bright colours and different textures. A snack that looks good visually, is much more likely to appeal. Try including brightly coloured fruits and veggies on your plate for a snack that's good for you AND easy on the eye.
Hidden ingredients – Laws require food manufacturers to list all the ingredients in their food. One of the tricky ways they get around this is by listing certain, less than healthy, ingredients with slightly more palatable names. Look out for the words 'sodium' and 'hydrogenated' or 'partly hydrogenated oils' as these indicate high levels of salt and trans fatty acids.
Avoid numbers – You're probably aware of this when considering food for your kids, but adults also do well to avoid foods that have a number (or two) in the ingredients panel. Around 400 chemicals have been approved as food additives in Australia with some being associated with adverse reactions. Try to avoid additives if you can or limit how many you eat as much as possible.
Choose unprocessed – You can avoid many nasties by simply choosing fresh, unprocessed foods that are as close to their natural state as possible. Whole grains, fruits and veggies are all fantastic options.
Be sweet savvy – Watch out for sugar in all its forms. Ingredients like sucrose, glucose, fructose, dextrose, maltrose, molasses, honey and corn syrup all indicate that there is sugar present.
Make it yourself – Preparing snacks from scratch with wholesome ingredients is a great way to ensure you're eating the right way. Check out our amazing range of snack recipes for inspiration.
GET YOUR 10% DISCOUNT
If you are ready to lose weight then the Lose Baby Weight plans offer a healthy and safe exercise and diet routine and you can get a 10% discount by using code LOYALTY at the checkout
PLUS our BEST SELLING 28 Day Diet & Exercise Plan has now launched as an 84pg Printed Book and you can get your copy here 
Click HERE to see our shop