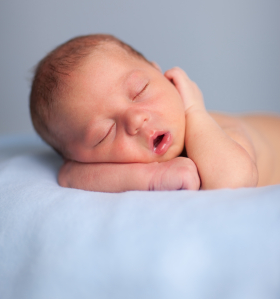 If you're a fan of some of the more traditional, popular baby names then see the top ten list below, and if you want to see some ideas for alternative but similar baby names then check out our top ten alternative baby names for boys and girls to get some inspiration.
Top Ten Boys Names
William is one of the most popular boy's baby names there is – it's very traditional but also quite common. If you still want to keep the 'W' but you want your little lad to stand out from the crowd, Weston and Whit are both cool and quirky options. If you like the name William specifically, you could change up the spelling – Willem is a hugely popular name in northern Europe and is interesting and traditional all at the same time.
Anthony is another big hit in the top ten boy's names lists, making number 7 in 2007 and 2008, settling at number 10 in 2010. There are loads of cool variations on Anthony, though – just look to Europe for inspiration. The French variation of the name Antoine is lovely and lyrical and the Scandinavian variation Anton is very cool. Danton is also an unusual name but is still similar to Anthony.
Aiden is yet another A-name in the top ten, is a very popular name for little boys – as are the rhyming variations of Aiden, such as Jayden and Caiden. If you're looking for a name that is similar to Aiden but that doesn't rhyme, try Egan – it's a lovely Gaelic word meaning 'fire'.
Jayden – If it's the 'J' in Jayden that you're a fan of, however, Jackson and Jameson are both solid choices.
Alexander is a much more traditional A-name and is still rocking the top ten lists – as is its shortened version, Alex. For a cool twist on the name, why not try Xander? Sascha is also a funky variation on the name, as is Alec.
Ethan has been climbing the top ten baby names lists since 2002 and has since settled quite comfortably in the top two spot. It's a lovely name, but there are plenty of other E-names you could try, such as Emilio or Elliot. Ethan sounds quite heavily on the 'N' at the end of the name, and if this is what you're after, Calvin is also an excellent choice.
Noah has become more and more popular in recent years, probably because it's pretty much nickname-proof. If it's a short name you're looking for, Theo is a lovely regal-sounding name and Owen is short, cool and still nickname-proof. Noah is obviously a Biblical name and if you want your little lad to have a Biblical name with a difference, Eilam and Javan are both great choices.
Michael is another boy's baby name that has been in the top ten lists for years – it's a suitable name if you want to honour the archangel or even Mr. Michael Jackson himself. For a twist on the classic name, try the French Michel or the very similar Scandinavian Mikel. Mike and Mick are also similar, as is Mitchell or the shortened version, Mitch.
Daniel has been in the bottom half of the top ten lists for years and years, and is an incredibly popular name – but for a less run-of-the-mill name that's still very similar, try Dane or Dax. Declan is also a great choice.
Jacob is a popular pick too, probably because it is modern and traditional all at the same time. For an even fresher take on the classic, try Coby, Colby or Coburn.
The Top Ten Girls Names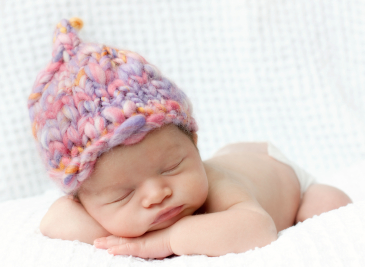 The top ten boy's names list hasn't changed all that much in the last ten years, but the top ten girl's names list has definitely seen a few new additions.
Ava, for example, went from being number 618 in 1997 to being in the top ten in 2005 and has stayed there ever since. Short and sweet, it's no wonder Ava is so popular – if you're looking for an equally short name that retains the 'V' sound of Ava, try Neve, Eve or Eva. Avelyn is also a lovely and unusual variation on the name.
Abigail, has also become much more popular in recent years – maybe because it has a cute nickname, Abby. Adelaide and Adeline both sound very similar to Abigail, plus you can shorten both names to Addy.
Mia has shot up the top girl's names list in recent years to sit very comfortably at number 10 in 2010. If you love the short spelling of Mia, names such as Bea, Isla and Nia may be just the ticket. But if you like Mia as a shortened version of a longer name, Euphemia and Carmia are both quirky yet regal-sounding options.
Emily is a similar name to Mia – and Emilia is sweet name somewhere between them both. Amelia and Milly are both similar to Emily but are different enough so that your little girl will stand out from her classmates.
Emma is yet another similar name, and has been in the top ten lists since the mid '90s – but if it's a little bit too traditional for you, Gemma, Jemma and Alma are all modern twists on the classic.
Chloe has been a popular name for years, but it's hard to say exactly what made it so popular. For something a little different, you could always try the very similar sounding Zoe or Zooey, or if it's the C-sound you're after Clara is a good option.
Madison, surprisingly, has recently entered the top ten – possibly because the shortened version, Maddie, is super-cute. If you want an alternative spelling, try Madyson, Madisin or Maddison. You could also opt for Addison, which is very similar, or Madelyn/Madeleine which you can still shorten to Maddie.
Isabella, which has been relatively popular for a number of years, has recently risen to the top ten lists. If you love the name Isabella, Isobel is very similar, or if you want that lyrical 'A' sound at the end of the name Marisela and Graciela are both beautiful choices.
Olivia is another lovely girl's name that will appeal to both trendsetting and traditional parents – and there are a whole host of similar names to take your pick from. Olive and Liv are both relatively unusual, whilst Lydia still retains that lyrical 'A' sound.
Sophia isn't too dissimilar to Olivia and for a funky twist, try spelling it with a 'Z' instead – Zophia. The more traditional. Sophie is also a sweet name, as is the alternative Sophey.  The similar-sounding Scandinavian Sanna and the Hebrew Susanna are both gorgeous choices.
There's no doubt about it, there are plenty of alternative baby names out there – but if none of the names above do it for you, try having a look in the baby names book and experiment with alternative spellings and similar syllables to create your very own alternative baby name.
 And to see the top baby names in 2011 click here