It is a common misconception that weight loss recipes have to be bland and tasteless or that when you are following a weight loss or healthy eating plan that you have to ban food groups – such as carbohydrates.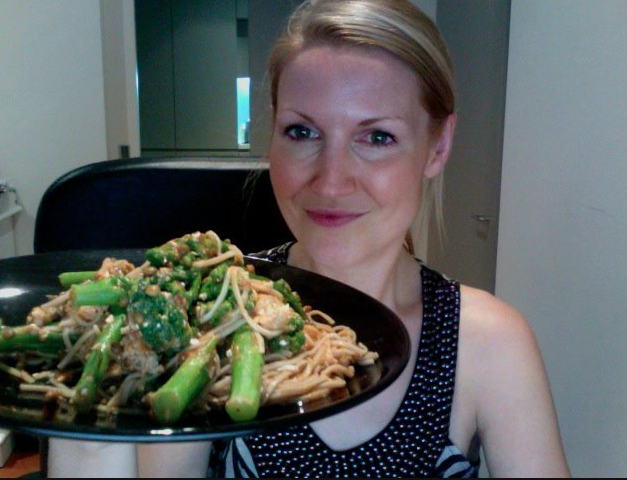 At Lose Baby Weight, we believe in a balanced approach to eating which means you get a wide range of nutrients that not only helps you lose weight but also gives your body all the nutrients it needs to be healthy and full of energy.
One of our favourite foods is Soba noodles which is a perfect alternative to white pasta or spaghetti. Soba noodles are a staple of Japanese cooking and are made from buckwheat and are high in fibre and an array of nutrients.
The health benefits of the buckwheat in soba noodles are:
It is very high in protein which has all of the amino acids essential for good health. (Making it possibly even better than Soy – please note only use non genetically modified soy which is free of chemicals)
It protein has also been shown to reduce cholesterol levels by absorbing Cholesterol in your small intestine.
It may have some value for diabetics as some studies have shown that Buckwheat reduces blood glucose levels by as much as 12-19%
It is a naturally high in dietary fibre
Soba noodles are a great substitute to use in pasta dishes and here is one of our family favourites – quick, easy and so tasty!
Soba Noodles with Salmon, Lentils and Tomato Sauce 
1/2 pack of soba noodes (get from the Asian aisle in your supermarket)
1 jar of tomato based sauce (or make your own by cooking 8 x tomatoes, 2 cloves of garlic and 1 x tbsp of tomato paste)
2 large bunches of brocolli
1 x red onion
2 x cloves of garlic
1/2 tub of low fat ricotta cheese
1 x tin of salmon (or use tuna, seafood, tofu, chicken)
1 x tin of lentils
Cracked black pepper
Directions
In a pan cook the soba noodles in boiling water for 5-6 minutes
In a separate pan cook the onion, brocolli, the garlic (crushed), the tomato sauce, the lentils and the salmon and add in the ricotta at the end. Cook for approx 5 minutes then when cooked add to a big bowl where you can mix through the soba noodles. Add generous amounts of cracked black pepper then serve straight away – for extra nutrition add in a bag of spinach or rocket when you stir through the noodles
Serves 2 and Calories per serve is 520.
For more weight loss recipes click here or see our 28 Day Diet & Exercise Plan for a daily food diary and daily recipes