It can be hard when you're trying to follow a healthy eating diet plan, fit in exercise, do household chores, go to work plus all the hundreds of other tasks parents are expected to do these days.
To try and fit all of these responsibilities in, it can seem like a great idea at times to let your children be entertained by the television, DVDs or computer games, so you can get things done in peace.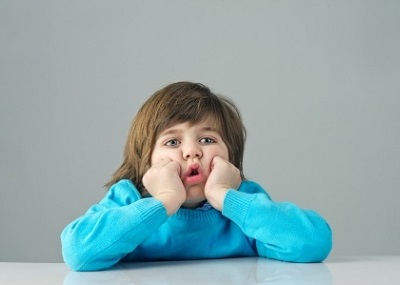 Well here's an article from the Bub Hub parenting and baby site by youth trends expert, Michael McQueen that suggests we should be ensuring our children get time to be bored throughout the day, without the stimulation of too much television and other screen time.
Have a read to see whether your children are learning to be bored and why it's important:
These days, kids are used to being entertained every waking moment with the help of a range of modern technology, from in-car DVD players and iPads to video games.
Boredom is nothing new but with today's increasingly digital and fast-paced world, young people lack the capacity to cope with being bored.
As a parent, you can often feel like the family's chief activities officer, responsible for the children's entertainment and distraction all day long. We have been conditioned to believe that our kids shouldn't feel the pangs of boredom and that depriving a child of in-car DVD entertainment on even the shortest of road trips can be a sign of neglect!
Click here to continue reading.
Need to stock up on Healthy Mummy Smoothies? Then see our shop here
And join our 28 Day Weight Loss Challenges here