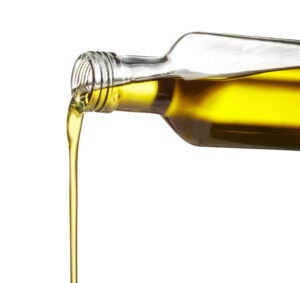 When it comes to losing weight, toning up and getting fit, there's a whole world of advice that is often thrown your way.
Eat this, avoid that, it can almost seem as if weight loss is only possible if you follow all the 'rules' (which change every second week!)
Losing your baby weight doesn't have to be complicated and you certainly don't need a set of restrictive rules telling you what to do and how to eat.
The lose baby weight plans and Healthy Mummy Smoothies are all about balanced, nutritious eating and moderate exercise programs that are achievable for busy (and tired) mum's. It's back to basics weight loss without all the fads and gimmicks.
The inclusion of healthy, delicious foods in your diet is the best place to start, when trying to shift stubborn baby weight or extra kilograms.
There's always a lot of talk about the newest super food on the block, which usually claims to help you lose weight, tone up, increase energy AND clean your kitchen, all at the same time.
With all the emphasis placed on these kinds of foods, those other, humble weight loss warriors that you often already have in your kitchen pantry or refrigerator, are overlooked.
With this in mind, we thought it was time these foods were given the acclaim they deserve. Making them a regular addition to your diet will help super charge your weight loss and have all round benefits for your general health and wellbeing.
The 5 (little known) weight loss super foods
Tomato paste – We've all got a can of this stuff rolling around in the pantry. Essential for dishes like spaghetti bologanaise or casserole, salt reduced tomato paste packs a real punch when it comes to weight loss. Not only is it fat free, it's packed full of fibre and the antioxidant lycopene which is thought to reduce the risk of heart disease and some cancers. Adding it to your cooking ups the vitamin count while cutting down on the calories.
Oats – If you've got a packet of traditional rolled oats tucked away at the back of the cereal shelf, it's a good idea to promote them to the front of the bunch. Chock full of fibre, protein, vitamins and minerals they're also low GI and low in sugar, meaning all the energy, without the crash. Steer clear of pre-made, flavoured sachets and stick with plain oats for a yummy breakfast. You can even add them to your Healthy Mummy smoothie!
Yoghurt – Plain, unflavoured natural or Greek yoghurt is a refrigerator essential. Calcium and protein rich, it's great on it's own as a filling snack, added to your Healthy Mummy smoothie or as a replacement for things like cream in your cooking. A serving of yoghurt will also boost the good bacteria in your tummy and digestive tract. Always choose an active, probiotic yoghurt and steer clear of ones with added fruit. If you fancy something sweet on top, add your own fresh and stewed fruit. Alternately, you can make your own yoghurt with our easy guide. Check it out here.
Apples – Fibre rich apple has recently been found to pack a weight loss punch.The fruit bowl and lunch box staple contains an antioxidant that may help prevent metabolic syndrome, which is characterised by stubborn tummy fat. It seems the old; 'An apple a day' adage, is true!
Olive oil – A drizzle of olive oil on your salad adds a helping of healthy fat that to your diet. This helps you to feel comfortably full, decreasing cravings for more food. Recent research has also found that this cold-pressed oil has a whole range of anti-inflammatory properties. This is great news as inflammation is often linked to weight gain, metabolic syndrome and excess tummy fat.
If you are ready to lose weight then the Lose Baby Weight plans offer a healthy and safe exercise and diet routine that are safe in breastfeeding and can help support your milk supply.
And don't forget to check out our current promotions and discounts page to see what specials we have on this week on our Healthy Mummy product range