At Lose Baby Weight, we are always trying to improve the products and services we offer to you. We are always investing in our website, our staff, our support we offer, our content and our product range and as such we are pretty excited to be able to bring you a redesigned version of the best selling 28 Day Diet & Exercise Plan.
The actual plan is the same but the hard copy of the book is now in a different visual format. Our inspiration was the Donna Hay range of books and we wanted to create a book that was coffee table-esque and gorgeous to look at as well as extremely functional and easy for busy and tired mums to follow and use – plus of course our plans are safe for breastfeeding mums and are created by expert nutritionist and post natal exercise experts – you can preview the book and see all details on it here.
So the newly designed book is extremely beautiful and has taken a huge amount of time and investment to make what it is.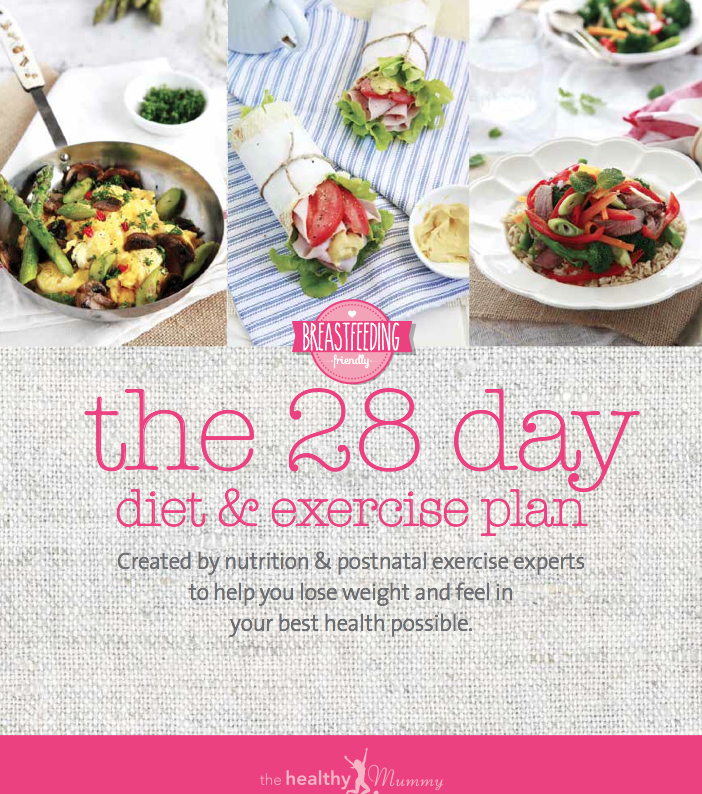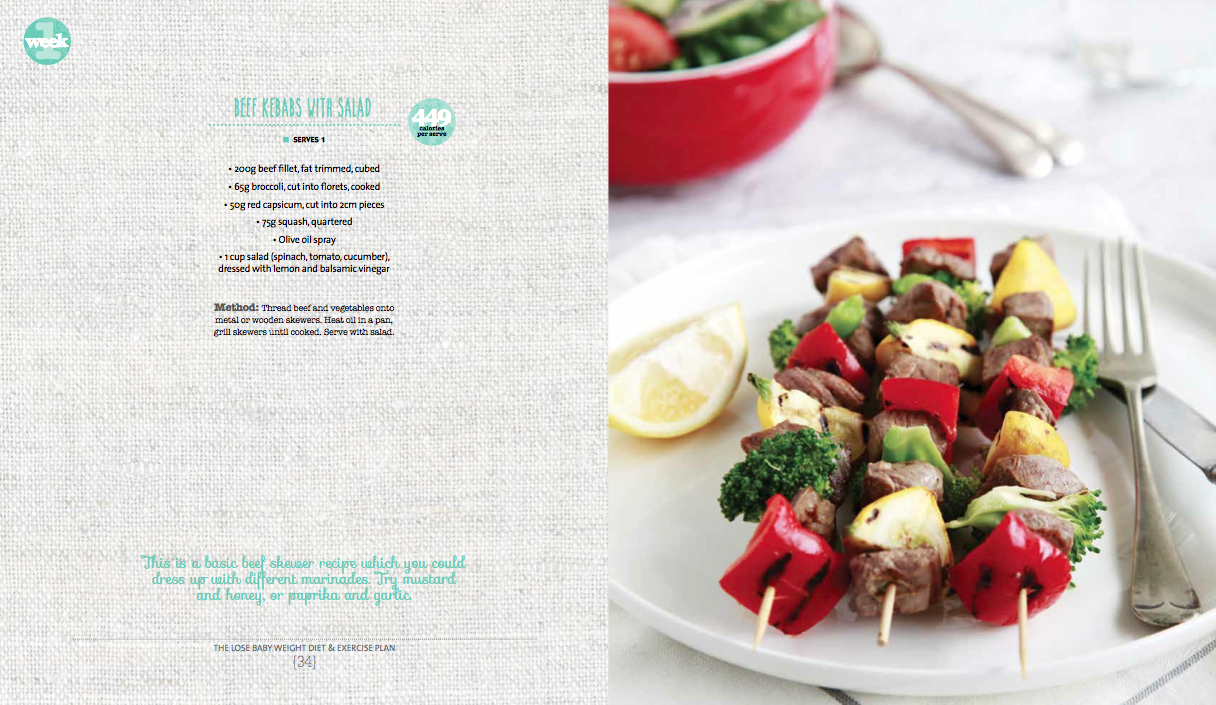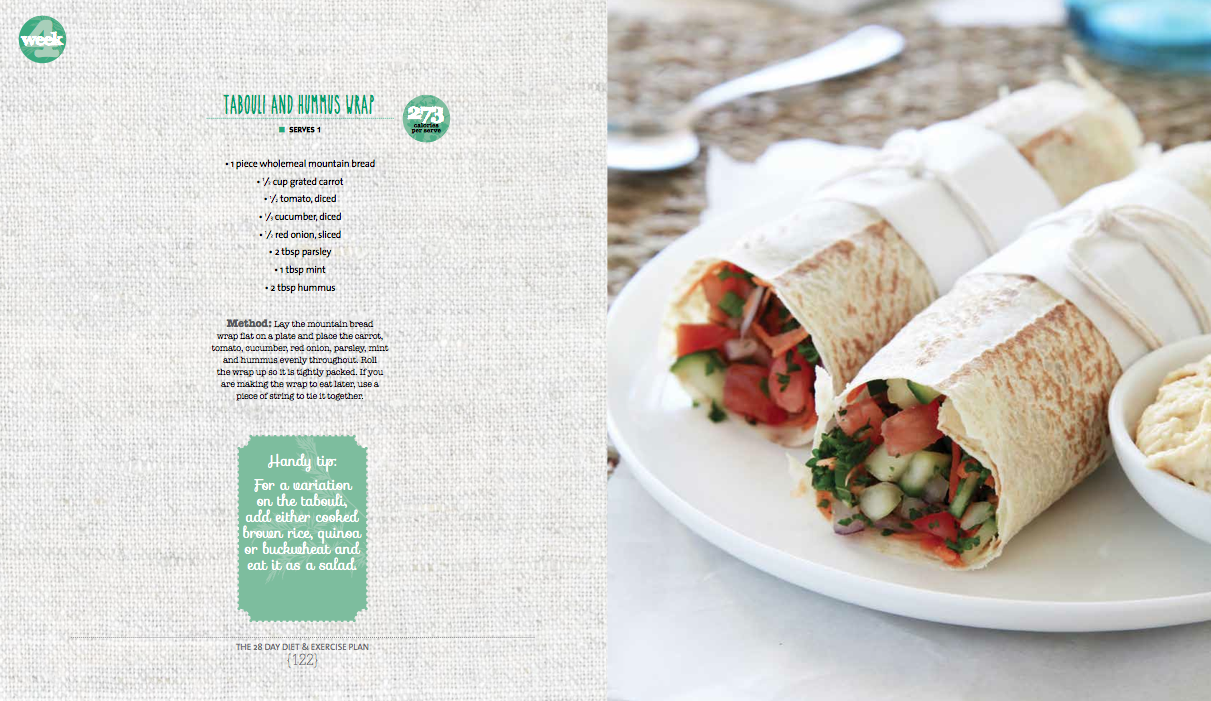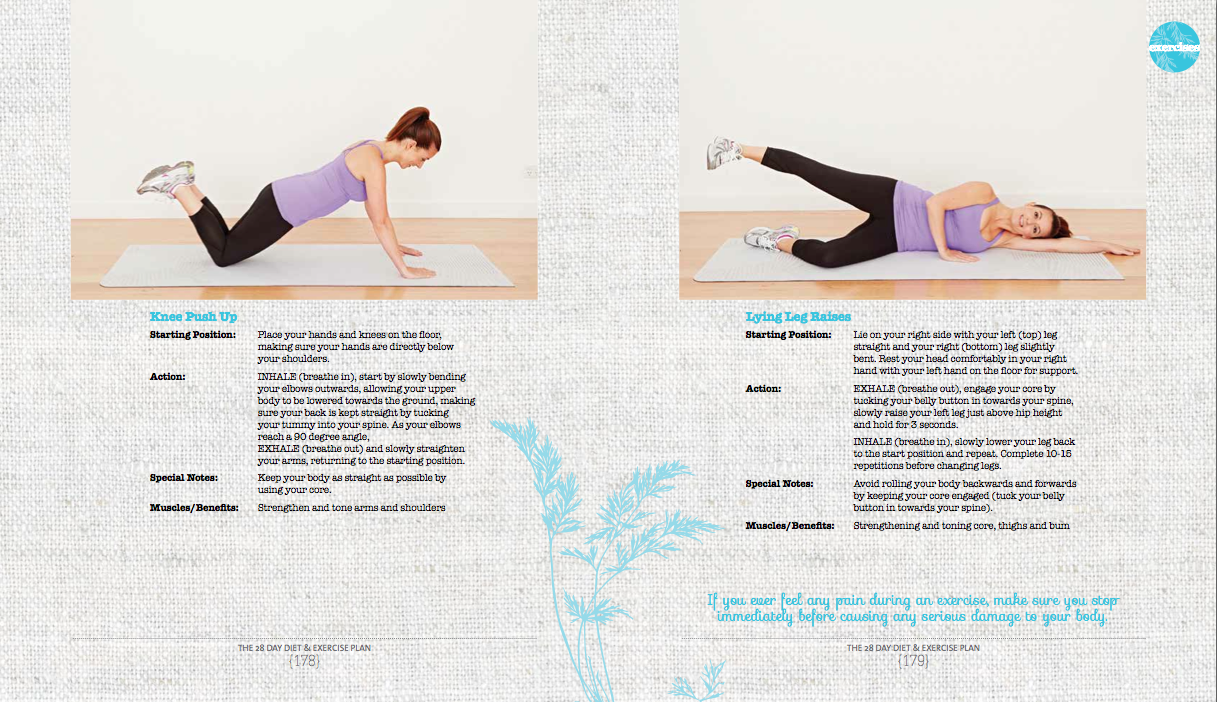 It is a 200 page thick book and is a big square size with each recipe having a full page image (shot by our amazing photographer Melissa Darr) and additionally to the existing plan you will now also find handy tips and hints on each page of the book as well which we hope you find really useful.
We hope you love the newly designed book. All plans purchased which include the 28 Day Plan made from August 23 will be sent the new plan and will also have instant access to the ebook plan on their email order confirmation – please check your junk mail if you cannot see it in your email folder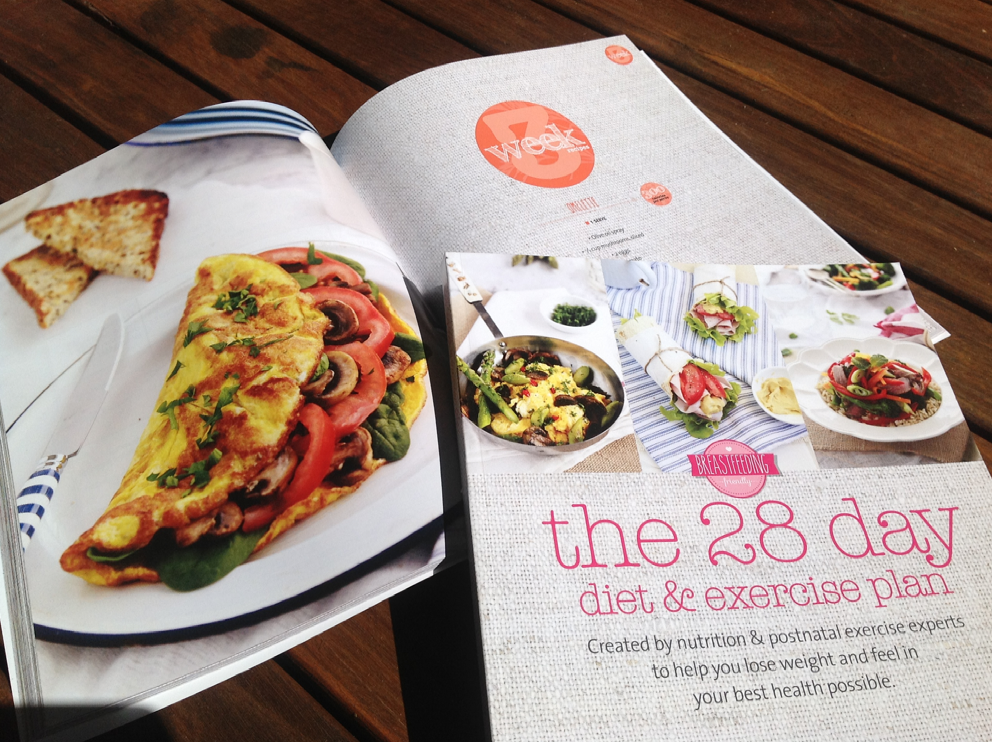 Please note that as of August 24, the bonus copy of the Winter Warmer Plan with the 28 Day Plan has now ended as this was included on the older version of the plan and is NOT included on this new design of the plan.
And STAY TUNED in one week we launch our FANTASTIC Post Pregnancy Exercise DVD – we are super duper excited about this!!
And don't forget to sign up for the FREE Summer Challenge HERE!