The Milk Supply Boosting Recipe ebook is here and we are EXCITED – you can buy it here
Breastfeeding can be a difficult journey for a lot of new mothers – and there aren't many mums who don't question, at least once, whether they are producing enough milk for their growing bub!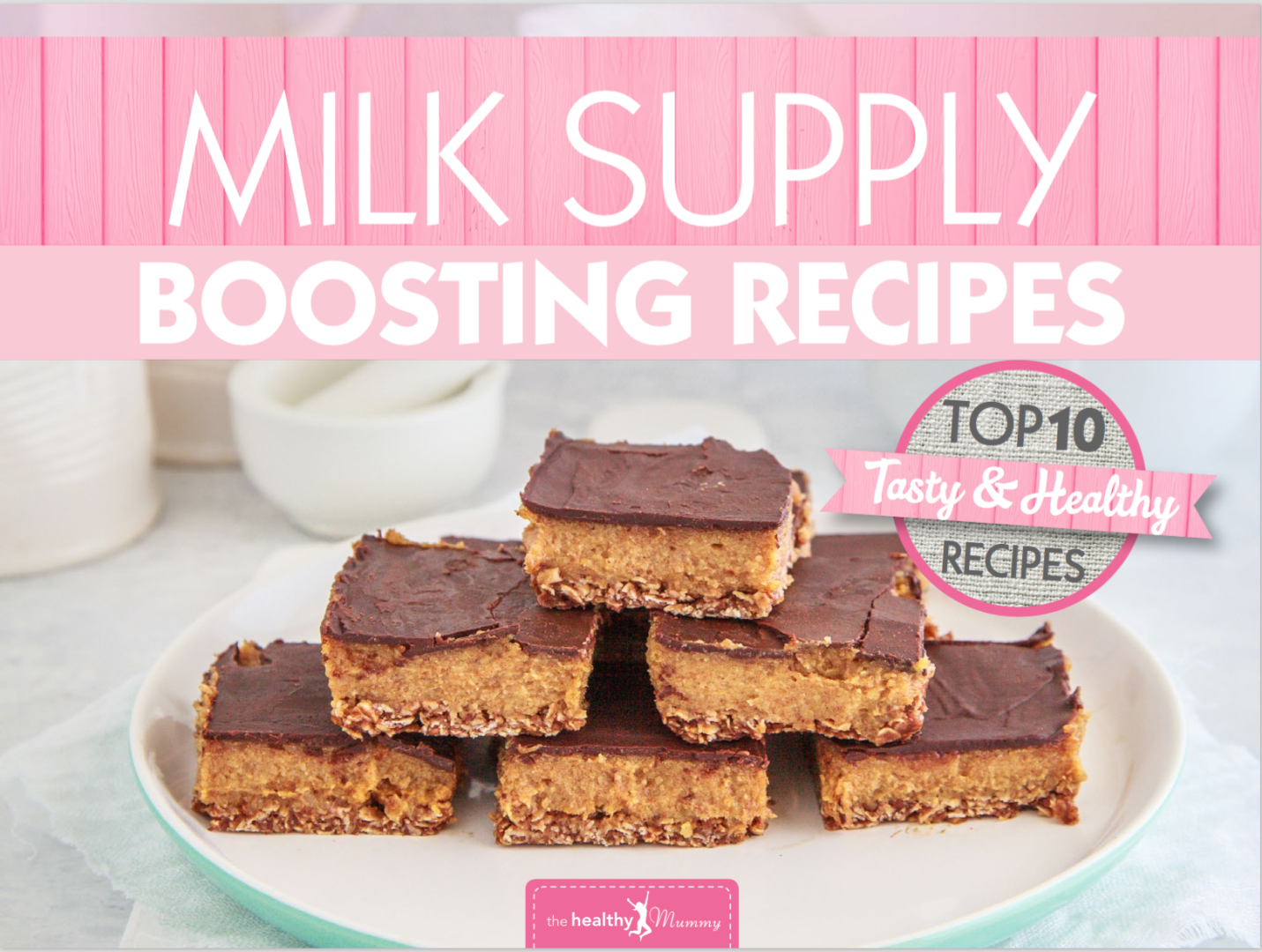 Ultimately, your doctor or midwife should be your first port of call with any concerns about adequate supply, but there are also a few foods you can eat that will encourage your body to ramp up milk production.
The Healthy Mummy team are all about making things easier and more delicious for mums, so we've incorporated these tried-and-tested ingredients into yummy recipes in this Milk Supply Boosting Recipe eBook
Give your milk supply a nutritious boost, while also lifting your mood with a scrumptious treat. Because you deserve it.
The book has 10 healthy and yummy recipes to help to support your supply
Buy today and get INSTANT access as soon as you buy thanks to ebook technology!
Get your copy here
The Healthy Mummy & Boosting Milk Supply
If you are choosing to include our Healthy Mummy Smoothies on the 28 Day Weight Loss Challenge, these are also safe for breastfeeding mums and you can download our Healthy Mummy Smoothie information flyer here
Plus, If you are looking for some easy, tasty and healthy smoothie recipes then grab a FREE copy of our Healthy Mummy Smoothie Recipe Sampler designed to give you an idea of how easy the Healthy Mummy Smoothie Recipes are.
Buy the Smoothies
You can also buy the Healthy Mummy Smoothies in our shop here (use code OFFER to save 10%)
Orders are sent the next working day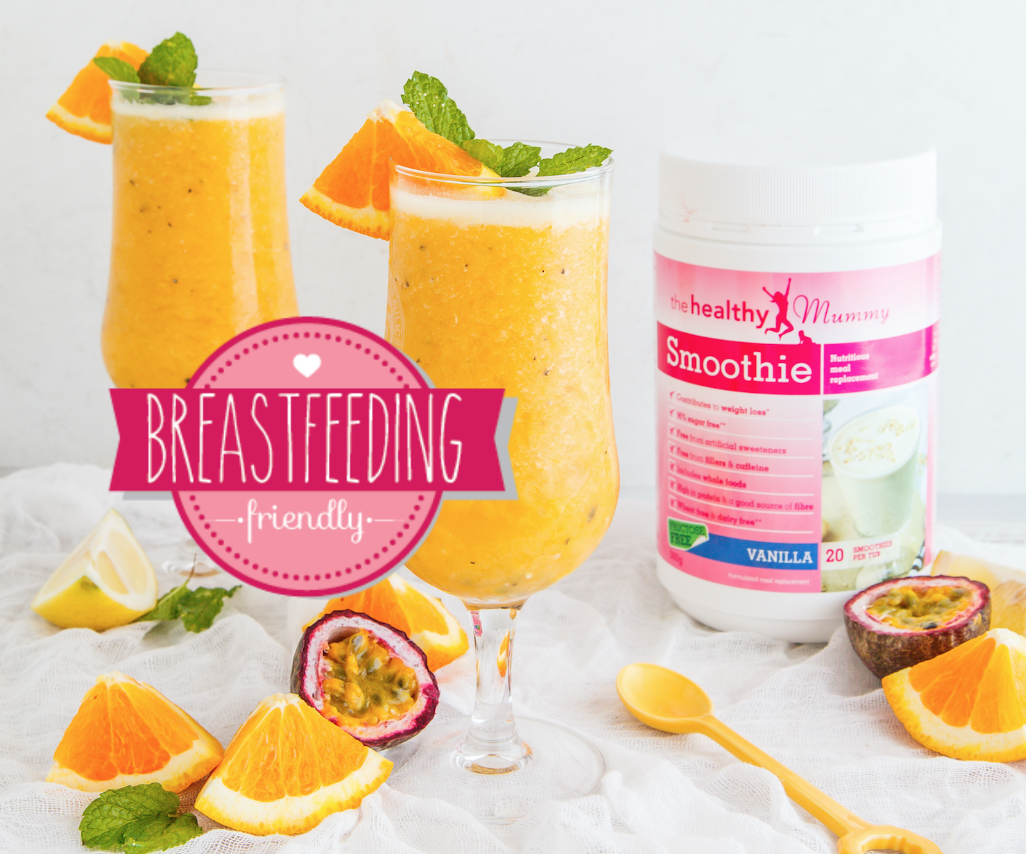 Get your FREE Smoothie recipe sampler below
You can download our Healthy Mummy Smoothie information
flyer here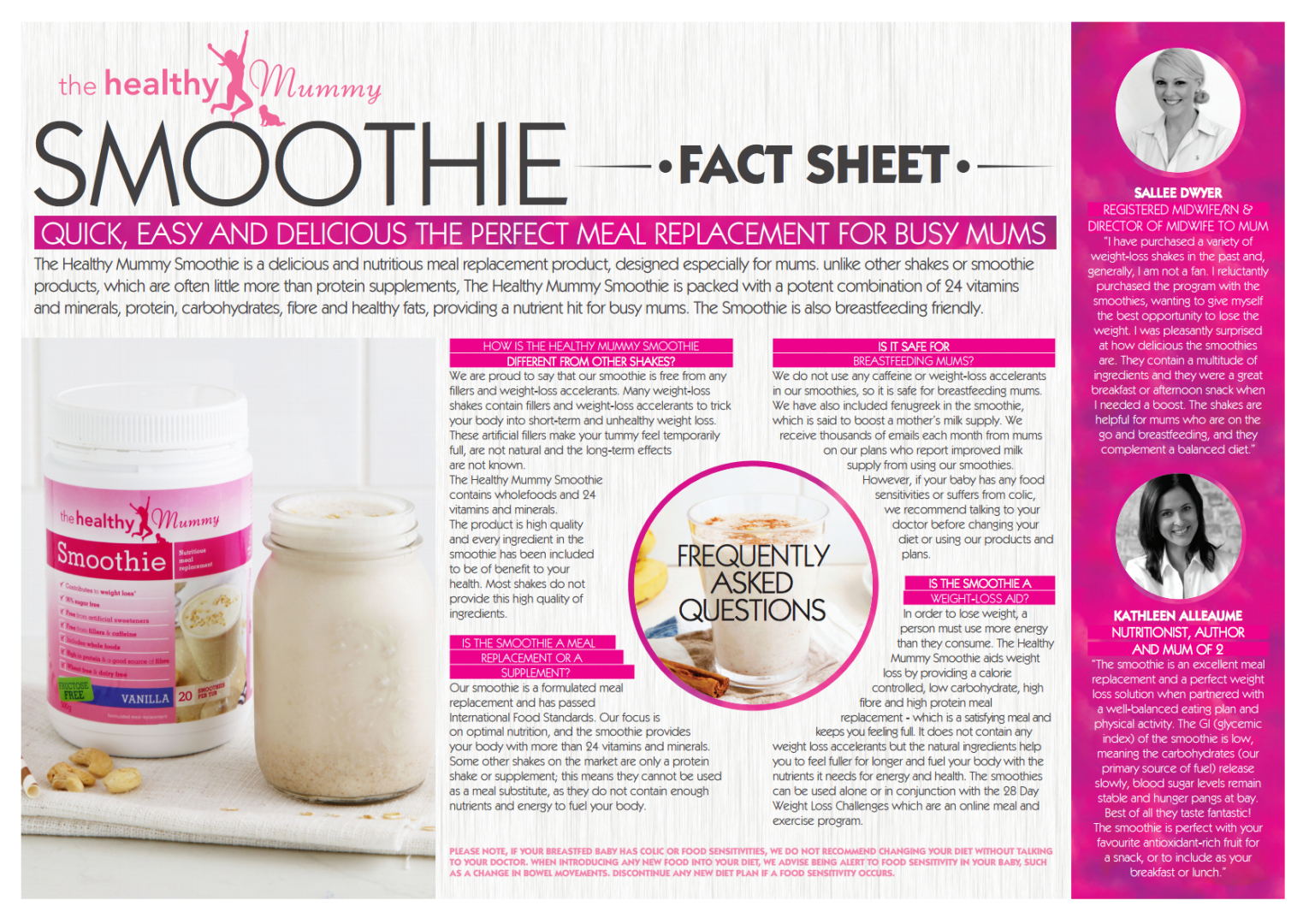 You can also see our 28 Day Challenge that is breastfeeding friendly
A few key things to note are:
The Challenge menu is FULLY customisable
You have access to over 1600 exclusive recipes
You have access to over 300 exercise routines
Meals are family friendly and are made in under 10-20 minutes
You can also see some INCREDIBLE results from mums on the 28 Day Challenge here
Leashaa Lost 15kg* with the 28 Day Challenges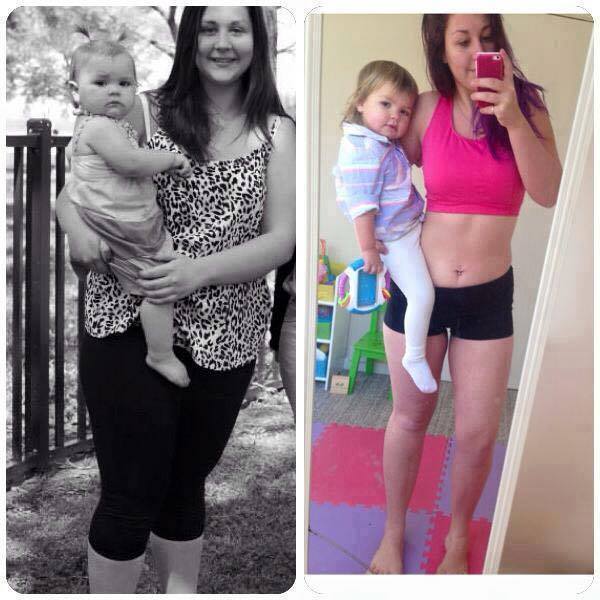 Leashaa says: "I've Lost 15kgs thanks to LBW and over 150Cm of fat!! I started my journey last year and thanks to LBW I've been able to lose weight, create a healthy lifestyle and maintain my breastmilk supply allowing me to continue nursing my daughter into our 3rd year! Thanks Lose Baby Weight 😄😄😄😄"
You won't regret it!
Join the challenge here