If you are focused on losing weight and following a healthy eating diet plan then knowing which hot drinks are full of nutrients and will assist in your weight loss goals, is important.
During the colder months having a selection of warming foods and drinks to lose weight, makes choosing something healthy really easy.
Regarded for thousands of years in the East as a key to good health, happiness, and wisdom, tea has caught the attention in the West, who are discovering the many health benefits of different types of teas.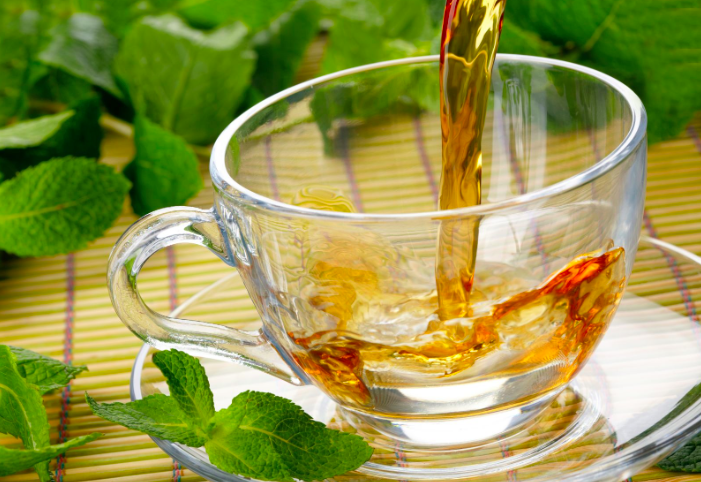 Lemon and warm water
Packed with antioxidants and so many other health benefits like, detoxifying the liver, supporting the immune system,  aiding with digestion, repairing skin, balances pH levels, to name just a few. A glass of water with the juice of half a lemon revitalises the body and mind. Lemons contain pectin, a soluble fibre commonly found in citrus fruits. Pectin helps stave off hunger as the fibre creates a feeling of fullness, which results in the suppression of hunger cravings. By feeling fuller for longer, you're less likely to snack or make poor food choices.
Green Tea
Green tea is said to be one of the healthiest beverage on the planet. Green tea is loaded with antioxidants and nutrients that have powerful effects on the body. The antioxidants catechins and caffeine in green tea, help the body burn more calories! in other words speed up you metabolism. The faster your metabolism, the more fuel it needs. We store fat as fuel for our body. Your metabolism, consuming fat at a faster rate, causes you to lose fat weight. As green tea contains caffeine, it is best to keep green tea to one cup per day for nursing mothers
White tea
White tea is less processed than other forms of tea, therefore the polyphenols, a type of antioxidant, are extra potent. White tea contains ECGC, an antioxidant that prevents new fat cells from forming and fights signs of aging, like wrinkles. While it is safe to drink green tea while breastfeeding, it does contains caffeine! So once again you should limit your intake while breastfeeding.
Oolong Tea
Oolong tea boosts metabolism, helping you burn fat faster. Its unique catechin (an antioxidant) and caffeine combination ignites your body's fat-burning furnace and raises your metabolism for up to 2 hours after drinking it. Oolong tea also contains polyphenols that help block fat-building enzymes.
Rooibos tea
Rooibos is the complete "body protector," benefiting every single organ in our body. It does not contain colors, additives, or preservatives. The list of benefits for rooibos tea is endless and it contains nutrients such as, Iron, manganese,calcium, zinc, potassium, magnesium,vit C. Rooibos tea has a calming effect on the nervous system naturally reduces stress and helping us get a better night sleep. Getting a good amount of uninterrupted sleep actually promotes weight loss.
Sarah Michelle Weir
Adv Dip Nutrtional Medicine
Nutritonist

GET YOUR 10% DISCOUNT
If you are ready to lose weight then the Lose Baby Weight plans offer a healthy and safe exercise and diet routine and you can get a 10% discount by using code LOYALTY at the checkout
PLUS our BEST SELLING 28 Day Diet & Exercise Plan is available as a 200pg Printed Book and you can get your copy here 
Plus our NEW CALORIE BIBLE is now available – get your copy today! Only $19.95 and a must have in your handbag!
Click HERE to see our shop