All the products, plans, health articles and weight loss challenges on the Lose Baby Weight website have been created by leading nutrition and fitness experts.
You can read about our experts below and you can see all the products and plans that are available in our shop
Kathleen Alleaume, Nutritionist, mum of 2

Kathleen Alleaume is a trusted health expert in the field of nutrition and fitness. She is an Accredited Exercise Physiologist and Nutritionist, has her B.S. degree in Exercise Science and a Master's degree in Nutrition, and the founder of The Right Balance Consultancy Ltd.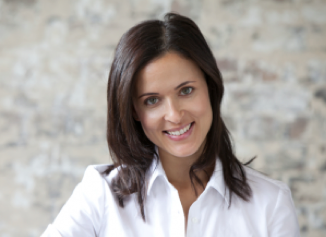 She operates a private  practice in the Sydney  CBD counselling a range of clients from sports enthusiasts to business professionals.
Kathleen works consistently with the media where she makes regular TV and radio appearances, and is a regular contributor to Body & Soul, Australian Healthy Food Guide, Australian Women's Weekly and Marie Claire.
Highly regarded for her professional yet easy-to-understand  advice and acclaimed programs, Kathleen's passion for translating the 'sciency jargon'   into useful, bite-sized info has lead to What's Eating You?, her much anticipated first book. Her first book: What's  Eating You?  is a calm and measured voice in a sea of frantic diet advice.  With a mix of qualified research, personal anecdotes and a wealth of professional experience, What's  Eating  You? separates the facts from fiction when it comes to shedding that extra weight. Kathleen also creates recipes within our best selling recipe books and plans such as the 28 Day Diet & Exercise Plan and the 28 Day Weight Loss Challenge
To read Kathleen's review on our Healthy Mummy range click here
---
Lisa Westlake, Post Natal Fitness Expert, mum of 2
Lisa is a mum of two and a highly regarded Physiotherapist and post natal fitness instructor and is recognised in both areas as an expert in pre and post natal fitness. Lisa's extensive qualifications make her one of the most qualified post natal experts in the world and these include:
Winner of The Australian Outstanding Fitness Person Of The Year 2013
Australian Fitness Leader of the year 2000, Fitness Presenter of the Year 2003, Fitness Author of the Year 2009
Women's Health Physiotherapist  : teaching pre and post natal fitness classes for over 20 years
Frequent speaker to fitness and physiotherapy national and international  conferences on pre and post natal fitness and wellbeing
Lecturer, Melbourne University and Monash University Schools of Physiotherapy
Lecturer in post grad physiotherapy course on Exercise for Women at Curtain University ( WA) and Melbourne University.
Regular pre and postnatal fitness courses around Australia and online course in Australia
One of 4 on the advisory panel for Fitness Australia, developing "Guidelines for fitness instructors working with pre  and post natal women"  to be launched 2013
Ambassador for Pelvic Floor First Project ( a Continence foundation of Australia initiative)
Regular presenter on ABC radio health and fitness talk back
Author of pre and post natal publications 2011
Runs health and wellbeing retreats in Australia and overseas
MC at various health and fitness events such as Mothers Day Classic, Brazilian Butterfly Queen of the Lake, Run Melbourne
Instrutor in The Healthy Mummy Post Pregnancy Exercise DVD
---
Sol Walkling, Pilates & Fitness Expert

With 8 years experience Pilates, Sol has a diverse sports background spanning gymnastics, dance, yoga, martial arts, basketball, fencing, running and cycling and is a core exercise expert.
Sol holds certifications in Stott Mat and Reformer Pilates, Pilates, Cardiolates, Pelleres, Fitness and ensures through constant continued education and research ensure the Lose Baby Weight mums are inspired to exercise and look after their minds and bodies in a more holistic and safe way.
As a core expert, she currently helps rehab patients, post pregnancy mums, athletes and general groups achieve better muscle balance, improved posture, stronger core and enhanced athletic performance
Her body of work includes training with Paraolympic gold medal swimmer Ben Austin and the Wests Tigers, Core Isolators DVDs, covers and spreads in well-known magazines such as Australian Women's Weekly, Marie Claire and Cosmopolitan and appearances in movies and on TV including Today Tonight, Nine News, Kerri-Anne Kennerly and the popular Fernwood health club.
---
Amanda Dos Santos, Nutritionist, mum of 2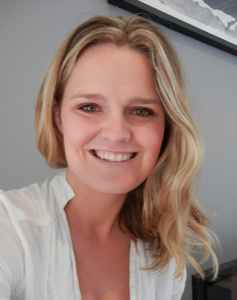 Amanda is a busy mum to two girls and her Professional background is that of a food scientist with a first degree being a Bachelor in Science in Food Science and Nutrition from UNSW.  Following the birth of her first daughter, Amanda began Masters in Human Nutrition from Deakin University and has to date completed post graduate certificate qualifications
Amanda has worked with corporate companies on varying ranges of food products and categories with product development, legislation, nutrition, importation, training, food safety and quality assurance.
Amanda has also been involved in nutrition promotion and education through a range of mediums including private workshops on child nutrition, cooking workshops with underprivileged children, newspapers, local and national magazines and websites on a range of food science and nutritional issues.
Her passion revolves around real, honest and simple nutritional information especially around the content that can benefit maternal, family and childhood nutritional matters.
Amanda is thrilled to be involved with the Lose Baby Weight and the Healthy Mummy team and helping the many women (and families) benefit from such simple programs, plans and information.
---
Elisha Danine, Nutritionist, mum of 2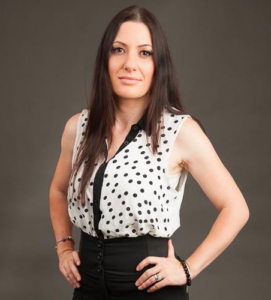 Elisha is a Qualified Nutritionist and Weight Loss Consultant who graduated with an Advanced Diploma in Nutritional Medicine from the Australian College of Natural Therapists, Sydney.
Elisha is passionate about helping people achieve their goals through a whole food diet. She believe everyone is an individual and strongly believes in Organic foods, free of genetic modifications, hormones and additives to achieve optimal health.
Elisha is always looking at new research to do with antioxidants and ensures she is the guinea pig before recommending anything to any clients.
She is also passionate about fertility health and believes a healthy body is a fertile body and loves to help give couples the gift of parenthood through awareness in their diet and also their environment.
---
Rachel Keenan, Nutritionist & mum of 2
After completing her Bachelor of Health Science Degree (Complementary Medicine) at Charles Sturt University and gaining extensive industry experience working in a regulatory capacity with a leading pharmaceutical company and nutritional brand, Rachael formed Rachael Keenan Consulting.
Entering regulatory affairs consulting from a naturopathic basis has allowed Rachael to work with a wide range of new and leading complementary healthcare companies to formulate the best possible products within the current regulatory requirements.
Rachael's Naturopathic and nutritional training allowed Rachael to choose the best possible protein sources, nutrients, herbs, enzymes and plant foods as ingredients in The Healthy Mummy food range in order to provide a complete meal replacement to support your nutritional requirements, as well as those of your breastfed baby.
Rachael is a mum of two and the principal consultant heading the team of regulatory affairs consultants, naturopaths and scientific researchers at Rachael Keenan Consulting (RKC) and also works with Lose Baby Weight
---
Marissa Nieves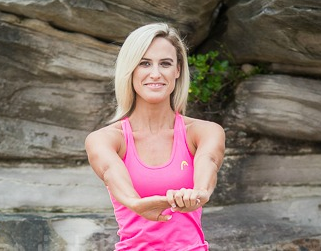 Marissa is an established personal trainer and sought after nutrition, fitness and life coach.
She can be seen in numerous print, editorial and television campaigns and is dedicated to the field of health and fitness and passionate about helping mums achieve a strong and healthy body post pregnancy.