This week I have found the 28 day Lose Baby Weight food plan to be awesome I found it easy to follow especially with the new hard copy book in hand with the weekly food list, plan and recipes.
Having it all there in front of me helped me stick to the healthy eating as I did not have to think up what to have next. It really has been put together well for busy mums to follow. The only thing I adjusted was the fish as even tho I tried really hard I cannot bring myself to eat cooked fish (tinned fish I can do) so I had chicken instead. I will keep trying though as I know how good it is for me.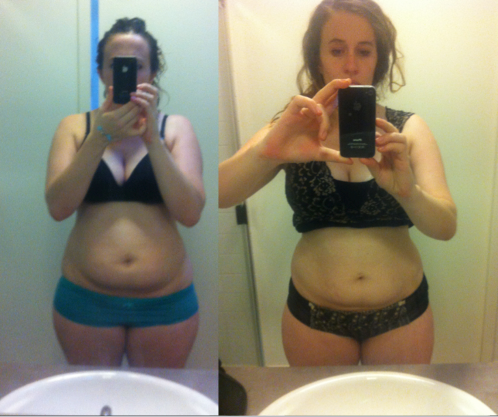 I noticed this week that one of the challenges I faced was whilst taking my daughter out to play at chipmunks. As every time I go there I smell the hot chips and cannot help myself. I do not think I have ever actually been there without having hot chips which is really sad, until now.
I am very proud of the fact that I resisted the temptation that I faced. There were three things I found really helped me this week when faced with any temptation:
1. Support – I have told all my close friends and family what I am doing so I have support and they too can help keep me accountable.
2. Preparation- I cannot go anywhere without having snacks or meals prepared- I now carry around almonds in my nappy bag
3. Replacements- There was no way I could go somewhere like chipmunks and have nothing so I chose to have a skinny latte for my morning snack which I really enjoyed. I have realised that I do not have to miss out but find healthier alternatives. The 28 day plan and the lose baby weight website give you lots of great ideas to help with this.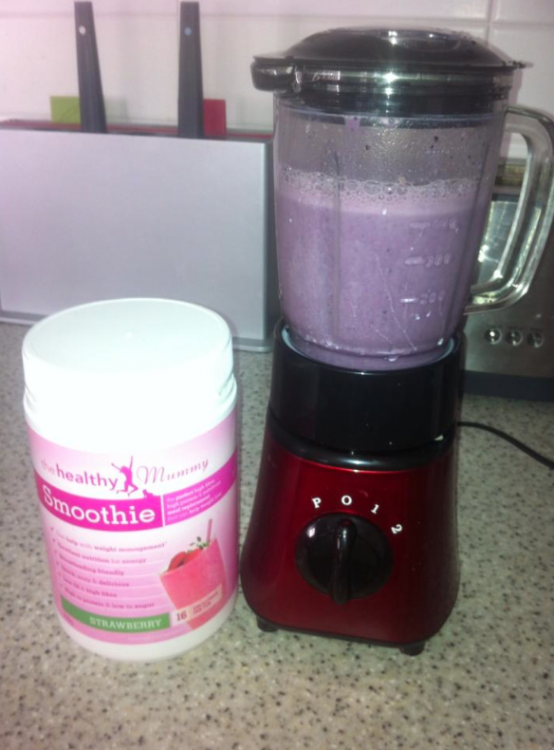 Exercise wise this week I have found making time for my walks hard. I have enjoyed doing the other exercises though, morning and night with my daughter, especially the dancing. I have found getting 10,000 steps a day on my pedometer to be a real challenge so next week I am determined to achieve this.
Next week it is also really important to me to find more time to exercise so I have decided to join a gym as then I am hoping with booking in for classes and the free child care provided for an hour I will show up. I have also learnt this week how much incidental exercise I do in a day and have also tried to develop on that by adding in extra movements like squats or standing on my toes.
I was very excited to have a loss on the scales this week of nearly 3kgs; this was a big thing for me as I have not been able to get under 75kgs for a few years now it shows me just how vital eating the right foods is.
Some of the servings of vegetables etc. for dinner seemed really big compared to some of the meals I used to eat that obviously had all the wrong things in them. I like the fact that this food plan in no way leaves you starving if anything I eat more than I did before but obviously it's the right stuff.
Another win I had this week was with my four year old daughter as I have been having trouble getting healthy food into her especially since she will not even try most new things that I offer her. This week though she has really surprised me by trying new things. I think it's because she has noticed that I have made a change, am trying lots of new things and most of the unhealthy items have left our house. An example being brown rice instead of white and water instead of juice.
My Favourite healthy mummy smoothie of the week would have to be my mix of chocolate shake mix, Tbsp. avocado, tsbp of chia seeds, a small frozen banana and de cafe coffee mix. mmmmm.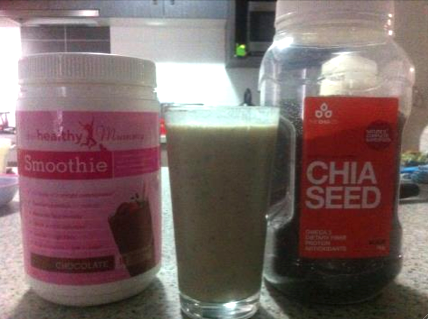 I have found that I really look forward to getting up and having a smoothie for breakfast each morning. I have found that they help to boost my energy to start the day off well, which is needed with a new born. I am very happy to report that my milk supply has definitely not decreased by being on this plan I would say if anything I have more milk.
My favourite meal off this week's plan would have to be the Asian beef salad I did not eat a lot of beef before starting this plan and am really enjoying trying new things.
This week I am stocked with the progress I have made not only with the weight loss but with making myself and my family healthier. I think this coming week the challenge is to make time for the exercise as I think I will definitely benefit more cm wise if I do. It is also good for my mental state of mind as a stress release. I am positive about the week ahead J
Start weight 75kgs
Current weight- end of week 1 is 72kgs

GET YOUR 10% DISCOUNT
If you are ready to lose weight then the Lose Baby Weight plans offer a healthy and safe exercise and diet routine and you can get a 10% discount by using code LOYALTY at the checkout
PLUS our BEST SELLING 28 Day Diet & Exercise Plan has now launched as an 84pg Printed Book and you can get your copy here – with free express postage if you order the book on its own
Click HERE to see our shop