Every month, a mum who is on the Lose Baby Weight plans will be writing about their journey, exercise, ups and downs and will be here to help motivate YOU and THEMSELVES along the way.
If you'd like to become our Motivating Mum for the month click HERE to find out more.
Tasheena's Update
Hey everyone so it's been another week and I just have to say how easy this healthy lifestyle change following the Lose Baby Weight plans is now and have so far lost 21kg
Well it's been easy for a while as I've been doing it for now 6 months. Ive been doing the healthy mummy smoothies twice a day for a month now and I haven't become sick of them and I don't think I will. I know I've done "shakes" before and easily got bored of them or found they didn't fill me or made me feel lethargic but not with the Healthy Mummy Smoothies, I feel more energised, satisfied and full plus enjoying how much more nutrients I'm getting into my body.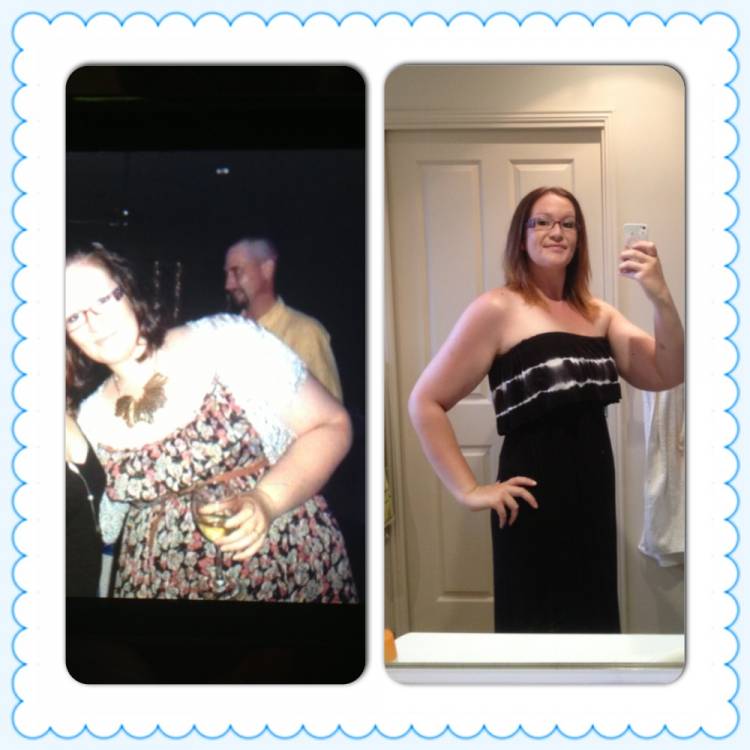 This week I've been creating my own smoothies and mixing it up a bit with whatever I've got in the fridge or pantry.
The 28 day meal plans are great and I'm slowly getting my partner into eating more from the plan even though he is fit he still is a big meat and carb man, but we are getting there and he is being more reluctant to trying different meals I use either from the Spring and Summer cookbook or the 28 Day Plan or even the website.
This week I made a couple from the website, I made a Chocolate French cake for my partners birthday and my 2yr old boy loved it and so did my partner. Little did they know that there was avocado in it lol. I also made the Honey Chicken which was yumm!
I remember being such a couch potato and the idea of exercise made me cringe but just starting off small like its explained in the 28 Day Diet and Exercise Plan you slowly start to get into and your body adjust to the point you want to do more and MORE lol yes it can be tricky with little ones and we all can excuses I know I did but just taking that 10-15mins here and there throughout the day really makes a difference.
Now I've been doing the Post Pregnancy DVD it makes my workouts so much easier and you get results. This week I've been trying to get up before the kids and setting my alarm to 5am to fit in 25mins from the DVD which I was able too then I either do another 25mins at midday when the kids are asleep or 35mins when the kids are out playing. The count down timer on the DVD is great it helps show the kids that when the numbers go to zero is when it's finished lol so they come and check the tv and get all excited once it hits zero.
I'm feeling more confident and happier in myself losing weight and being able to try on nice clothes and they fit which is super exciting. I'm finding myself buying online when I see something nice or just grabbing a pair of pants and knowing they will fit. For the first time I bought a pair of denim pants above my knee and felt great wearing them. I still have a bit to go before I'm truly happy with my legs but doing the cardio, toning and lower body exercises on the DVD the centimetres are falling off!!!
I still use my Calorie Bible when I'm out and about or even when I'm home. I was trying to find a snack around 50 calories the other day and who knew that there could be so many.
This week I have maintained my weight at 90.5kgs. My goal is to get down under 90kgs!!!
Measurements lost
Thighs – 56.5cm all up – 19cm
Waist – 0.5cm all up – 30cm
Hips – 0.3cm all up – 26cm
Bust – 0.0cm all up- 12.6cm
See you next week
Tasheena x
GET YOUR 10% DISCOUNT
If you are ready to lose weight then the Lose Baby Weight plans offer a healthy and safe exercise and diet routine and you can get a 10% discount by using code LOYALTY at the checkout
PLUS our BEST SELLING 28 Day Diet & Exercise Plan is available as a 200pg Printed Book and you can get your copy here 
Plus our NEW CALORIE BIBLE is now available – get your copy today! Only $19.95 and a must have in your handbag!
Click HERE to see our shop