Motivating mum Jodie Koeleman has been following the Lose Baby Weight plans for the past 9 months.
Today she has sent in her healthy recipe for Sweet Potato Cookies.
These cookies make the perfect snack or lunch box filler as Sweet Potato is packed full of  fibre, meaning that they will keep you fuller for longer so are great when you are following a weight loss plan.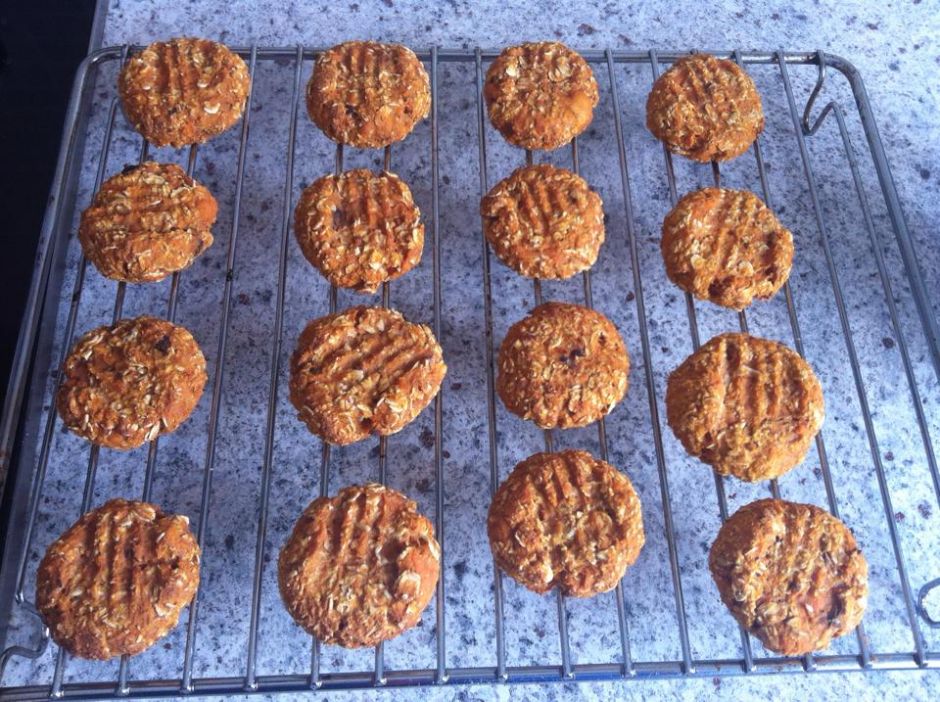 Ingredients
250g Roasted Sweet Potato (don't spray with oil and keep skin on if you can)
1 cup Rolled Oats
1 tsp Cinnamon
1/4 cup Natvia/Stevia/coconut sugar/etc.
1/3 cup water
Dark Chocolate Buttons (optional)
 Method
Preheat oven to 180deg, line baking tray with baking paper
Take skins off cooled sweet potato and mash thoroughly in a mixing bowl
Pour in half of the water and mix well
Add in oats, cinnamon, sugar and water then mix thoroughly
Roll into tablespoon sized balls of mixture using your hands. They should roll into balls easily. If too wet, add a little more oats. If too dry, add a little more water
Place onto baking tray and press down with a fork until very flat (so they cook through)and push dark chocolate button on top (if using)
Bake for 20 minutes or until cookies are brown underneath
Makes 16 cookies, 50 Calories Per Cookie.