If you love cake and you love coffee, here's a super easy recipe you can indulge without the guilt.
Amazingly, this sweet loaf contains just four ingredients and only 112 calories per serve! Great as a healthy snack at home, work or school, the natural sweetness comes from the dates and contains no added sugar.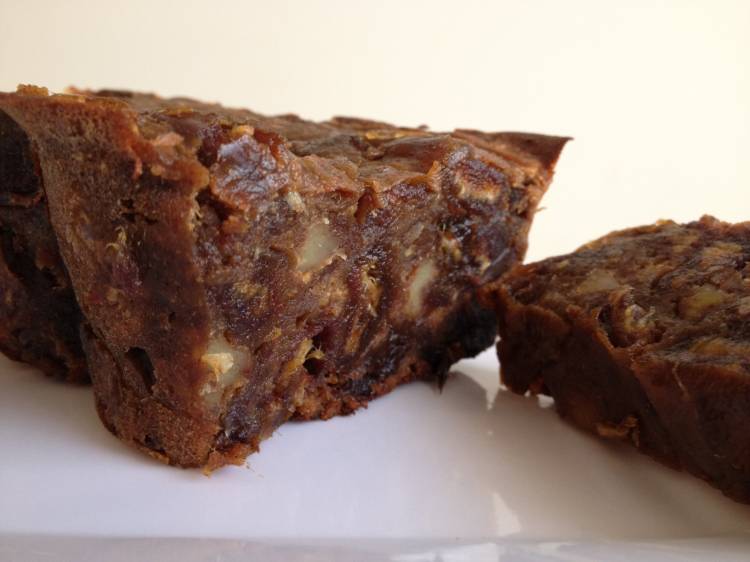 Dates are rich in several vitamins and minerals including calcium, iron and magnesium. The humble date has impressive health benefits which include being one of the best natural foods for muscle development, important in boosting your metabolism, both excellent for weight loss. 
The rich flavour will satisfy a sweet tooth, but the high nutritional content helps you stay full for longer and avoid overeating. This slice can be served warm or at room temperature. Yummy on its own or can be spread with reduced fat ricotta or cottage cheese.
Ingredients
400g Pitted dates

1 tbsp instant coffee

1 cup wholemeal self-raising flour

¼ cup chopped almonds, walnuts or brazil nuts
 Method
1)     Chop dates roughly.
2)     Add coffee to 1 ¼ cups boiling water, then pour over the dates to soak for approximately 3 hours
3)     Stir in sifted flour and chopped nuts. Mix well.
4)     Pour into greased and lined loaf tin. Bake for 30-35 mins at 170 degrees. Loaf is cooked when a skewer comes out clean.
Serves 10 – 112 cal / 471 kj per serve
Thanks Janet Cook for this yummy recipe!