Stacey Price….Starting weight at end of March 2014 101.1 kilos – Current Weight 99.3 kilos
Week one as a motivating mum and I wanted to reflect on the goals I set myself for the week.  I wanted to do 3 exercise classes this week and I have to admit – I have only done two.  I was totally aware that reaching that goal this week might be hard – but I need to push myself.  Setting easy goals is kind of pointless – we should be reaching for the stars.
I had meetings/work most nights, plus my nearly 2 year old had an operation to get grommets in his ears – so this week's sleeping and working pattern is all over the shop.  But no excuses – for me it was 2 exercise classes – and instead of the third exercise class I did an hour long walk and some kettlebell exercises at home.  Not quite the same – but it is something.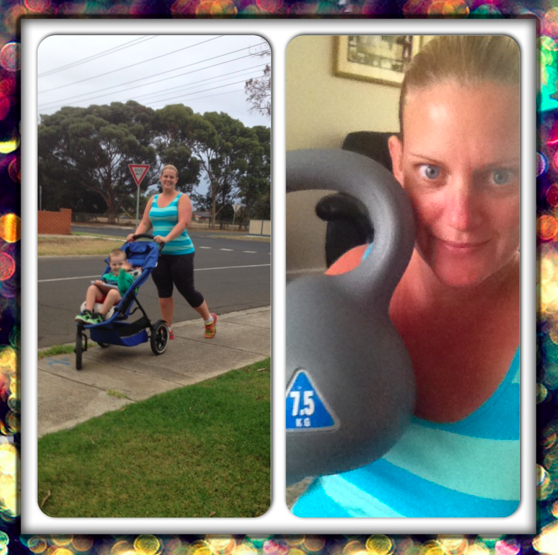 I also wanted to try and avoid takeaway this week.  I often arrive home after work with the kids from child care around 5:30/6pm – and I am sure all you mums know that this is the witching hour.  Trying to get dinner, bath and bed all done within the next 60-90 minutes is impossible!  There was one night I nearly got takeaway – however I told myself it is really out of the way (even though it is not) and we have food at home.  My husband wanted takeaway Saturday night – and I told him we could only get it if we walked there (3 km)…..he soon lost interest !  A big win for me for not giving in.
My third goal for the week was to play with the kids outside.  I do tend to work most weekends (as I run my own business) but want to put my kids and my health more at the forefront.  So yesterday's 1 hour walk was with Mr 4 in the pram to and from the café for breakfast.  I then took them both to the park on Friday for a play – where I happily chased them around.  To think I now piggy back James (my nearly 2 year old) around the park for horsey rides – who weighs 12 kilos – and that extra weight was what I used to weigh just myself….yikes.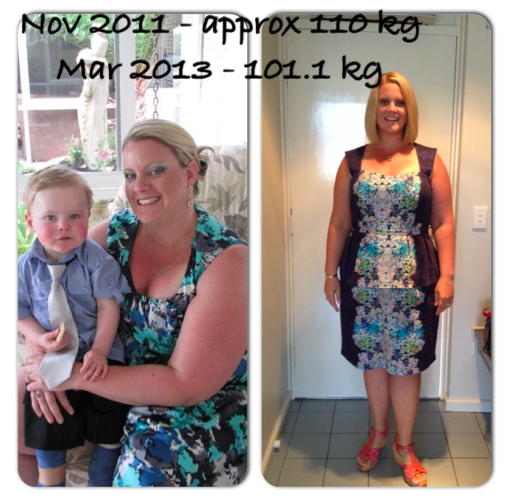 So despite not entirely reaching my goals this week – I have made a huge effort.
I have also signed up for a 5km fun run for next weekend – the Electric Run Melbourne (http://electricrunaus.com.au/melbourne/).  Now I have never run 5km in my life and to be honest I probably won't be able to run anywhere near the full 5km on the night – but that is not the point.  The point is I am doing it with friends, doing it for fun, and the funds raised go to a good cause (cancer council).
Now my goals for this week are:
To get through the whole week without eating a hot cross bun (my absolute favourite Easter treat)
To do some form of exercise every single day for at least 30 minutes (walking, an exercise class, anything)
To finish the 5km fun run in one piece (and even have a smile on my face)
Remember, you don't have to be a fitness freak to enter events – go ahead and enter a fun run.  I have never done a fun run before and actually looking forward to being part of the action.  If I survive – I might even register for the 5km Mothers Day Classic.  Wish me luck !
Have a great week x
GET YOUR 10% DISCOUNT
If you are ready to lose weight then the Lose Baby Weight plans offer a healthy and safe exercise and diet routine and you can get a 10% discount by using code LOYALTY at the checkout
PLUS our BEST SELLING 28 Day Diet & Exercise Plan is available as a 200pg Printed Book and you can get your copy here 
Plus our NEW CALORIE BIBLE is now available – get your copy today! Only $19.95 and a must have in your handbag!
Click HERE to see our shop