The Healthy Mummy weight loss plans help thousands of mums just like Stacey to lose weight in a healthy, balanced and sustainable way.

If you would like to get involved you can learn more about our 28 Day Challenge by clicking here.
We also have an incredible range of smoothies! The Healthy Mummy Smoothies are a delicious and filling high fibre and high protein meal in a flash! They are also packed full of vitamins and minerals, 96% sugar free, 100% fructose free and free of any chemical or artificial sweeteners. PLUS they are all breastfeeding safe and have proven a total LIFESAVER for so many of the busy mums on our plans. View more information here

Stacey who has lost a total of 12kgs (and counting!) Has LOVED the Healthy Mummy smoothies and the 28 Day Challenges. Stacey shares her experience of being a mum of 3, coping with the demands of her autistic son and gaining control of her mental health with the help of the Healthy Mummy….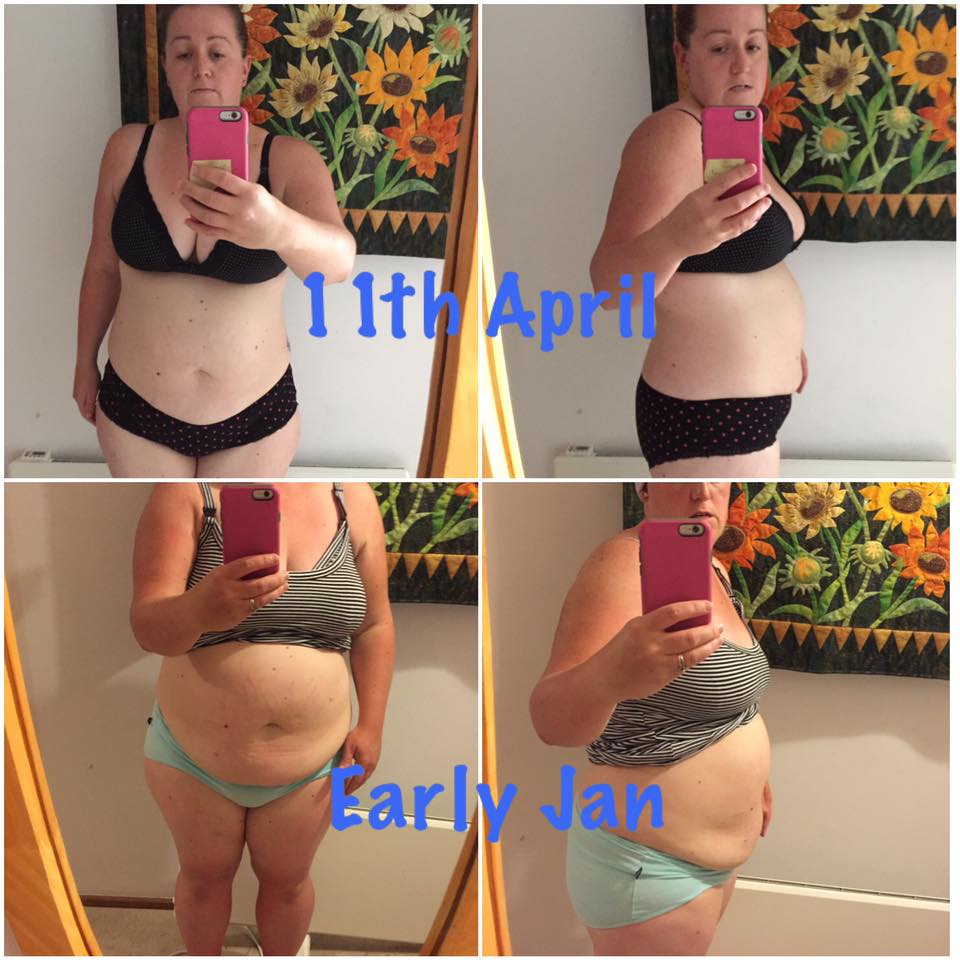 Hi I'm Stacey & I'm 32 & a mum of 3 and I have lost 12kgs* with Lose Baby Weight.
Over the last 5 years my weight has spiralled out of control. My healthy has slowly been declining, especially my mental health. I was overweight, depressed and lethargic.
Master J has autism & I am his primary carer & his needs have taken the sole focus of my life for the last 3 years.

I've struggled with my weight since I was a teenager & have never successfully lost weight & been able to maintain it.
After having kids it was easy to fill my head with excuses. Emotionally eat away my depression. Busy days where if I started the day with a coffee I was in front.  I wouldn't eat all day & then would gorge myself at night.
My body was constantly in starvation mode. I couldn't lose weight because I had lost all understanding of healthy eating.
At Christmas last year I weighed 100kgs. In January this year I returned to work from Maternity leave after Miss P.
Within a day of being back at I realized that something in my life needed to change. I needed to start putting myself 1st instead of last. It seemed that I had lost that I was important too. Who was going to take care of the kids, if I couldn't even take care of them.
That very day I ordered my healthy mummy smoothies & registered to do my 1st ever 5km fun run.
The 1st 2 weeks I tried some of the free recipes & loved what I found. But I knew I needed something more to keep me accountable & on track.
So in February I had joined the 28 day challenge & I haven't looked back. I love how easy the food is to prepare. I love that I can adjust the plans to what my family eats. I love that it is budget friendly. I love that I don't even have to think about it or find time to think about it.
The 28 challenge gives me everything I need. I have reignited my love of cooking (my freezer is overloaded). I love that that it has opened my eyes to new foods that previously I would never have eaten. I love that it is guilt free. It has changed my life. I love that healthy mummy has helped me be a better mummy!
My journey so far hasn't been focused on the weight loss.
For me it is about changing my habits with food & creating a healthy lifestyle that I can pass on to my kids.
The weight that I'm losing is just a reward for changing the way I think. I'm not one for setting big goals with big numbers that make the road ahead feel unattainable.
Thanks to healthy mummy & everything I have learnt from the 28 day challenges I have lost 9kgs since the start of January.
I want to move away from the mindset that I can't run & I'm not fit enough. I want to be able to run at least 2 kms.
Stacey xx

Results from mums on the 28 Day Challenge
Mums lose an average of 4-6kg (8-13 pounds) on our 28 Day Challenge and below are some of the amazing results from mums JUST LIKE YOU who are already using the 28 Day Challenge and losing tummy fat – make the change and join them today too!
You can see lots of more results and you can join here too
Andrea Lost 30kgs* with the 28 Day Challenge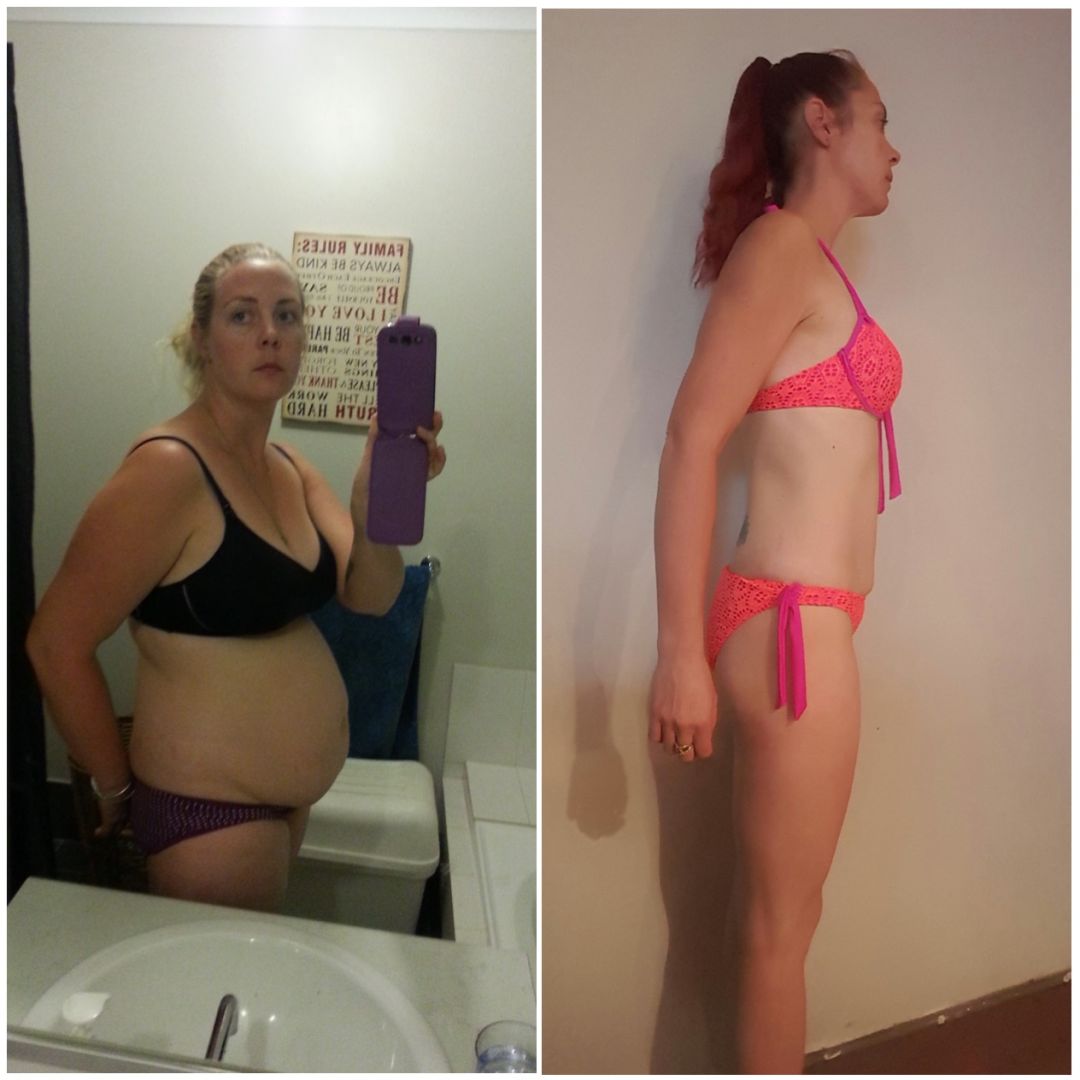 Andrea says: "My happiness has improved 100%, my confidence is building and my patience with my family is so much better because I am happy with my self.
The meals are not hard or complicated and can sometimes feel so naughty. This helped me with the struggles I have had on previous diets that I am missing out on delicious food.
Every meal I have made has been amazing and got my family's tick of approval."
Join now
You won't regret it!