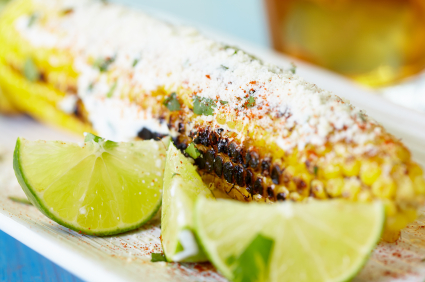 When you are trying to lose weight, it's important to eat a variety of foods so that you don't get bored.
And while you may have lots of delicious recipes for grilled meats, casseroles, bakes and slow cooked roasts, many of us get stuck in a rut with what goes on the side of the plate.
It is possible to make some truly delicious and nutritious side dishes that will help to bring a meal from good to great.
Try these out and we think you'll agree.

Lemon, Rosemary and Bean Mash
Delicious with lamb chops, a steak, or some grilled fish.
Heat 2 tbsp oil in a frying pan over med/high heat. Add in a finely chopped garlic clove and a sprig of fresh rosemary. Stir well and then add the juice and zest of half a lemon, and season with a little pepper. Remove the rosemary and set aside. Add in two cans of rinsed cannellini beans and, when warmed through, crush with a potato masher. Serve with the picked rosemary leaves scattered on top.
Use this to sprinkle on top of your favourite pasta, meatballs or risotto.
In a small bowl, combine a small handful of parsley, the zest of ½ a lemon and one very finely chopped clove of garlic.
 Steamed Green Beans With A Crunchy Topping
A delicious accompaniment to a roast leg of lamb or a roast chicken.
Steam your beans until al dente and set aside. In a frying pan on med/high heat, melt 1 tbsp butter or olive oil. Add a finely chopped clove of garlic and stir until browned. Add in ½ cup of wholemeal breadcrumbs and a ¼ cup of finely chopped walnuts. Season to taste and keep stirring until warmed through. Scatter over your beans and serve.
This goes perfectly with a steak or a grilled chicken breast.
Boil, steam or grill one corn on the cob, and then place the cooked corn pieces into a bowl. Add in a handful of freshly chopped mint (leaves and stems), 2 spring onions, 1 clove of finely chopped garlic, 2 roughly chopped tomatoes , 1 tbsp olive oil and the juice and zest of a lime. Season to taste.
A great side for BBQ'd meats or a roast chicken.
Finely shred a quarter of a red and a quarter of a white cabbage. Add in 2 grated carrots. Make a dressing of 1 cup natural / fat free Greek yoghurt, juice of half a lemon, 2 tbsp Dijon mustard, 1 tbsp grainy mustard and a handful of fresh parsley. Pour over the veggies and allow to chill for at least an hour before serving.
Fresh Corn With Chilli and Lime
Delicious with some baked chicken thighs or steamed fish.
Boil, grill, steam or BBQ 4 corn cobs until tender. Place in a large bowl. Squeeze over the juice and zest of ½ a lime, then add a teaspoon of chilli powder and season with salt and pepper. As an optional extra, top with a tablespoon of Parmesan cheese.

GET YOUR 10% DISCOUNT
If you are ready to lose weight then the Lose Baby Weight plans offer a healthy and safe exercise and diet routine and you can get a 10% discount by using code LOYALTY at the checkout
PLUS our BEST SELLING 28 Day Diet & Exercise Plan has now launched as an 84pg Printed Book and you can get your copy here 
Click HERE to see our shop