Fries (or hot chips) would have to be one of the most popular and highly-craved foods in the world, however fries don't feature on many weight loss plans for good reason.
This recipe for Sweet Potato 'Fries' is a much better option and could be used to replace fries when making burgers or fish and 'chips' at home.
Sweet Potatoes are a better choice when looking to lose pregnancy weight because sweet potatoes are packed with beta carotene and are a low GI food, meaning they provide longer lasting, slow-burning fuel for your body (which is better for your blood sugar and energy levels).
In this recipe, these 'fries' are not fried at all, but baked in a small amount of heart-healthy olive oil. When baked they are still crispy and delicious – without the avalanche of fat and calories that come with cooking in deep fryers.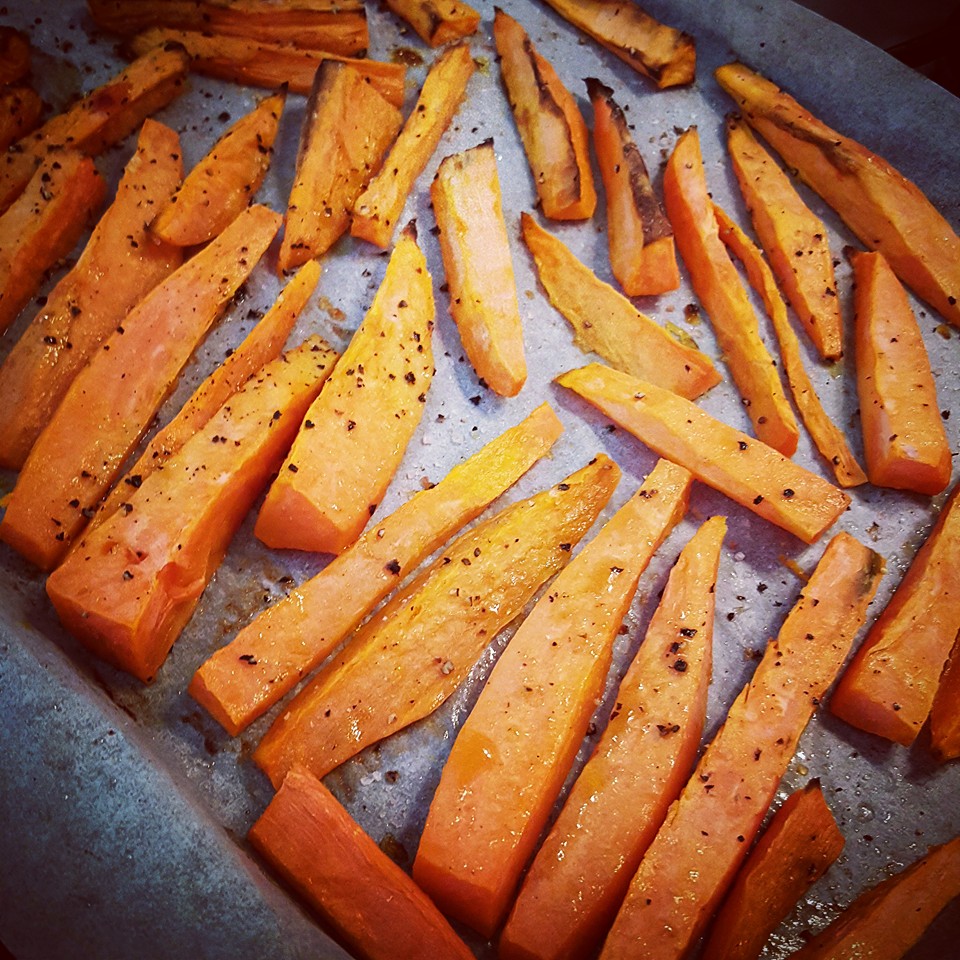 Ingredients:
2 x large sweet potatoes
1 sprig of fresh rosemary, leaves removed.
2 tablespoons of olive oil
1 tablespoon of sea salt
Optional Extras:
Use olive oil cooking spray instead of olive oil
Oregano could be used instead of rosemary
Method:
Preheat oven to 200 degrees Celsius.
Wash and brush the potatoes (there's no need to peel them), then cut into long strips, into the shape of chunky fries.
Pour the olive oil onto a baking tray and arrange the sweet potato strips onto the tray, covering to coat.
Sprinkle the rosemary and sea salt over the top of the fries and bake for 20 minutes.
 After 20 minutes, turn the fries over to ensure all sides are cooked, and continue cooking for another 10-15 minutes until crispy and golden brown.
Serve immediately in a large bowl or divided up into small bowls.
Serves: 4. Calories per serve: 152