I cannot believe how fast this year is flying by! We are mid- March already and I am soo excited with the progress I have made over this year alone in my weight and health journey by following the Lose Baby Weight Plans.
In the 10.5 weeks of this year I have already lost 8.2kgs! I have broken my 2nd goal of getting under 100kgs and I am sooo close to my 3rd goal (95kgs) that it is teasingly just out of my reach. And since April last year I have lost 15kg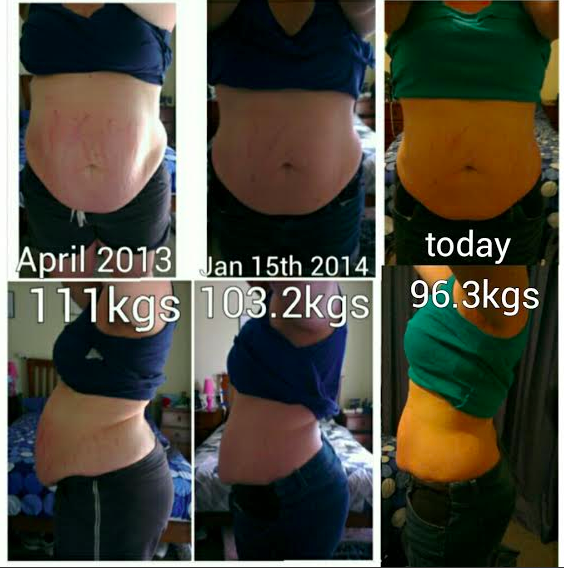 This month so far has been a month of incredible highs and some really deep lows.
The highlights this month…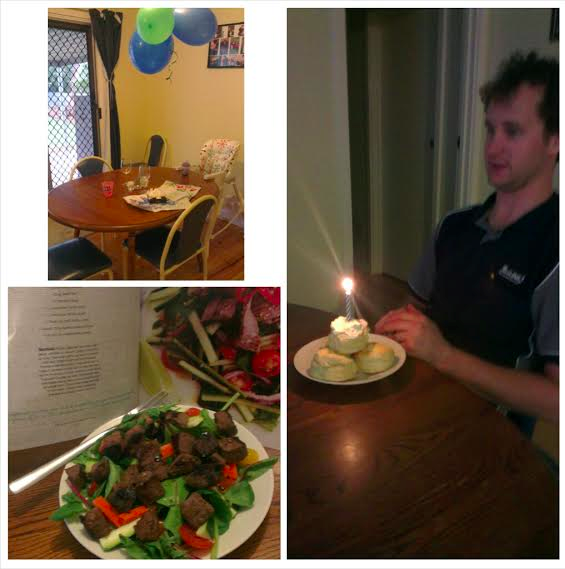 My husbands 25th birthday! I planned out all the food for the party and prepared all the food without 'taste testing' any and best of all I resisted eating every little junk food item we bought. I was able to have a few indulgences without over eating and I am soo over the moon about my control of overindulging.
One of my favourite little treats during his party was the Chocolate Fudge Bites from the new LBW Guilt-free Desserts recipe book. This was seriously my lifesaver with all the super naughty things around.
I ate one of these and the delicious taste stayed in my mouth for ages so I didn't feel the need to eat anything else naughty. His actual birthday was a few days after his party and for dinner I made the LBW Chicken Kiev. Totally husband friendly (and kids) meal, he couldn't believe that I was actually allowed to eat it as it seemed too yummy to be good for us!
After gaining 200g the final week of February but still losing loads of cms the weight loss from that week caught up to me and at the end of the first week of February I had lost 1.7kgs!!!
The major low of this month…
Having just come off a huge high from losing a huge amount the first week of Feb I was devastated when I caught a cold the Monday afterwards. This cold started off normally but 3 days into it something didn't seem right as I started to get worse. By Friday I had been diagnosed with a chest infection and was put onto antibiotics and told to not over do and to go onto bed/couch rest. This was so frustrating to me, I have become so accustomed to exercising daily and only having one (two at most) rest days per week so to have to stop exercising all week was so frustrating. Just goes to show how much this becomes a lifestyle not just a fad diet! I seriously miss exercise and cant wait until the antibiotics do their work and I am able to get back into the swing of things again.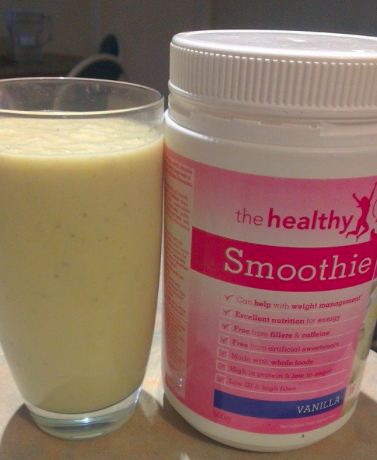 Despite being sick I was able to eat really healthily with no naughty breaks all week and despite no exercise I still lost more cms from my body, though I didn't lose any more weight (but hey, it might catch up again next week like it did last) I have been taking my belly measurements as well as the other measurements and I am soo excited to see this measurement reach below 1m!
My results from this fortnight are below:
28th Feb weight: 98kgs
15th March weight: 96.3kgs

April 2013 – Jan 15th – March 15th 
111kgs- 102.3kgs – 96.3kgs
Bust 111 – 103 – 100cm
Waist 98 – 85.5 – 82.5cm
Hips 126 – 118 – 110cm
Thigh 77 – 69 – 65.5cm
Belly 117 – 105 – 98.5cm
For the rest of this month, my first goal is obviously to recover from this chest infection. Once I am recovered my next goal is to build up my exercise slowly over a few days (I have a feeling I will be a bit rusty after not exercising for a week) then my main exercise goal is to get back into my training for the 7.2km Mothers Day Classic in just 2 months time (eek!) and pushing myself to new levels unexplored yet with my running. My major goal for this month is that I would really LOVE to reach my 3rd goal weight of 95kgs before the end of the month, my extra motivation for this is that my baby boy will turn 1 years old at the end of this month. Perfect goal date to reach a weight that I haven't been since I was in high school!
Hope you're all having a fantastic month so far, get into good habits now so that it makes Easter time so much easier for you. Set yourself some goals and see if you can make it there before Easter so that all your friends and family can see the difference in you and your body. If you are in a low time like me, keep pushing through. Every day is a new day. You can eat well and still lose weight and centimetres without exercise when exercise isn't possible.
Happy healthy living!
Sarah Breuker xx
GET YOUR 10% DISCOUNT
If you are ready to lose weight then the Lose Baby Weight plans offer a healthy and safe exercise and diet routine and you can get a 10% discount by using code LOYALTY at the checkout
PLUS our BEST SELLING 28 Day Diet & Exercise Plan is available as a 200pg Printed Book and you can get your copy here
Plus our NEW CALORIE BIBLE is now available – get your copy today! Only $19.95 and a must have in your handbag!
Click HERE to see our shop