Joining The Healthy Mummy in April was the biggest life choice I have made, and well worth it too.
No it was not easy, no it didn't happen overnight, YES! I had food cravings! YES I really really am devastatingly bad at the 3 day cleanse; but with hard work, dedication and the lovely Healthy Mummy team, I've become stronger within and out!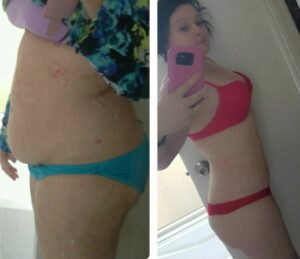 I have lost 10kg on The Healthy Mummy 28 Day Weight Loss Challenge and using thier Smoothies.
I have a smoothie in the morning or a sneaky egg on toast. I meal prep every Sunday and on the odd occasion I'll eat out. HOWEVER, thanks to The Healthy Mummy I have the knowledge base to make the correct choice that doesn't make me gain 3kg overnight (unless I opt for McDonalds!)
My motivations are my child, wearing nice clothes, looking in the mirror and having that "DAMN GIRL" moment. I no longer wake up feeling miserable and making everyone else miserable in the process. I am now able to balance life as a whole and well as balance my son, balance my studies, balance my parenting duties and everything else that's inclusive in my life. I am much happier in general, no mood swings, no lack of energy or been so tired I just want to sleep.
The Healthy Mummy 28 Day Weight Loss Challenge and Smoothies has made me not only look good on the outside, but feel good on the inside. And with that, it makes my whole family happy too.