We've gone a bit muffin crazy at our house in the past few weeks.
Today we've gone for a classic flavour combination of cheese, tomato and rosemary.
Kids seem to love these (as well as adults), so it's a perfect lunchbox treat. And the best part is you know there is no sugar or other additives in there.
Snacks are such an important part of the Lose Baby Weight plans. Morning and afternoon snacks will help to keep you going until your next main meal, and will keep your energy levels up and your metabolism firing.
So pop one of these muffins in your bag and enjoy a healthy treat today!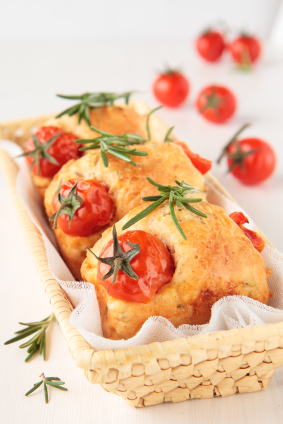 Ingredients:
225g wholemeal self-raising flour
100g grated zucchini
Salt and pepper
1 sprig of fresh rosemary
100g grated light cheddar cheese
175ml milk
1 large egg
55ml olive oil
20 cherry tomatoes
Olive oil spray
Method:
Preheat your oven to 200C and spray 10 muffin moulds with olive oil spray.
In a large bowl, combine the flour, zucchini, salt, pepper, rosemary and cheese. Mix well with a wooden spoon.
In a separate bowl, mix the milk, egg and olive oil together. Add this mixture to the dry ingredients and mix until combined.
Using half of the mixture, half fill the 10 muffin tins with the mix.
Prick each cherry tomato (to stop them from bursting in the oven) and press one tomato into the top of each of the 10 muffins.
Spoon the remaining mixture over each muffin. Pop another cherry tomato on the top.
Bake in the oven for 20 minutes or until golden on top.
Makes: 10 muffins. Calories per muffin: 142.
Every month on the 28 Day Weight Loss Challenge, we run a BRAND NEW 28 Day Menu with a different theme so you NEVER get bored!
Next months theme is the ONE POT WINTER WARMER! – Perfect for the chilly winter weather, SUPER easy to whip up and still just as healthy.
 About the 28 Day Challenge
A few key things to note are:
The Challenge menu is FULLY customisable
You have access to over 1700 exclusive recipes
You have access to over 300 exercise routines
Meals are family friendly and are made in under 10-20 minutes
For a limited time, we are offering you a HUGE DISCOUNT on the lifetime membership discount on the 28 Day Weight Loss Challenge – you can see this awesome offer here.
Leashaa Lost 15kg* with the 28 Day Challenges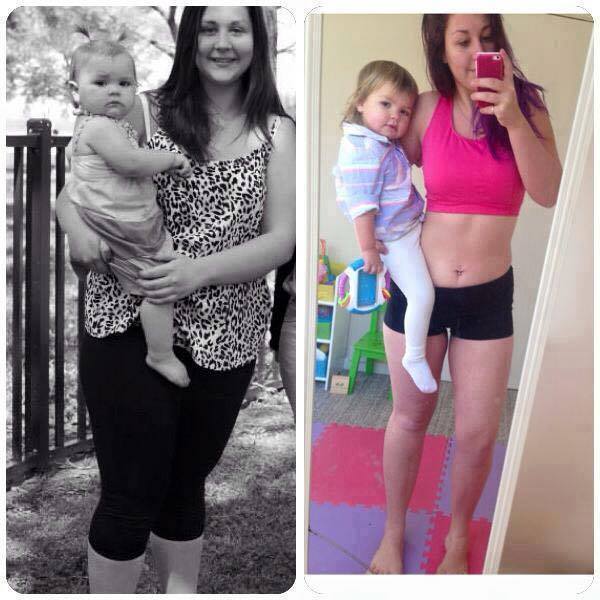 Leashaa says: "I've Lost 15kgs thanks to LBW and over 150Cm of fat!! I started my journey last year and thanks to LBW I've been able to lose weight, create a healthy lifestyle and maintain my breastmilk supply allowing me to continue nursing my daughter into our 3rd year! Thanks Lose Baby Weight 😄😄😄😄"
You won't regret it!