If you're following a weight loss plan or trying to lose weight, Valentine's Day is probably one of the most difficult days of the year to stay on track. You're bombarded with chocolates, breakfast in bed, dinner in a restaurant or maybe a fancy meal at home and most of the food you'll be given will be indulgent and full of fat and calories.
But you can still have a relaxing, indulgent day with your loved one without going off track – here are three indulgent, low fat breakfast ideas and three equally delicious dinner ideas, as well as a simple chocolate cake that's surprisingly low in calories and won't throw you off your weight loss plan.
Breakfast Ideas
Eggs Benedict
Eggs benedict has a bit of a reputation as being full of fat, but use light mayo and you still get a creamy and rich breakfast that's guilt-free.
Ingredients:
1 wholegrain muffin
2 eggs
60g light mayonnaise
2 slices lean ham
½ tbsp. lemon juice
1 tbsp. hot water
Salt and pepper
Put about 2 inches of water in a saucepan. Rest a bowl on top of the saucepan, and put the mayonnaise and hot water into the bowl. Heat together for 7-8 minutes until completely warmed through. Add the lemon juice, season with salt and pepper and then take the pan off the heat, keeping the sauce warm over the pan.
Heat 1 inch of water in another saucepan. Bring to a simmer, crack the eggs in, simmer for one minute then take off the heat. Leave the eggs in the water for ten minutes then remove the eggs with a slotted spoon. Drain the eggs on kitchen paper before serving so that they're not too soggy.
Halve and toast the muffin. Fry the ham in a dry non-stick frying pan, around three minutes on each side, then assemble the eggs benedict as follows: muffin half, ham, poached egg, sauce. Season with salt and pepper and then serve.
Recipe serves 2, calories per serving: 325.
Berry Breakfast Cookies
Cookies for breakfast? Yep! These healthy cookies are just the ticket for a Valentine's Day treat.
Ingredients:
225g wholemeal flour
330g rolled oats
½ tsp. each baking powder and baking soda
Pinch of salt
2 egg whites
2 tbsp. coconut or canola oil
1 banana
100g brown sugar
225g mixed dried berries, choose a blend with plenty of pink and red colours for Valentine's
Method of Preparation:
Mix together the flour, rolled oats, baking powder, baking soda and salt in a bowl. Mash the banana with the sugar in another bowl, add the egg whites and oil and mix well. Mix the wet mixture into the dry mixture until fully combined then carefully fold the dried berries into the batter.
Drop by the tablespoon onto greased and lined baking trays. Cook at 170C for 10-12 minutes until crisp.
Recipe makes 24 cookies, calories per cookie: 115.
Crêpes with Yoghurt & Fruit
Crêpes are basically a very thin pancake and they are actually very low fat. Serve them with non-fat yoghurt and fruit, with a little sprinkle of sugar for a breakfast that tastes far more indulgent than it actually is.
Ingredients:
110g wholemeal flour
160ml skim milk
1 egg
Pinch of salt
100g mixed berries
100g 0% fat Greek yoghurt
2 tbsp. caster sugar
Oil spray
Method of Preparation:
Pour the flour and salt into a bowl. Mix briefly then make a well in the centre of the flour. Beat the egg and then tip into the well, then whisk the egg into the flour whilst gradually pouring the milk in. Whisk continuously until you have a smooth batter, then let the batter stand for 5 minutes.
Spritz a non-stick skillet with oil spray. Pour about 60ml of the batter into the pan, and swirl the batter around to cover as much of the pan as possible. When the edges look cooked, use a spatula to lift the crêpe and then flip it quickly to cook the other side. Each crêpe will take around 1-2 minutes to cook.
Serve with yoghurt, fruit and sugar sprinkled over.
Recipe serves 2, crêpes per serving: 3, calories per serving: 296.
---
Dinner ideas
Steak with Diane Sauce & Homemade Chips
Steak is always a treat and this simple recipe is a brilliant low calorie version of the classic.
Ingredients:
½ onion
1 clove of garlic
2 x 120g fillet steaks, trimmed of fat
50g mushrooms
1 tbsp. Worcestershire sauce
1 tbsp. brandy
60g low fat crème fraiche
1 sweet potato
Salt and pepper
Oil spray
Method of Preparation:
Make the chips by thinly slice the potatoes into chips. Place them into a pan of cold salted water, bring the water to the boil then simmer for five minutes. Drain, air dry for a couple of minutes in the drainer, spritz with oil spray and sprinkle with salt and pepper. Lay them on a baking tray and cook at 200C for 25 minutes until golden and crisp, turning once.
Finely chop the onion and mince the garlic clove. Thinly slice the mushrooms. Spritz a frying pan with oil spray and cook the onion, garlic and mushrooms together until golden and softened, around 5 minutes. Tip onto a plate.
Season the steaks, spritz the same frying pan with more oil spray and cook for 3 minutes on each side for medium rare. Remove the steaks from the pan and leave to rest under foil whilst you cook the sauce.
Put the mushroom mixture back into the frying pan along with the Worcestershire sauce and brandy. Cook until almost all of the liquid has reduced then take off the heat. Swirl the crème fraiche in and stir, season well then serve over the steaks and chips.
Recipe serves 2, calories per serving: 411.
Prawn & Smoked Salmon Linguine
Eating smoked salmon always feels luxurious, and the addition of prawns makes this dish even better.
Ingredients:
100g dried linguine pasta (get wholemeal if you can)
75g spinach, fresh
80g low fat soft cheese
4 tbsp. skim milk
75g smoked salmon slices
75g prawns, peeled, deveined and cooked
Salt and pepper
1 tbsp. chopped fresh dill
Juice of ½ lemon
Method of Preparation:
Cook the pasta according to packet instructions in boiling salted water.
Stir together the cheese and milk in a saucepan until heated through and smooth. Stir in the lemon juice, dill, spinach and salt and pepper then add the cooked pasta, salmon and prawns. Cook for a few minutes to warm the fish through and then serve.
Recipe serves 2, calories per serving: 340.
Chicken Parcels with Spinach & Roast Shallot Mashed Squash
Chicken parcels stuffed with cheese are a wonderful dinner anytime of the year, and the rich shallot mash is a lovely accompaniment.
Ingredients:
1 butternut squash
6 shallots
2 garlic cloves
2 chicken breasts
2 tbsp. low fat soft cream cheese with garlic and herbs
4 basil leaves
1x bunch of spinach finely chopped
2 slices prosciutto
Oil spray
Salt and pepper
Method of Preparation:
Make the chicken parcels by cutting a pocket into each chicken breast. Stuff each breast with 1 tbsp. cheese, spinach and two basil leaves then wrap in the prosciutto and secure with cocktail sticks. Cook in a 200C oven for 35 minutes until the juices run clear.
Make the roast shallot mashed squash by peeling, deseeding and chopping the squash into small chunks. Peel the shallots and chop them in half, then place the squash, garlic cloves and shallots into a pan of boiling water. Simmer for five minutes, then drain. Place the squash, garlic cloves and shallots onto a baking tray, season with salt and pepper then spritz with oil spray. Roast in the oven for 20 minutes then mash the squash and garlic together with a potato masher. Roughly chop the roast shallots and then fold these into the mashed squash. Serve the chicken with the mash.
Recipe serves 2, calories per serving: 391.
Microwave Chocolate Cake for Two
This lovely chocolate cake is dense and fudgy. Top with low fat frozen yoghurt
Ingredients:
3 tbsp. unsweetened cocoa powder
90g wholemeal flour
Pinch of salt
4 tbsp. caster sugar
½ tsp. baking powder
2 tbsp. vegetable oil
90ml skim milk
1 tsp. vanilla extract
Method of Preparation:
In a microwave-proof dish, mix together the cocoa powder, plain flour, salt, sugar and baking powder.
In a small jug, whisk the milk, oil and vanilla, then add the wet mixture to the dry mixture. Stir well.
Microwave for 1-2 minutes until cooked. This cake will not rise so don't expect it to – it will be more like a cakey pudding with a soft centre.
Recipe serves 2, calories per serving: 287.
Take part in the 28 Day Challenge
Don't delay – join literally THOUSANDS of mums on the challenge with us who lose an average of 4-6kg (8 – 13 pounds) over 28 days – you can read all about it here and see how it works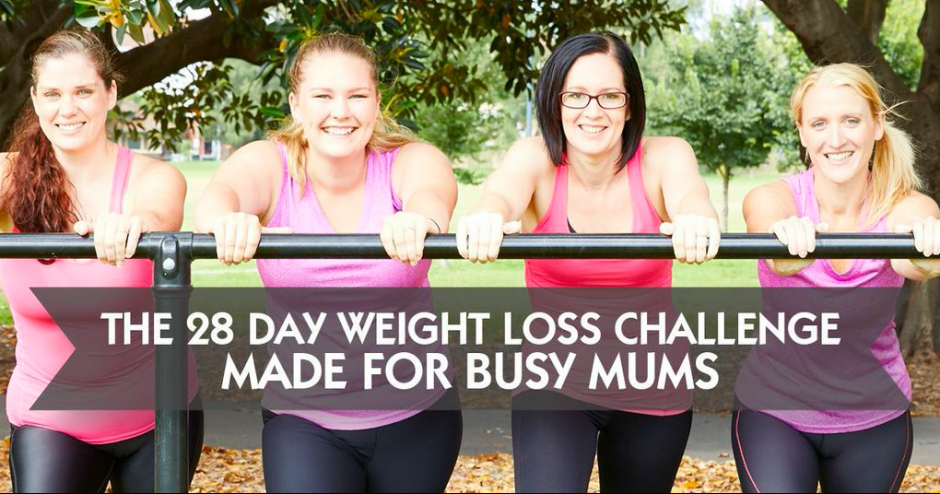 For over 800 family friendly recipes with daily meal and exercise plans, join our 28 Day Weight Loss Challenge made especially for BUSY MUMS – plus you do the challenge with tens of thousands of other mums and chat daily – even hourly with them for constant support in our private group.
Results from mums on the 28 Day Challenge
Mums lose an average of 4-6kg (8-13 pounds) on our 28 Day Challenge and below are some of the amazing results from mums JUST LIKE YOU who are already using the 28 Day Challenge and losing tummy fat – make the change and join them today too!
You can see lots of more results and you can join here too
Lizzie lost 10kg (22 pounds) on 3 Challenges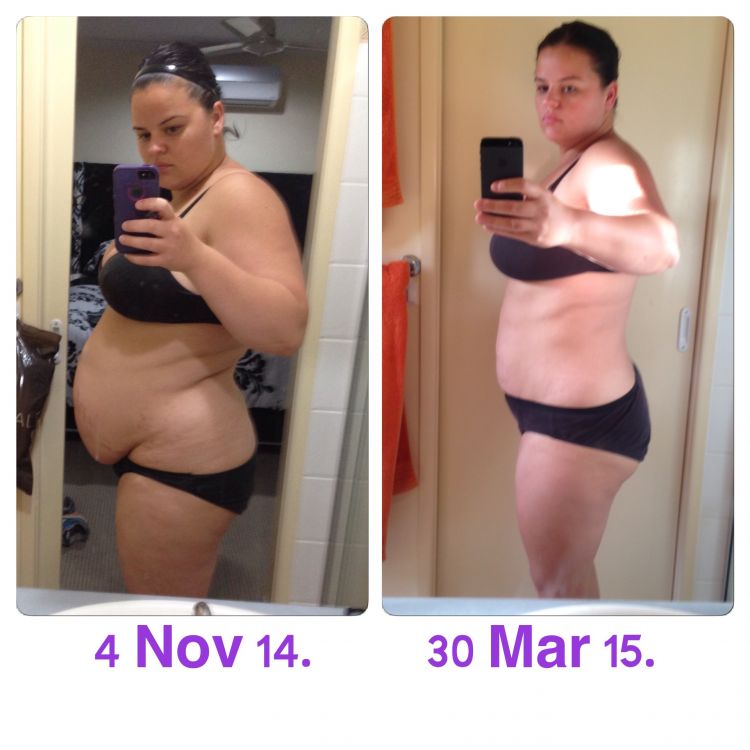 Lizzie says: "The food is delicious and very easy to make. The recipes are very simple and don't require a lot of ingredients.
I love that the menu plan for the week is all worked out and it can be customised to suit your family and the ingredients you may have on hand"  Join here
Eliza lost 22kg (48 pounds) on 4 Challenges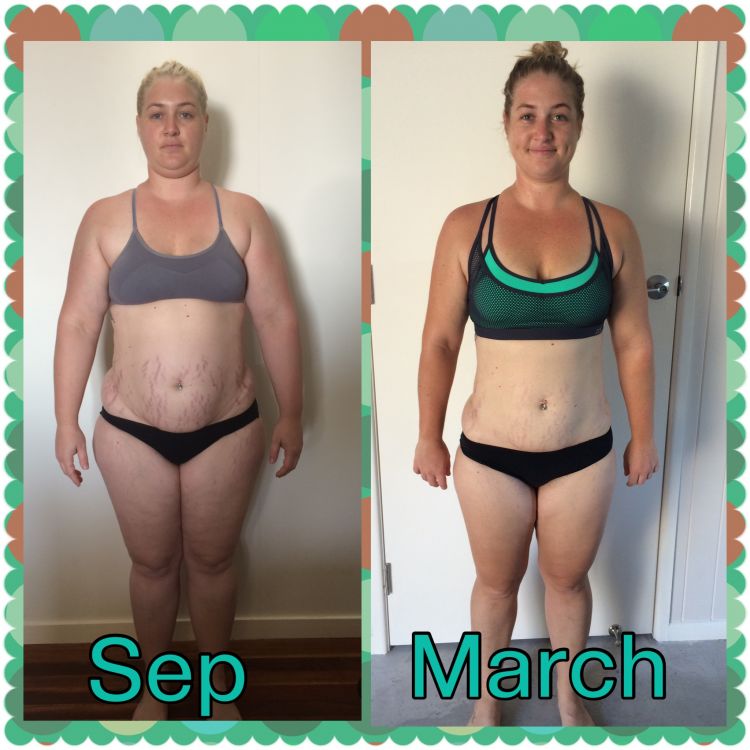 Eliza says "I started in September with my first 28 Day Weightloss Challenge. I lost 8 kg that month. So far I have lost 22 kg. But it is what I have gained which will make me a supporter for life! Join here
Ashley has lost 22kg (48 pounds) on 4 rounds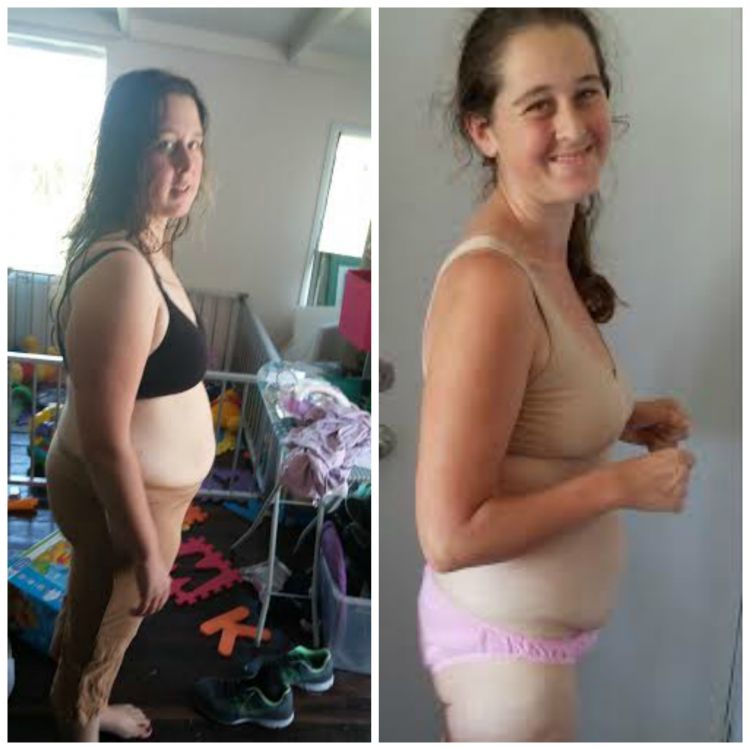 Ashley says "To date I have now lost over 22kg since starting with the 28 Day Challenges.  Back in September I never thought I would be where I am now in a short six months." Join here
Lauren has lost 46kg (101 pounds) on 6 rounds


Lauren says "I'd highly recommend starting with a 28 Day Weight Loss Challenges. It's such a great way to learn about healthy eating and exercise….. The Challenges are perfect as they run for 28 days, with so many different customizable options for every meal and day" Join here
Join now
You won't regret it!