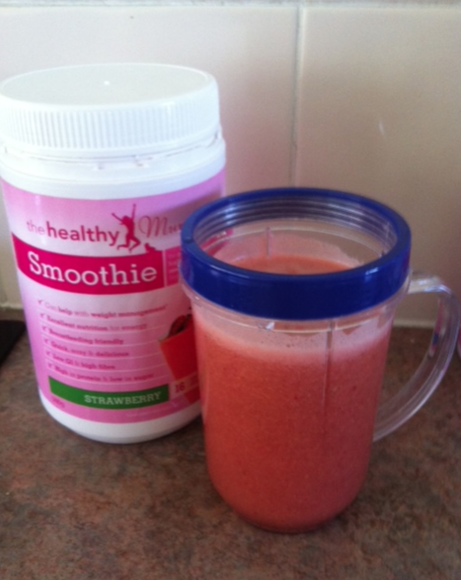 It can be quite common for people to experience some kind of dairy intolerance – or for our babies to experience one when we are breastfeeding.
This can sometimes happen if we have too much dairy too – so we love this dairy free fruit smoothie sent in by Sarah Bebbington which is ideal as part of your healthy eating post pregnancy weight loss plan – and of course is super tasty and easy to make!
Fruity Boobie Smoothie
As my newborn has been very sooky I thought I'd cut dairy out of my diet for a while and tried a juice which I call Fruity Boobie just cause I'm breastfeeding.
2x strawberry Healthy Mummy smoothie mix
1x cup of apple juice
3x slices of watermelon
1x orange
Handful of strawberries
Ice and juice or blend
This is totally refreshing with all the hot days we have been having. Sometimes I add some blue berries as a little extra
If you are ready to lose weight then the Lose Baby Weight plans offer a healthy and safe exercise and diet routine.

And don't forget to check out our current promotions and discounts page to see what specials we have on this week on our Healthy Mummy product range