Thank you Lose Baby Weight.
I had my second child in October last year. While I wasn't too fussed about my weight I was shocked to see that I had hit the 105kg mark, and put on more than 20kg before I was even full term!!
Since just before Christmas and starting the Healthy Mummy Smoothies I have lost 7kg and a total of 39cm all up!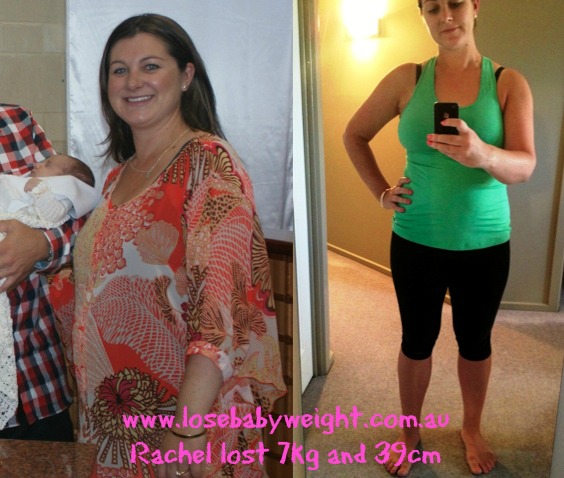 I was recently a bridesmaid in my sister's wedding. If it wasn't for Lose Baby Weight and the Healthy Mummy Smoothies I wouldn't have felt as good as I did in the dress that I could not even squeeze into back in December.
I was so excited to be able to do the zipper up on my bridesmaid dress without any trouble. The feedback that I have received from family and friends and (most excitedly) my husband has been very welcoming and encouraging.
I am now just under my pre pregnancy weight and my little girl has just gone 4 months. I still have a little way to go to reach my goal weight of 70kg but I'm well on my way.
I can't thank Lose Baby Weight enough for all the tools, encouragement, motivation and most importantly those yummy Healthy Mummy Smoothies.
My husband works away 4 weeks on and 4 weeks off so finding the time to exercise with a 2 year old and a newborn has been very challenging. The simple and effective exercises and short videos on the Lose Baby Weight website have made a huge difference.
If I can do it anyone can!
THANK YOU, THANK YOU, THANK YOU
Rachel Hawkins
GET YOUR 10% DISCOUNT
If you are ready to lose weight then the Lose Baby Weight plans offer a healthy and safe exercise and diet routine and you can get a 10% discount by using code LOYALTY at the checkout.
Click HERE to see our shop