Hello again ladies!
I have had an amazing few weeks, although I haven't been able to stick to the Lose Baby Weight and healthy mummy weight loss program religiously due to personal reasons I have managed to keep myself in check and I'm noticing the benefits of that now I'm back on the weight loss program.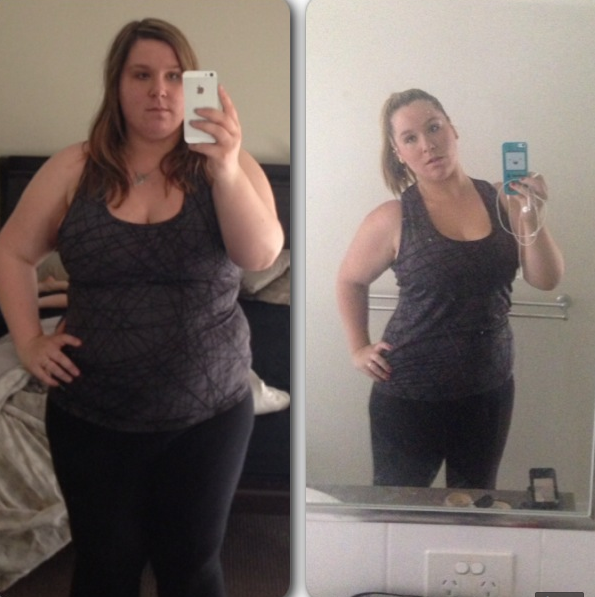 As I stated I haven't been able to follow it perfectly as I have been going through the horrible process of getting braces (teeth extractions ect) but I did find that the healthy mummy smoothies were perfect for that time! I wasn't able to eat food for a few days and after that only soft food so to have the smoothies as a go to not only during the day but also for dinner for that week was fantastic! I knew I was getting what I needed and that my son (breastfed) was still getting what he needed and have no idea how I could have done it without these smoothies!
I also had to take a timeout from exercise as to be 100% honest I was in way to much discomfort and pain to bother with it, but luckily that didn't seem to affect things to much and I am thankfully getting right back into it before Christmas!
For those of you who have yet to have purchases the lose baby weight cook books I strongly suggest it! I have taken a few recipes from there to use for Christmas so I can "splurge" without actually doing anything that will impact my progress too much!
So my next update will be in the new year I wanted to cover a few of my "new years resolutions" that I will be making to myself for the new year,
Okay so my first one I would LOVE to make it to my "half way point" for the first day of 2014, and I am currently 4kg away from reaching that goal so will be trying as hard as I can to meet that goal,
2, I want to cut out "cheat" meals from once a week to once a fortnight, as to be honest there not really needed and I want to change my entire lifestyle not just "lose weight".
3, I want to start using the Lose baby weight meals every night straight for a month to see how much it helps me along with my journey (as I have been mixing and matching with other healthy recipes of my own).
I have now lost 25kg using the plans, and I will update again In the new year! (Oh my goodness I cannot believe that it is nearly the new year!!!)
Rachael Hall
GET YOUR 10% DISCOUNT
If you are ready to lose weight then the Lose Baby Weight plans offer a healthy and safe exercise and diet routine and you can get a 10% discount by using code LOYALTY at the checkout
PLUS our BEST SELLING 28 Day Diet & Exercise Plan is available as a 200pg Printed Book and you can get your copy here 
Plus our CALORIE BIBLE is now available – get your copy today! Only $19.95 and a must have in your handbag!