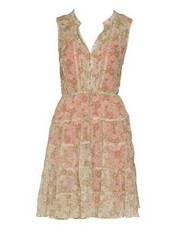 Let's face it, life isn't really like the glossy mags, you don't give birth and miraculously gain your pre-baby figure back before walking out of those hospital doors. You are most likely, tired, sore and still sporting somewhat of a bump. It takes time to heal, for the weight to fall off and muscle tone to return. Often, your shape changes and in those early months of constant feeding and sleepless nights, it can be an effort just to have a shower.
If only I knew this before my first pregnancy (can you believe I packed a hair straightener and make up in my hospital bag!). Now, as I near the end of my pregnancy with baby number two, my wardrobe has somewhat adapted to suit motherhood. However, in that time after baby is born, it can be tricky to dress both stylishly and practically to allow for breastfeeding and changing body shape. I'd like to share some tips and tricks on what to look for when adding to your wardrobe post-pregnancy that are fashion-focused, yet comfortable and reasonably budget friendly.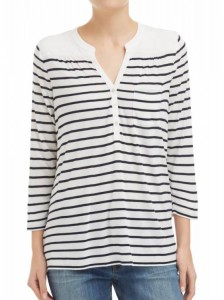 For breastfeeding mums, it can be a bit of a challenge finding clothes that allow for discrete feeding, whilst being stylish. Anything with a button down front, or loose neckline, like this Sussan Stripe Tee and Metalicus Sleeveless Tank work really well. Both of these options are designed to be lose on the body, so would be flattering right from birth. Pair them with your maternity jeans, or pre-pregnancy jeans, add a bright blazer and some cute, comfy flats and you have a fashion-forward outfit that will take you from running errands to mothers group without compromising on practicality.
Speaking of flats, you will need some – heels become those shoes that you wear on special occasions. The good news is, you have probably already accepted this fate at some stage throughout your pregnancy, as your need for comfort becomes greater than your need for longer legs.
There are some gorgeous flats around at the moment that will add pizazz to any outfit. Try these Asos Moonbeam Shoes or go Aztec with these 'Bronte' Ballets by Rubi Shoes. Trainers are also a stylish mumma's best friend and give any outfit instant street cred. These white Converse or Seed Heritage Metalic 'Amber' sneakers look great when paired with cuffed boyfriend jeans or a cute smock dress.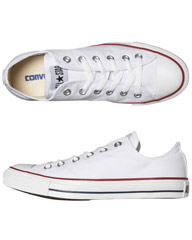 Chances are, at some point early on postpartum, you will have a wedding, or some type of social engagement that will require getting dolled up. Don't decline that invitation, in fact, relish it as an opportunity to blow dry your hair, dig out the makeup bag and maybe grab those 'special occasion' shoes.
When looking for a dress, try to find something that is nipped at the smallest part of your waist, but with elastic or a drawstring to allow for changing body shape. Breastfeeding mums will need something that has a suitable neckline and an A-line skirt that skims, not clings to the tummy is ideal. Finally, a length that falls around the knee will flatter most figures, if you are not loving your legs, try a maxi.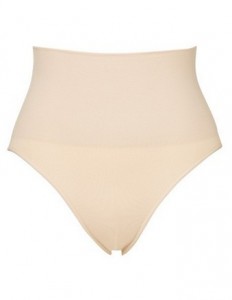 My biggest tip – some might say trick? Control underwear! To maintain a smooth line under clothes and to flatten and support the tummy these babies are comfy, confidence boosters that no one has to know about. Ambra 'Killer Figure' Waist Full Briefs were my secret wardrobe weapon after the birth of my first daughter and I am sure they will once again, fill that role, second time around.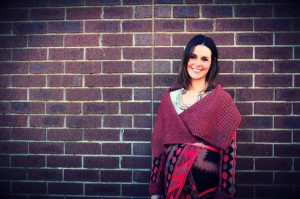 By Leah Mulcaire, Founder of Stylish Mumma (www.stylishmumma.com.au), a one-stop destination for fashion inspiration, styling advice and online shopping for expectant mothers and yummy mummies. 



GET YOUR 10% DISCOUNT
If you are ready to lose weight then the Lose Baby Weight plans offer a healthy and safe exercise and diet routine and you can get a 10% discount by using code LOYALTY at the checkout
PLUS our BEST SELLING 28 Day Diet & Exercise Plan has now launched as an 200pg Printed Book and you can get your copy HERE
Click HERE to see our shop