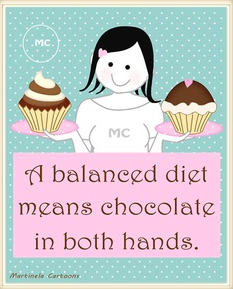 So Easter is over for another year and most of us have eaten a little bit too much. Too many Easter Eggs, too many hot cross buns and too much food in general.
And yes we all probably gained some weight, but it was fun and it is only once a year so let's not feel too bad if you did over eat.
The good news is that if you do want to focus on your weight loss (or just want to lose what you gained over the weekend) then post Easter is a great time to refocus.
It is one third of the way into to year and it is never too late to get healthy and refocus on your weight loss plan or healthy eating plan.
And with Easter out of the way this is a GREAT time to say I CAN DO IT and I WILL DO IT!

Our top weight loss tips
Forget about the Easter weekend – just focus on the future
If you had been doing well pre Easter, focus on that success and write off Easter as a blip and you just need to refocus
Write down your reasons for wanting to lose your weight and put them on your fridge
Set small and achievable goals – such as an amount you want to lose by a set date – and be realistic
If your exercise has fallen off track see our exercise section to get you back on track
Aim for eating healthy foods and weight loss will be a by product
Do some kind of cardio each day – like a daily walk
Squats as the best fat burning exercise so do some every day
Drink 8 glasses of water
Try our 28 Day Diet & Exercise Plan
Join our FREE weight loss tracking area to help you stay motivated
Work out your BMR so you know how many calories you need to consume each day for your body weight and age
Our Belly Buster Challenge starts on May 1 and is FREE so get the challenge starter pack here and get ready to bust that belly
And remember – long term weight loss doesn't happen overnight – it takes time and a change of lifestyle.  We have all the tools to help you and with the right comittment you will be healthier and lighter 

And to get some inspiration from mums who have lost their baby weight click here