These moist, decadent muffins are a super popular snack from this months The Healthy Mummy 28 Day Weight Loss Challenge.
Dairy free, delicious and at only 170 calories each, they are the perfect healthy sweet treat to add to your healthy eating plan.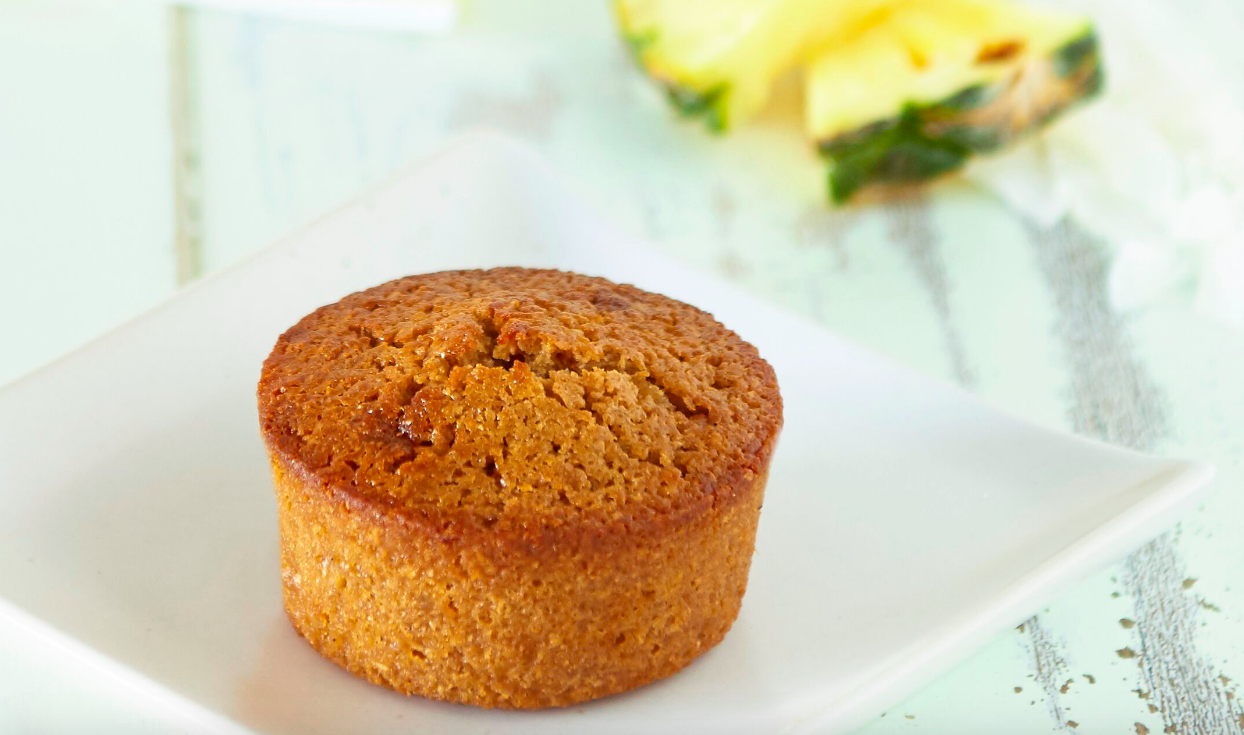 Pineapple & Coconut Muffins
Serves 12
Prep Time: 10 mins
Cooking Time: 25 mins
Ingredients 
cooking oil spray
1/2 cup hard coconut oil (125 mls)
1/2 cup coconut sugar (100 grams)
2 free-range eggs (100 grams)
1 cup wholemeal self-raising flour (120 grams)
1 cup chopped pineapple, fresh or tinned (160 grams)
1/2 cup coconut cream (120 grams)
2 tablespoons pineapple juice, unsweetened (40 mls)
Method
Preheat oven to 180C. Lightly spray 12 muffin tin holes with cooking oil or line with cases.
With electric beaters, cream the chilled coconut oil with the coconut sugar, in a mixing bowl. Add the eggs one at a time, combining after each addition. Add flour and then stir in coconut cream, pineapple pieces and juice.
Divide batter evenly into prepared muffin tin holes and bake for 25 minutes or until golden brown on top and a skewer inserted into the centre comes out clean.
Store leftovers in an airtight container in the fridge for 3-4 days or freeze individual serves to defrost and serve as required.
Recipe makes 12 serves (one muffin is one serve), 170 calories per serve.