A big thank you to Penny Worland who has sent in her healthy mummy smoothie recipe as part of our smoothie of the week competition.
Picnic Perfect Smoothie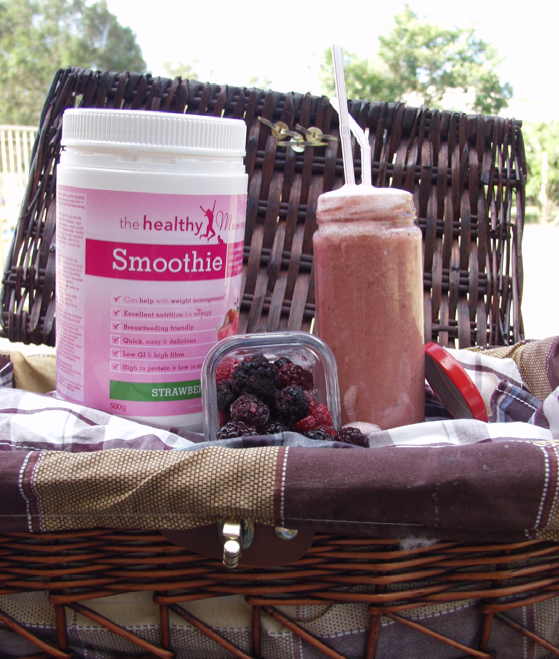 Yummy ingredients:
1/4 cup chopped strawberries
1/4 cup mixed frozen organic berries (mine had mulberries, blueberries, raspberries and black berries)
1 small kiwi fruit
1 cup Oat Milk
Blend all ingredients together
Pour into a glass jar (or two depending how big your jars are)
Tighten lid (this is a must! trust me!!!!)
Take on picnic with you!
This was perfect for my picnic (hence the name Picnic Perfect) as it satisfied all my cravings for the cheese and salami skewers my family were enjoying!!!!
I guess you could say that this is a large serving, but for our lengthy picnic it was just the right size!

Need to stock up on Healthy Mummy Smoothies? Then see our shop here
And join our 28 Day Weight Loss Challenges here