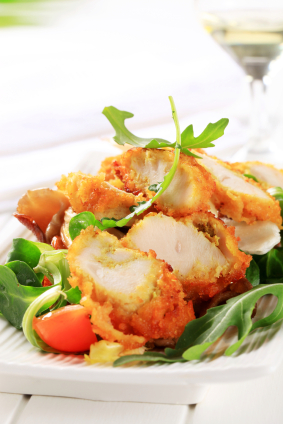 Here's a great way to get the crispy crunchy chicken you love without the deep frying that normally comes with a schnitzel!
Parmesan cheese is a great way to flavour a dish as you don't need to use very much to pack in plenty of taste.
By cooking the chicken in the oven you get the crispy outside without the need for excess oil.
This dish would work well with fish as well, though you would need to reduce the cooking time.
This meal would work well with some home made sweet potato wedges and some steamed greens.

Ingredients:
2 chicken breasts, each cut in half lengthways to make 4 pieces
½ cup wholemeal breadcrumbs
Zest of ½ a lemon
1/3 cup finely grated Parmesan cheese
4 tbsp chopped parsley leaves
2 tbsp olive oil
Salt and pepper
1 egg, lightly beaten
Method:
Heat your oven to 200C and line a tray with baking paper.
Place the breadcrumbs, lemon, cheese, parsley and oil in a bowl. Season to taste.
Place the egg into another bowl.
Dip the chicken pieces one at a time into the egg, and then into the breadcrumb mix. Ensure an even coating.
Place on the tray and bake until golden brown, around 30 minutes. Turn half way through.
Serves: 4. Calories per serve: 315.


For more family friendly recipes, join our 28 Day Weight Loss Challenge and get access to a recipe hub of over 800 delicious recipes the whole family will love. See all the details here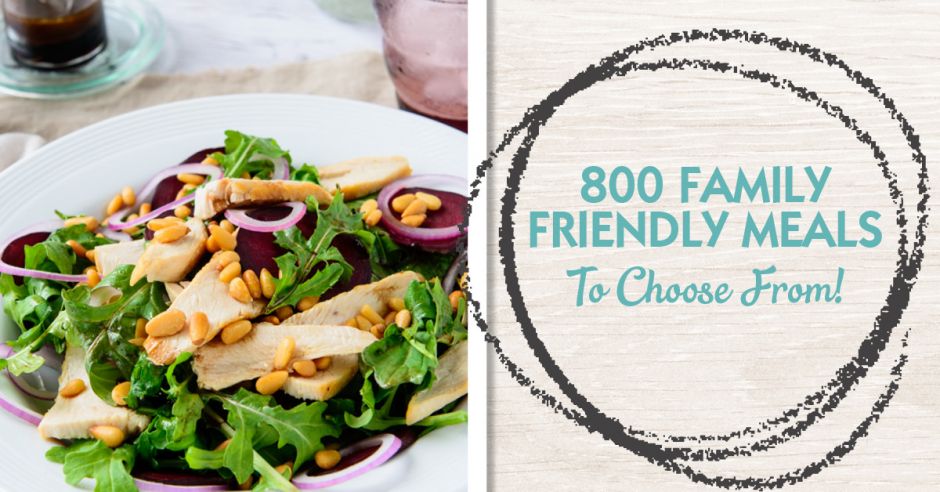 Click HERE to see our shop