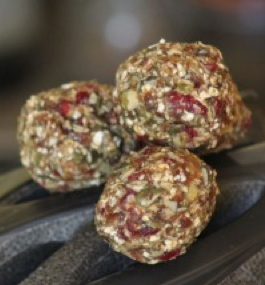 These nut-filled protein cookies are so delicious, you'd never guess that they were super healthy and perfect for serving up pre or post workout and are ideal for including as a snack on your Lose Baby Weight pregnancy weight loss plans
Ingredients
30g each chopped macadamia nuts and cashews
135g rolled oats
2 egg whites
4 tbsp. runny honey
90g quinoa, uncooked
30g dried cranberries
¼ tsp. salt
Combine the macadamia nuts, cashews, rolled oats, quinoa, cranberries and salt in a large bowl. Beat the honey and egg whites together. Pour over the dry ingredients and mix together until you have a cookie mix.
Firmly press the dough together into 12 cookies (or make them more rounded into balls). Press down onto a baking sheet. Bake the cookies/balls in an 180C oven for 18-20 minutes until lightly golden.
Recipe makes 12 protein cookies. Calories per cookie: 100. Protein per cookie: 3.2g. Serving size – 1-2 cookies/balls
Join us on the next 28 Day Challenge
Don't delay – join literally THOUSANDS of mums on the challenge and get access to:
28 Days of family friendly healthy meals
Personalised weekly shopping lists and customisable meal plans
Access to the exclusive challenge 1000+ recipe hub
28 days of effective at home exercises to fit into your busy day
Expert advice and support from the team and 1000's of other mums on the challenge
See all the details and join here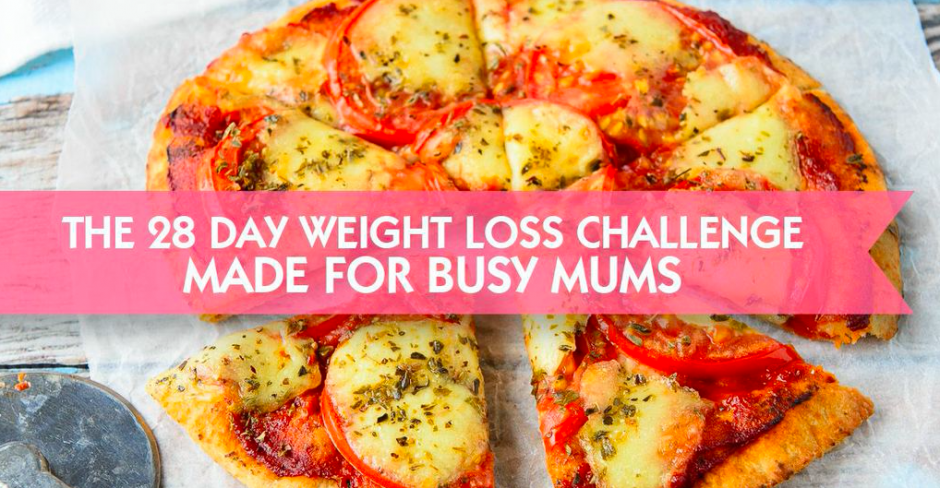 Results from mums on the 28 Day Challenge
Mums lose an average of 4-6kg (8-13 pounds) on our 28 Day Challenge and below are some of the amazing results from mums JUST LIKE YOU who are already using the 28 Day Challenge and losing tummy fat – make the change and join them today too!
You can see lots of more results and you can join here too
Ash Loses 26kgs (57 pounds) on 7 Challenges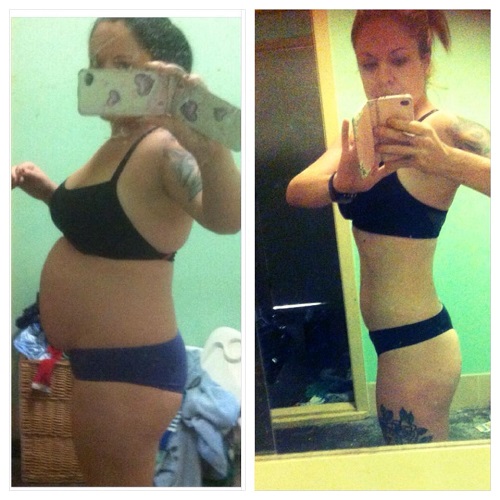 Ash says: "The 28 Day Challenges have changed my life. This was never a diet but a complete lifestyle change for me, and I committed to it 100% I've never experienced such a positive experience as I have with this plan IT WORKS. It's perfectly put together for mums and so manageable."
Take control of your health and get rid of those unwanted kgs for good.
Join now
You won't regret it!