As a busy breastfeeding mum you might feel as though you don't have much time for baking.
If that's the case, why not try out our delicious healthy eating 'no bake' bliss balls.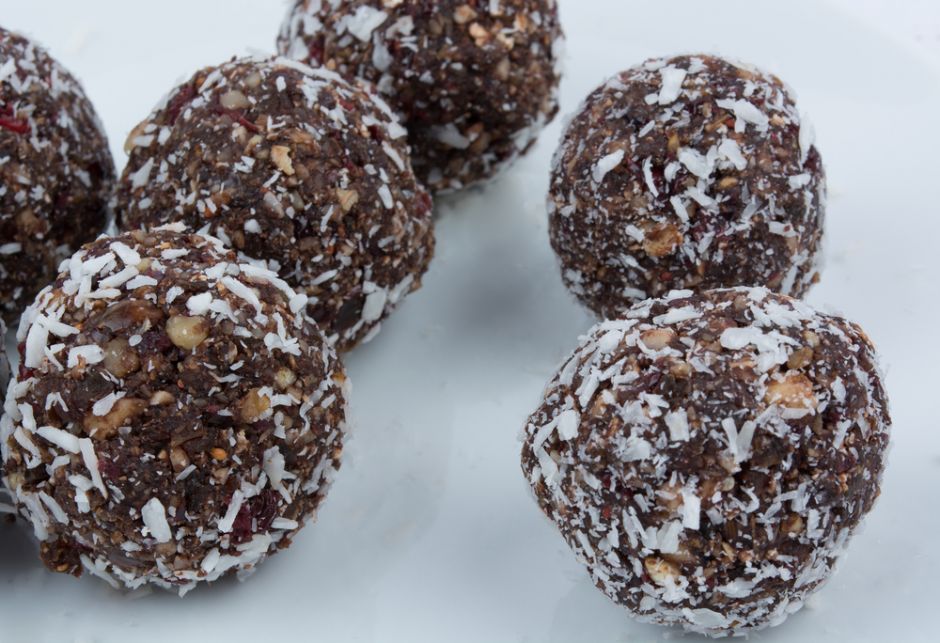 These contain the all important ingredient brewer's yeast which some people say can help improve your milk supply.
They are also packed with the goodness of oats, nuts and fruit and are a great one handed snack to enjoy while you are feeding your little one.
You can also get our milk supply boosting smoothie recipe here

Ingredients:
½ cup of whole rolled oats (not quick oats)
¼ cup almonds, cashews or walnuts
3 tbsp linseed or flaxseed meal
½ tsp cinnamon
2 tbsp brewer's yeast
1/3 cup dried dates, chopped
2 tbsp water
1 tbsp honey, rice malt syrup or maple syrup
4 tbsp desiccated coconut, for rolling
Method:
Process the oats, nuts, linseed meal, cinnamon and brewer's yeast until it turns into a powder in a food processor.
Now add the dates, water and honey and blend again until it forms a cookie dough.
Using slightly damp hands, roll small balls of dough and then roll in the coconut.
Place on a plate and chill in the fridge for an hour.
Store in an airtight container in the fridge for up to one week, or in the freezer for two months for an easy to grab snack.
Makes 20 small balls – Calories per ball: 60