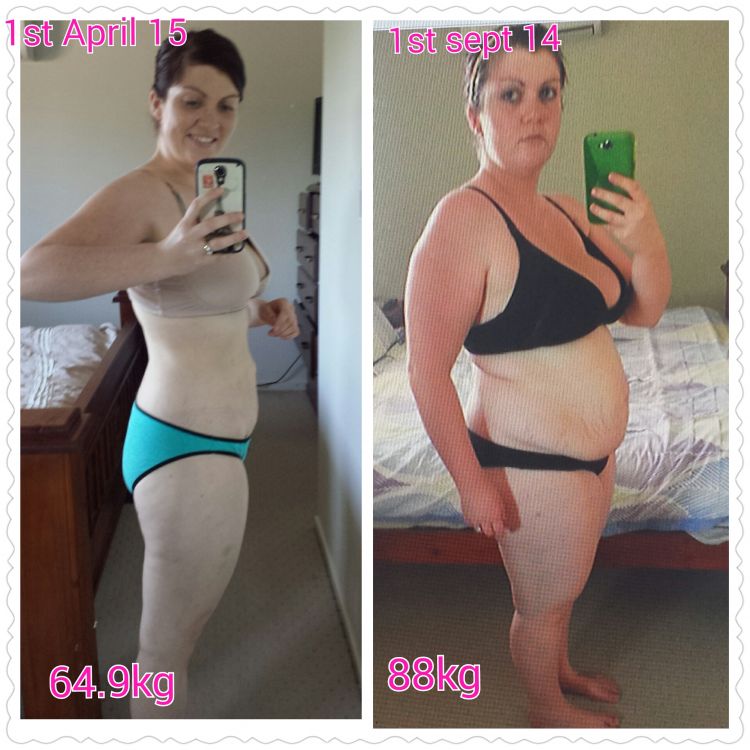 When following a healthy eating diet plan and wanting to find the best ways to lose weight, it can seem like you'll never be able to treat yourself again.
Not at Lose Baby Weight, we love providing healthy alternatives to recipes that are often considered treats.
And mums on our plans lose weight in a healthy and sustainable way – Claire on the right lost 23kg over 7 months on our plans
Choc Berry Tart
Here is a delicious recipe for a nutritious Choc-Berry tart.
Tarts are excellent for portion control, but the bases are often made with high fat pastry or sugary biscuits and butter.
This decadent dessert is loaded with flavour and nutrition and is the perfect size to share with someone special.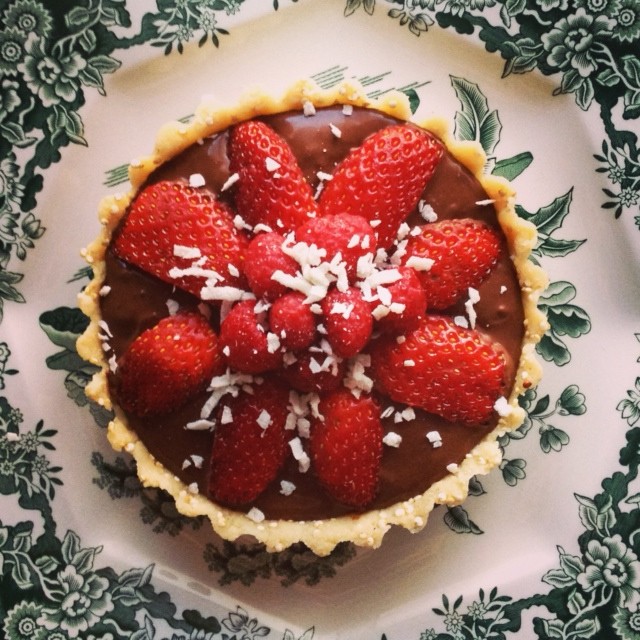 The use of raw quinoa adds a subtle nutty flavour and crispy texture to the base. This is an excellent grain for weight loss, being high in protein and fibre. It's often used as an accompaniment to savoury dishes but is just as well suited to sweet desserts.
Ricotta and chocolate is a favoured combination as the subtle taste of the ricotta highlights the richness of the dark chocolate. It also keeps calories and fat content under control, being a much healthier option.
Ingredients
1 tbsp. raw quinoa
½ cup almond meal
1 tbsp. coconut oil
1 tbsp. honey
½ cup reduced fat ricotta
50g dark chocolate
2 tbsp. raw cacao powder
1tbsp low fat milk
2 tbsp. raspberries (30g)
1/2 punnet strawberries, sliced (125g)
1 tsp shredded or desiccated coconut, to serve
Method
Rinse quinoa, drain and tip onto paper-towel to dry.
In a small saucepan, melt coconut oil and honey. Add to quinoa and almond meal and mix well.
Press into small tartlet pan (approx. 12cm) until evenly spread over base and sides. Refrigerate.
Warm ricotta and chocolate in a small saucepan over very low heat, stirring regularly until chocolate is melted. Add cocoa powder and milk and stir until smooth. Cool slightly and spoon into base.
Return tart to fridge to cool completely (approximately 60 minutes) before removing sides of tin.
Slice strawberries and combine with raspberries, spoon over cooled tart then sprinkle with coconut before serving.
Serves 2
320 cal per serve
And if you want more Chocolate Treats & Desserts, see our Guilt Free Chocolate Treats & Baking Cook Book here
Get your FREE copy of the book
You can get a FREE ecopy of this best selling book when you join our hugely popular 28 Day Weight Loss Challenge 
So don't delay – join literally THOUSANDS of mums on the challenge with us who lose an average of 4-6kg (8 – 13 pounds) over 28 days – you can read all about it here and see how it works

Join our 28 Day Weight Loss Challenge and get access to:
28 Days of family friendly healthy meals
Personalised weekly shopping lists and customisable meal plans
Access to the exclusive challenge 1000+ recipe hub
28 days of effective at home exercises to fit into your busy day
Expert advice and support from the team and 1000's of other mums on the challenge
See all the details and join here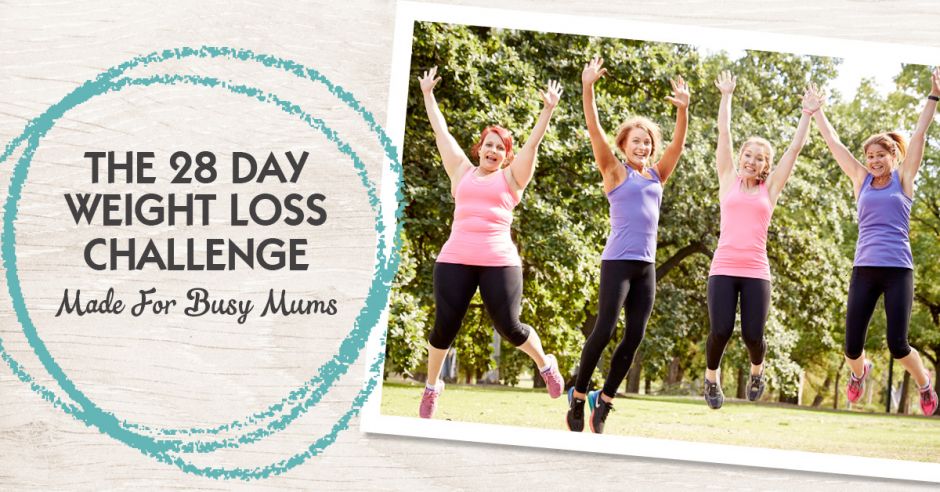 Results from mums on the 28 Day Challenge
Mums lose an average of 4-6kg (8-13 pounds) on our 28 Day Challenge and below are some of the amazing results from mums JUST LIKE YOU who are already using the 28 Day Challenge and losing tummy fat – make the change and join them today too!
You can see lots of more results and you can join here too
Eliza lost 22kg (48 pounds) on 4 Challenges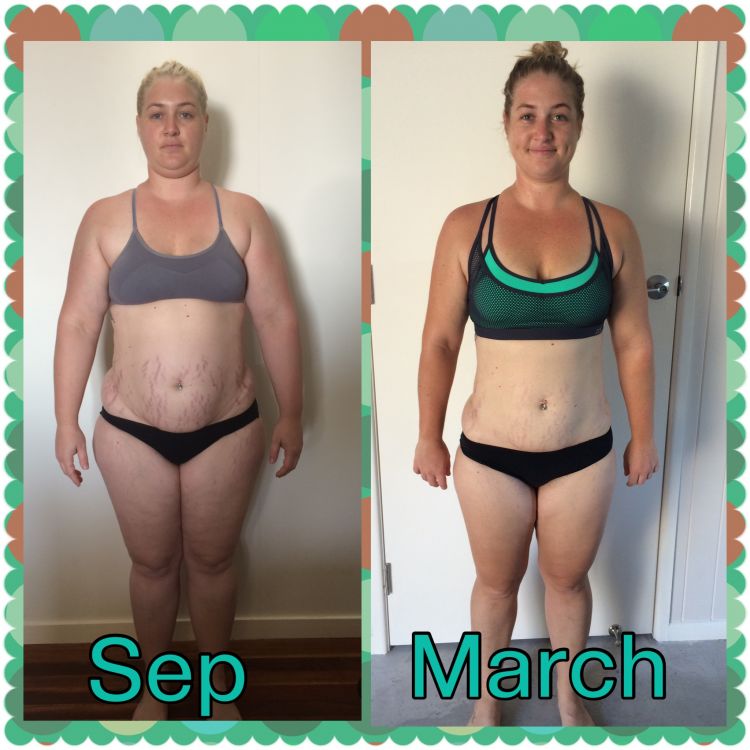 Eliza says "I started in September with my first 28 Day Weightloss Challenge. I lost 8 kg that month. So far I have lost 22 kg. But it is what I have gained which will make me a supporter for life!
Join here
You won't regret it!