Hi everyone, the last 2 weeks have flown by!
It was my husbands birthday so we went out for dinner, I had a yummy steak and salad then instead of having a cake we went to max brenners afterwards. I don't eat much chocolate so it wasn't  much of a temptation but I had a couple of strawberries dipped in some chocolate. It was a nice little treat and I know it was healthy.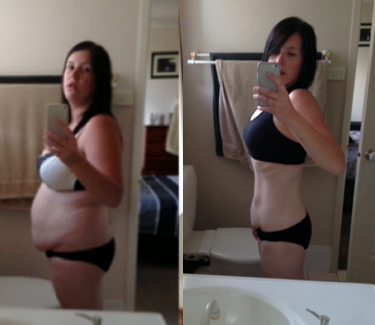 After the weekend I did the 3 day cleanse from the spring/summer family friendly cookbook, just to give myself a boost and help losing the last few kilos. I don't drink tea of coffee but managed to drink the green tea and even had tuna which I haven't had in like ten years and beet root which I have never had, I love that I am still trying foods that I haven't had before.
It was great I had more energy and all the food was yummy. My favorite was the warm beef salad. I  will be having that again. We also enjoyed for dinner the lamb koftas  and veggie pizza on mountain bread and stuffed capsicum that I had been waiting to make since I started lose baby weight.
I still love having my healthy mummy smoothies for lunch and 3 times for breakfast. I kept with all my exercises from the 28 day plan. At the end of the week I had lost 1 kilo and 2cms from my waist and 1cm from my hips. Bringing my total lost to 24 kilos.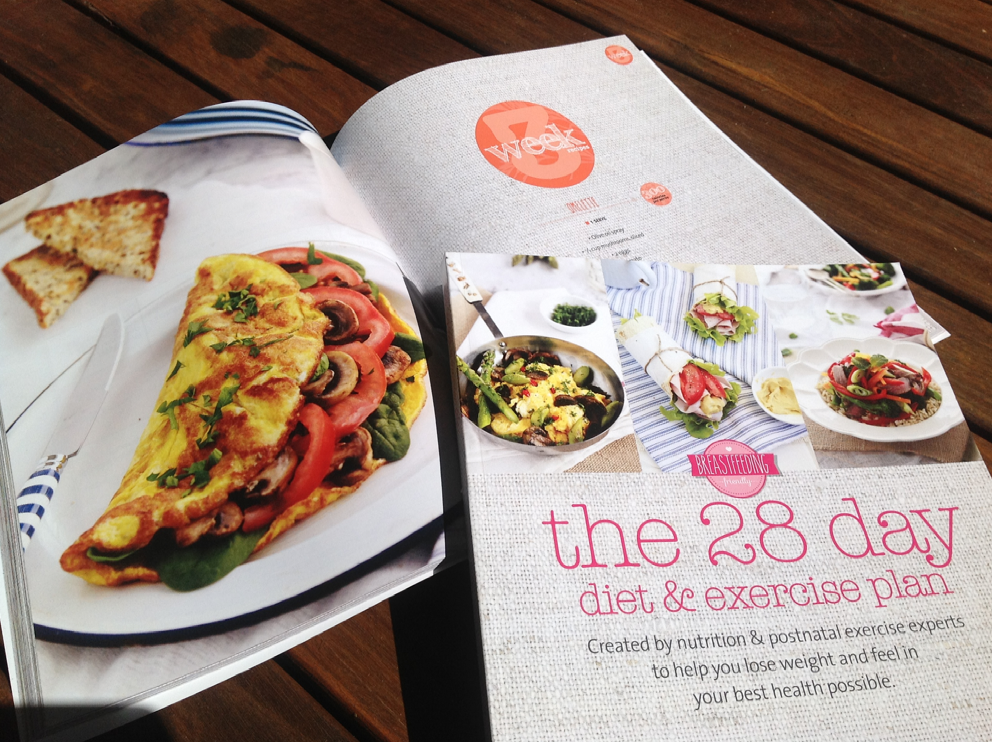 Which is great as the last two weeks My weight lost has slowed down and I have only lost 0.5g both weeks. But I know I am so close to my goal weight I only have 1 kilo to go.
It's last week of the month and I am loving the daily emails and tips from the summer challenge and seeing everyone else's results. If you haven't joined then now is a great time too.
I had a great week, went for a walk everyday and kept up with my exercises. I enjoyed having lunch last week a had the tuna, hommus and lettuce wrap as well as the tuna and avocado wrap  from the 28 day. I still love having my smoothies my favs at the moment are choc coconut surprise and the green goddess.
They are so easier to make and so yummy. For dinner we had sang chow bow from the 28 day plan and the Mediterranean haloumi salad and barbecued chicken burgers from the cookbook. Every week we have at least 1 or 2 vegetarian meals a week. If you don't maybe give a it you will be surprised.
Well Friday came and it is weigh in day. I only had lost 0.2 g. I was hoping to lose that last kilo to reach my goal weight but it is still and loss and I know I am do close. I was feeling down then I got the Healthy Mummy exercise DVD. Just what I needed I did it straight away. It's amazing, I love that the workouts are split up and it's a great workout.
Well I'm back as a MM in October and my goals are to lose that last 0.8g, to try new smoothies and yummy recipes from the website and cookbook.
My weight loss
Starting weight 73 kilos
Weight now 48.8 kilos
Total loss 24.2 kilos.
I am more determined to keep going and lose the last of this weight and keep being fit and healthy. I know we can do it.
GET YOUR 10% DISCOUNT
If you are ready to lose weight then the Lose Baby Weight plans offer a healthy and safe exercise and diet routine and you can get a 10% discount by using code LOYALTY at the checkout
PLUS our BEST SELLING 28 Day Diet & Exercise Plan is available as a 200pg Printed Book and you can get your copy here 
Plus our NEW CALORIE BIBLE is now available – get your copy today! Only $19.95 and a must have in your handbag!
Click HERE to see our shop