Laura Flanagan Motivating Mum for September has lost an amazing 34kgs in 9 months following the Healthy Mummy plans. You can see Laura's progress here.
Awesome work Laura!!!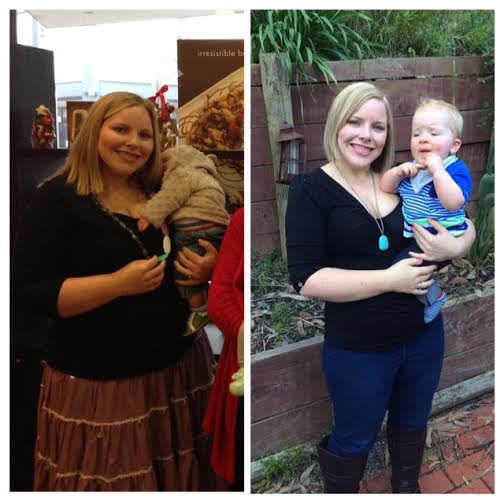 My name is Laura and I'm a September Motivating Mum and stay at home mum of a nearly 1 year old boy. I have been using the Healthy Mummy products and plans now for nearly 9 months and in that time have lost 34 kilos. My starting weight was 116 kilos and I'm now 82 and I can tell you all that I never would have come this far if it wasn't for the Healthy Mummy with their plans, products and support.
This fortnight my husband celebrated his first ever father's day and as part of our family day we took a 7 kilometre walk along the great Warburton Trail in the Yarra valley. It was a perfect day and on that walk I even broke into a couple of jogs which I loved! As a couple we discussed how far we've come since I started on The Healthy Mummy. There is no way a year ago I could have comprehended that we would enjoy exercising together the way we were or that as a couple we would have lost a combined 58 kilos following a weight loss plan for Mums. That's the awesome thing about The Healthy Mummy, the whole family can benefit from it and if nothing else will love the taste of the food!
So anyway after my 30 second jog on Father's day I decided that this jogging business was something I thought I could get into. My exercise so far had been using my Healthy Mummy Post Pregnancy Exercise DVD and exercises from the awesome 28 Day Challenges, walking or using my exercise bike and after losing 34 kilos and not at goal weight jogging seemed like a great next step. With help from the lovely mums on the Facebook Healthy Mummy & Lose Baby Weight Private Support group I learned the brand of a great jogging pram and as luck would have it was able to buy one second hand for $40. So now I have a jogging pram and a goal to not die while running around the lake but eventually turn into one of those mums who looks like she's meant to be there. Wish me luck and I'll keep you updated on my progress.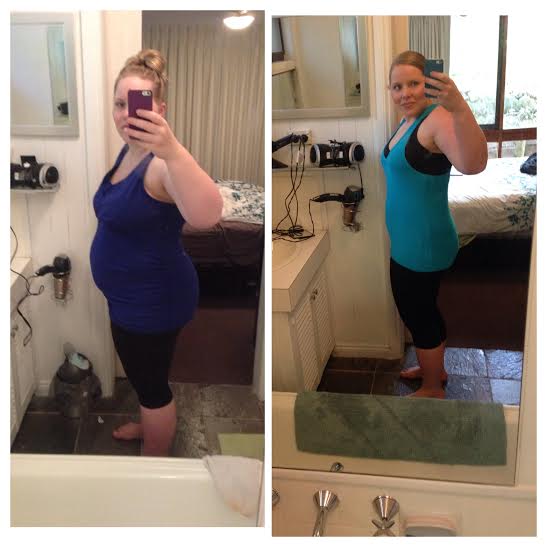 Until this morning when the scales finally dropped 2 kilos my blog was going to read 'Motivating Mum loses no weight this fortnight'. This is a common thing to happen when on a weight loss journey and has happened to me plenty of times and will no doubt happen again. My smashing August saw me lose 10 kilos off a fairly regimented, strict and lower calorie diet and while this may have worked for a month it certainly was never going to work long term.
I turned off my calorie counter yesterday (as I will for another week or two) and will stick to eating good, healthy foods but will back off on the strictness and try and make myself eat more than I have been. It's really important to be flexible with your approach with weight loss and be prepared to change it up as you need to. What works sometimes won't work all the time and the sooner you realise that the better you'll be. What I love about The Healthy Mummy approach compared to other weight loss plans out there is that it encourages you to eat more than a rabbit and eat foods that are nutritionally dense and filling, less is not always more in the case of weight loss.
The last thing I want to say to you today, no matter how much weight you have to lose, your starting weight now or how far you have to go, love yourself every step of the way. Be kind to yourself and surround yourself with positive people. Think nice thoughts about yourself and remember that you have had a baby, your body has done the best possible thing it can do and everything else is just a bonus. Look at yourself in the mirror and realise that you are beautiful now and that weight loss will make you healthy but confidence comes in all shapes and sizes and isn't a number.
Laura xx
Need to stock up on Healthy Mummy Smoothies? Then see our shop here
And join our 28 Day Weight Loss Challenges here