Every month on the 28 Day Weight Loss Challenge, we run a BRAND NEW 28 Day Menu with a different theme so you NEVER get bored!
Next months theme is the SLOW COOKING! – Perfect for the chilly winter weather and still just as healthy.
Krystle Allan has lost over 20kg on the challenges 
Krystle says "The other day I posted my current photo and think I got a little down on myself. Then someone asked about my before photos and wow!! Over 20kg and stacks of cm's!  What a change! Yes I do have more goals I want to achieve with toning but look how far i have come! Not only that but my confidence has grown so much!
I couldn't recommend the Healthy Mummy smoothies any higher and wouldn't have achieved this result without the 28 day weight loss challenge, smoothies, books and of course this group!
Thank you for keeping me on track!"
You won't regret it!
Join the challenge here

Devon Kelly has lost 11kg in 11 months on the challenges
Devon says "Resurfacing this photo for flashback friday! 11 months and 11kg difference ? the photo on the right was 4 months ago, I'm now 4 months pregnant with #2 but still lighter than I was pre pregnancy #1. I love Lose Baby Weight ????""
You won't regret it!
Join the challenge here

Elle Temple has lost 25kg doing the challenges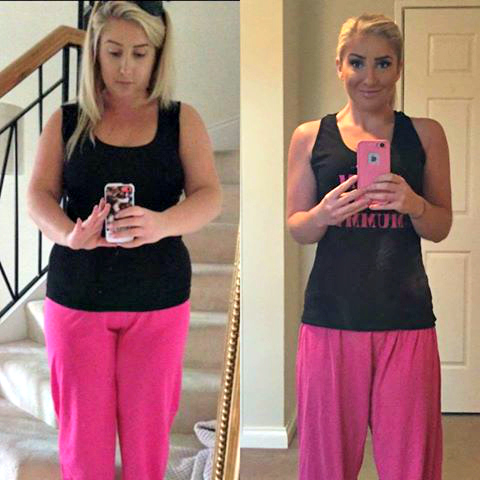 Elle says "I'm nearly a year into maintenance of 25kg I've lost using the healthy mummy plans, I'm so thankful for the convenience of the smoothies always giving me a reliable super quick and easy option and the 28 day plans for educating me on how to lose weight in a healthy way and keep it off!"
You won't regret it!
Join the challenge here