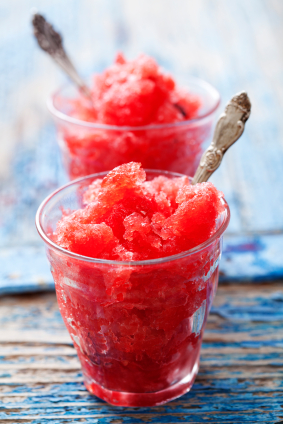 Just in time for Summer, here is a simple and refreshing weight loss recipe that will cool you down in the hot weather.
At just 40 calories per serve, this refreshing and healthy slushie is the perfect way to enjoy a sweet drink when you want to lose pregnancy weight.
Watermelon is in season now too, so this recipe is good for your health, taste buds and wallet!

Ingredients:
3 cups chopped seedless watermelon
½ cup ice
½ cup fresh mint leaves
Juice of ½ a lime
Method:
Puree the watermelon by placing it in the blender until smooth. Pour into a bowl.
Place the ice, mint leaves and lime into the blender and mix on low, then high speed, until the ice is crushed to your liking (smooth or chunky are both great).
Add the watermelon back to the blender and pulse quickly to combine.
Serve in chilled glasses.
Serves: 4. Calories per serve: 40.
TOP TIPS: Adjust the consistency of your slushie by varying how much you crush the ice in the blender.
Keep the ice slightly chunky for a slushie you can devour with a spoon; or crush it completely for a drink that you can enjoy through a straw.
You can even make this without the mint and lime if you were after a pure watermelon flavour.
Get your FREE 28 Day Challenge recipe sampler here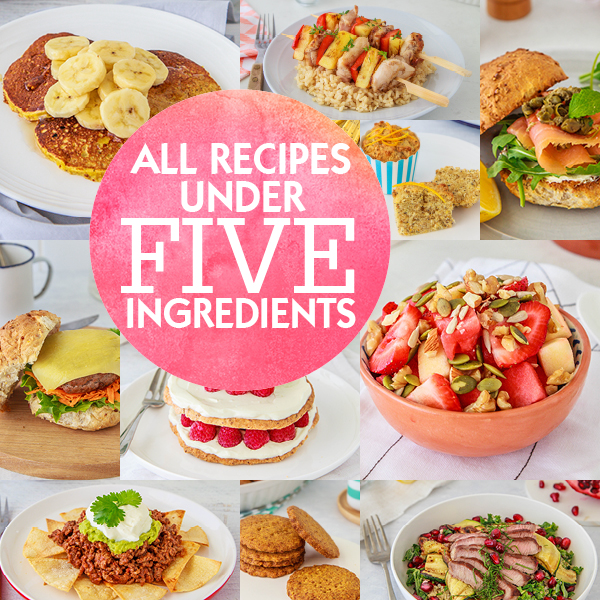 Or you can join the challenge directly here
Results from mums on the 28 Day Challenge
Mums lose an average of 4-6kg (8-13 pounds) on our 28 Day Challenge and below are some of the amazing results from mums JUST LIKE YOU who are already using the 28 Day Challenge and losing tummy fat – make the change and join them today too!
You can see lots more results and you can join here too
Tamara Lost 37kgs with the 28 day challenge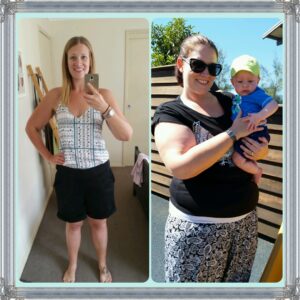 "I started using the Lose Baby Weight 28 day challenges in November 2014 weighing 113kgs. I then started using The Healthy Mummy Smoothies in April 2015 and have never looked back.
I love all things Lose Baby Weight!!! Using the products and plans in just over a year I have lost 37kgs*, gone from a size 18/20 to a size 12/14 and have embraced wholeheartedly my new lifestyle"
– Find out more about Tamara's journey here: