Today we are sharing this healthy, Mini Meat Pie recipe from the 28 Day Weight Loss Challenge. Give Dad a healthy but hearty meal this Father's Day that the whole family will enjoy.
Have you heard about the 28 Day Weight Loss Challenge and want to know what you're missing out on?
Well one thing you'll miss out on if you're not signed up for the next Challenge (they run EVERY month), is 28 days of healthy eating diet plans, including easy to prepare breakfasts, lunches, dinners and snacks.
How fantastic – you don't need to think about what to have for dinner for a whole 28 days!
All the recipes throughout the Challenge are completely customisable and can be adjusted to suit your tastes and your family's needs and budget.
Get a FREE recipe sampler by clicking here


Mini Meat Pies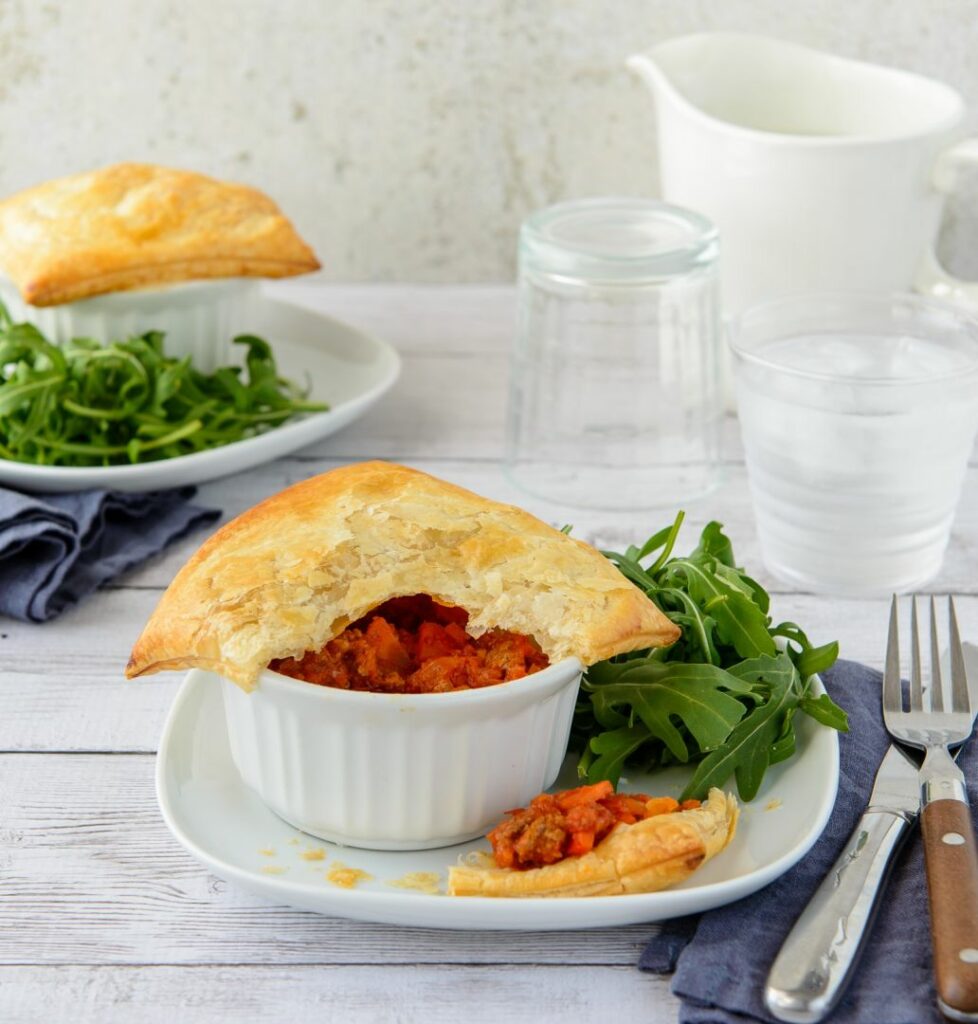 Ingredients (Makes 1 serve)
cooking oil spray
50 grams of lean beef mince
1/4 carrot (17.5 grams)
1/4 spring onion (25 grams)
1/2 tomato (50 grams)
1 tablespoon tomato paste (20 grams)
1 tablespoon water (20 mls)
1 teaspoon plain wholemeal flour (2.5 grams)
salt
pepper
1/4 slice reduced-fat puff pastry (42 grams)
1 teaspoon reduced fat milk of choice (5 mls)
1/2 cup rocket lettuce (15 grams)
Method
Preheat oven to 180C. Cut a whole pastry sheet into quarters (1/4 is used per serve).
Dice the carrot and tomato and slice the spring onion.
Spray a saucepan with cooking oil spray and heat over medium-high heat. Add the mince and cook until browned.
Add the carrots, tomato, spring onion and tomato paste. Sprinkle the flour into pan and stir to combine. Stir through water and simmer mixture for 5 minutes over low heat, adding a bit more water if necessary. Season with salt and pepper.
Place the pie filling into a small ramekin (use an individual ramekin per serve) and cover each ramekin with the quarter sheet of puff pastry. Pierce pastry with a fork to allow steam from filling to release whilst cooking.
Brush pastry with milk and bake for 10-15 minutes until the pastry is golden. Baking time may need to be adjusted if cooking more than one serve.
Serve with some fresh rocket leaves on the side.
Get a FREE 28 Day Challenge recipe sampler by clicking here



Or you can join the challenge directly here
Results from mums on the 28 Day Challenge
Mums lose an average of 4-6kg (8-13 pounds) on our 28 Day Challenge and below are some of the amazing results from mums JUST LIKE YOU who are already using the 28 Day Challenge and losing tummy fat – make the change and join them today too!
You can see lots of more results and you can join here too
Ash Loses 26kgs* (57 pounds) on 7 Challenges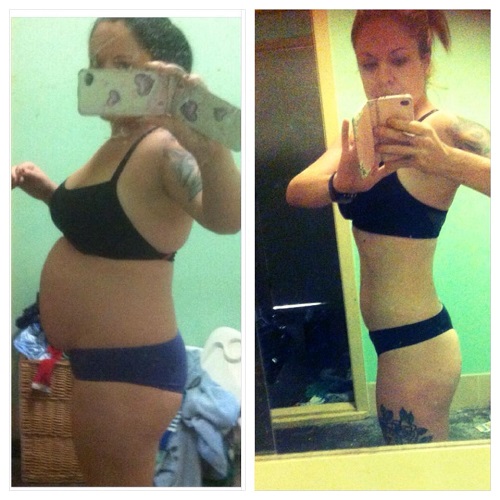 Ash says: "The 28 Day Challenges have changed my life. This was never a diet but a complete lifestyle change for me, and I committed to it 100% I've never experienced such a positive experience as I have with this plan IT WORKS. It's perfectly put together for mums and so manageable."
Take control of your health and get rid of those unwanted kgs for good.
Join now
You won't regret it!