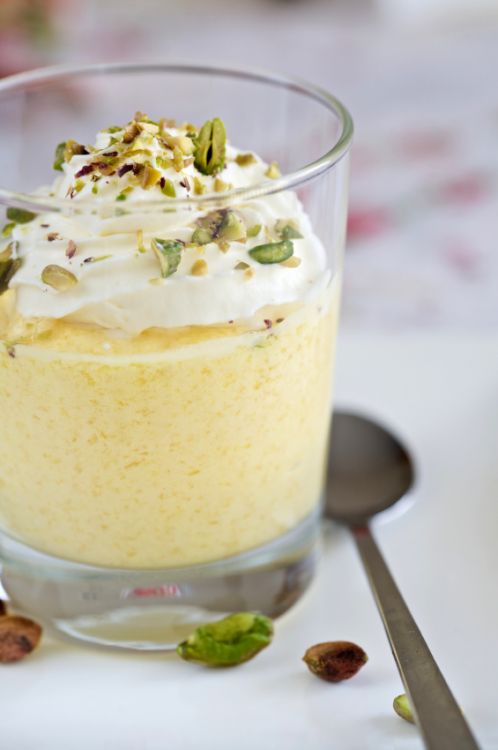 This delicious, easy-to-prepare Mango & Yoghurt pudding is a great, low calorie dessert to include in your healthy eating plan when you're trying to lose pregnancy weight
Made with only a few ingredients, this recipe can easily be adjusted or modified to include your favourite ingredients. Simply substitute the pistachios for other nuts like crushed almonds, walnuts or macadamias. Alternatively, you can top the pudding with LSA, shredded coconut or cacao nibs if you feel like a chocolate hit.
If you want to use other fruits instead of mango, then blueberries, raspberries or peaches would work well in this recipe too.

Ingredients
300 grams frozen mango chunks (or chopped up fresh mango)
350 grams silken tofu
1 tablespoon honey
4 tablespoons crushed raw pistachios
100 grams reduced-fat Greek yoghurt
Method
Put the silken tofu, honey and mango chunks in a blender and blend until smooth.
Divide the mango and tofu mixture into four glasses. jars or small dessert bowls. Cover and place in the fridge for a few hours to set.
Remove from the fridge and top with yoghurt and crushed pistachios, and serve.
Serves: 4. Calories per serve: 211