We have another yummy recipe submission for the Healthy Baking Competition that we are running on our Private Facebook Support Group where members can send in their own super creative, healthy and YUMMY baking recipes that can be enjoyed while following a healthy eating plan.
A big thank you to Stef Everett for submitting her AMAZING Gluten & Refined Sugar Free Orange & Poppyseed Cupcakes.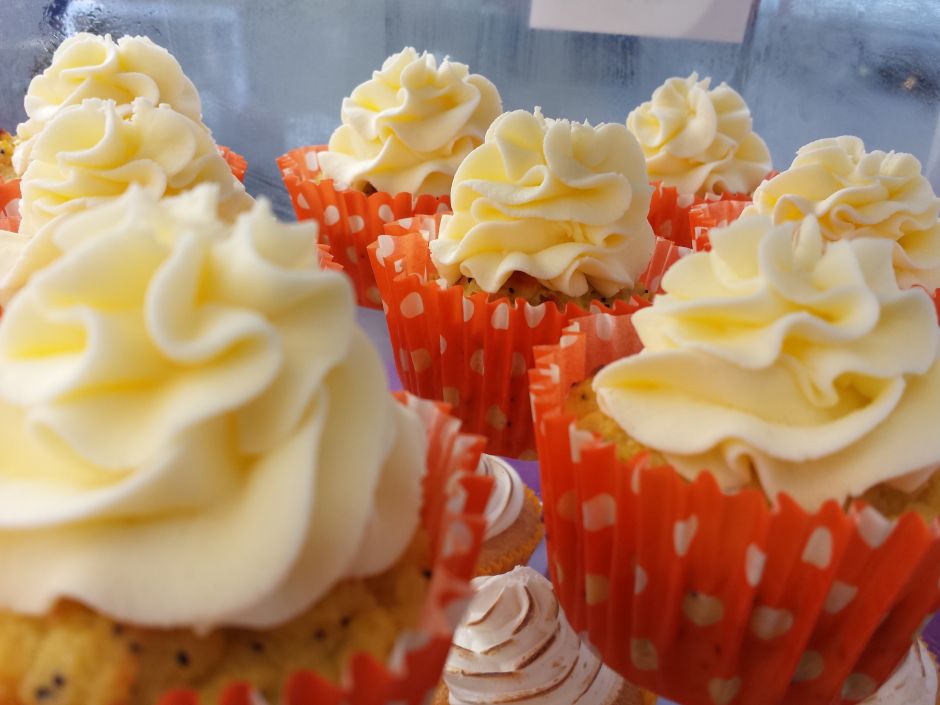 Ingredients
2x Navel Oranges
1 cup Natvia
1 tbsp Black Poppyseeds
2.5 cups Almond meal
5 eggs
1tsp Gluten Free Baking Powder
150 grams unsalted butter
80 grams light cream cheese
350 g Natvia Icing Mix
Method
Bring a large pot of water to the boil. Wash the oranges and cook in the boiling water for 2 hours. Drain the water, quarter the oranges and puree the oranges rind and all.
Preheat the oven to 160°C. Line muffin tins with cupcake cases. Beat the eggs and natvia until light and fluffy. Fold in the orange puree followed by the almond meal and baking powder. Spoon mixture into cupcake liners about 3/4 full.
Bake for 20 minutes. Remove from tins and allow to cool.
For the icing, beat the butter and cream cheese until light and fluffy, gradually add the icing mix and beat until well combined, fill a piping bag and swirl onto the cupcakes.
Makes 20 Cupcakes, 180 Calories per Cupcake
Enjoy 🙂