Brisbane city has heads turning this week with Chris Hemsworth and Tom Hiddleston filming the next installment of Thor.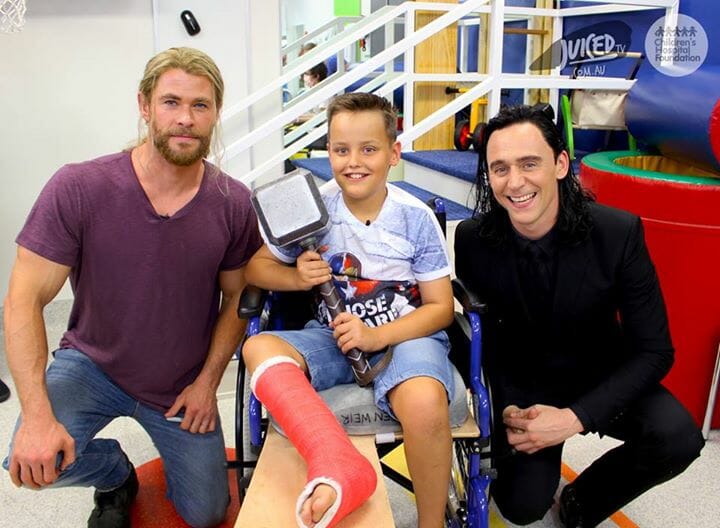 Looking much like the streets of New York, fans are flocking to the Brisbane streets to try and catch a glimpse of the Marvel brothers.
Thor and Loki are happy to pose for photos with fans and flash a smile or wave every now and again. But something else has caught our attention; the duo have taken time out of their busy film schedule to visit the children in Brisbane's Lady Cilento Children's Hospital, in full character no less.
One lucky Nurse snapped a quick pic of the boys, saying 'When you get to work and meet Thor and Loki.'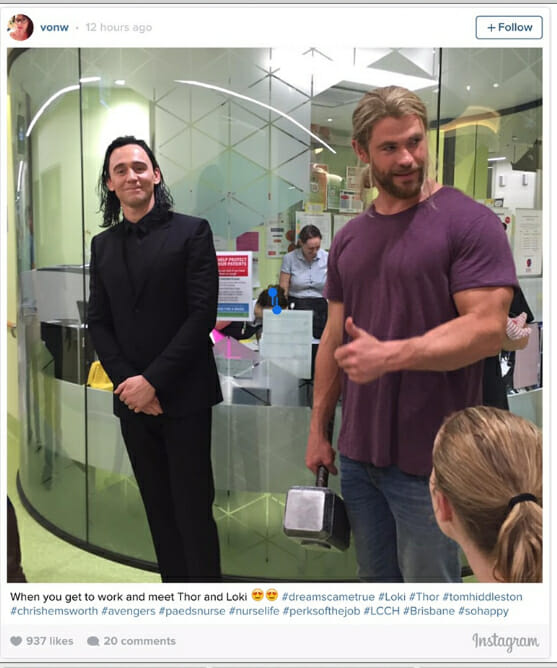 At one point, Chris handed over his iconic Thor hammer for a fan to hold for the photo. Seriously, what a guy.
Making the children (and nurses) smile, Hiddleston and Hemsworth posed for photos, had a laugh with the staff and lifted the spirits of the ward for the day. I'm sure everyone was buzzing afterwards. 
Thank you boys. You both are marvel(ous).