I am really enjoying my time as a Lose Baby Weight motivating mum for January and I have lost 15kg on the Lose Baby Weight plans.
The new year is a great time to get back into healthy eating habits; especially after the overindulging which usually goes hand in hand with xmas and New Years.
It has been really hot in Qld over the past few weeks so we (me, hubby, our son and dog) have been going for walks in the evening when it is nice and cool. Sometimes it is too easy to make excuses not to exercise but I feel so much better after going for a walk.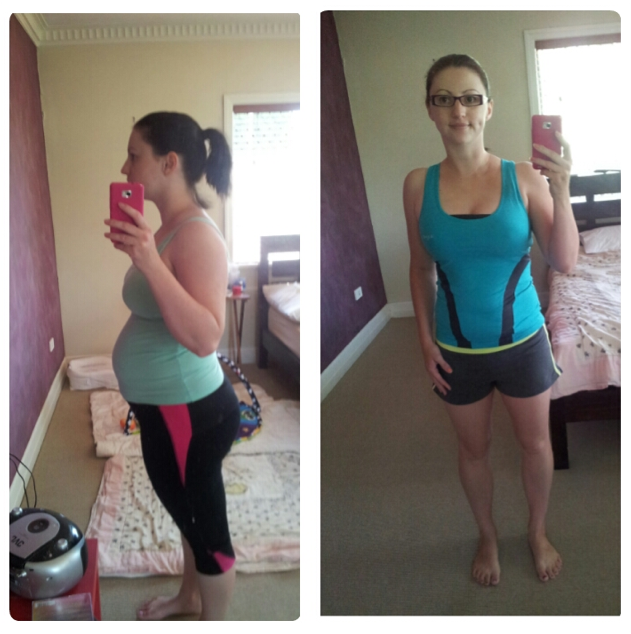 Another option, if you can't bear to leave the aircon, is to pop on the Lose Baby Weight exercise DVD which is broken down into quick segments. There was a great post on the Lose Baby Weight facebook page this week which read along the lines of, if you wait for the perfect conditions, you will never get anything done. This is important to remember when it comes to exercise, make it a non-negotiable part of your day and just do it!
I have restarted the 28 day plan and lost 1.1kgs last week. I'm not yet sure how much I have lost this week as weigh-in day is tomorrow. I now look forward to hopping on the scales on Mondays.
I am really hoping to get into the elusive 50s in the next fortnight.
I have tried a few different healthy mummy smoothies, though I still mostly have my favourite – banana, honey and oat buster – each day. I did really enjoy the Snickers smoothie and will keep it up my sleeve for when I am craving something sweet.
My favourite dinner from the 28 day plan this week was the chicken stirfry and the bbq chicken burgers from the healthy spring and summer cook book were perfect for a sunday treat.
I went to my sister-in-law's 40th birthday party last night and received lots of positive comments about my 15kg weight loss. I bought a size 10 dress (from an op shop) for the party and felt great – the most comfortable I have in my skin for a long time. I have told many family and friends about Lose Baby Weight and am happy to answer their (many) questions about it.
If I can help start others on the right path that makes me feel happy as I know the huge difference it has made in my life. The walking especially has helped ease the pain of my c-section scar which still gives me some grief 10 months later.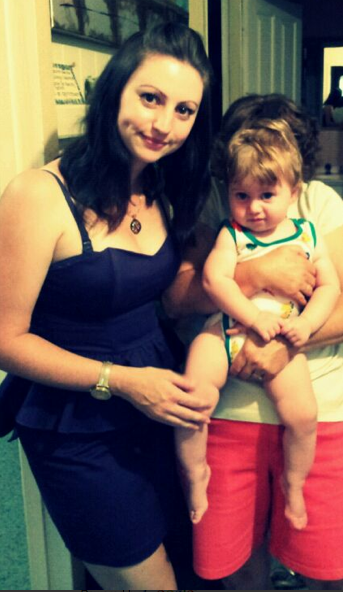 We are in the process of selling our house so have been doing lots of incidental exercise as well, cleaning, decluttering, packing etc.
I think alot of people who are looking into dieting get confused about counting calories so I explain to them that the 28 day plan has done all the hard work for you
I love reading other Mums' stories on the LBW website and still can't believe that my story and photos are up there with them. Four months ago I was scrolling through all the amazing "after" photos just wishing that could be me!
I think what I like most about Lose Baby Weight is the constant encouragement to keep going. It doesnt matter if you have had a bad day, week or month – just pick yourself up and dont give up!
If you are ready to lose weight then the Lose Baby Weight plans offer a healthy and safe exercise and diet routine and you can get a 10% discount by using code LOYALTY at the checkout
PLUS our BEST SELLING 28 Day Diet & Exercise Plan is available as a 200pg Printed Book and you can get your copy here 
Plus our NEW CALORIE BIBLE is now available – get your copy today! Only $19.95 and a must have in your handbag!
Click HERE to see our shop